HUNTSVILLE — The Latest on the pending execution of Joseph Garcia, a member of the 'Texas 7' prison-escape group (all times local):
10 a.m.
Two appeals and a stay of execution are pending in the United States Supreme Court for a Texas inmate that is scheduled for execution today at the Huntsville "Walls" Unit.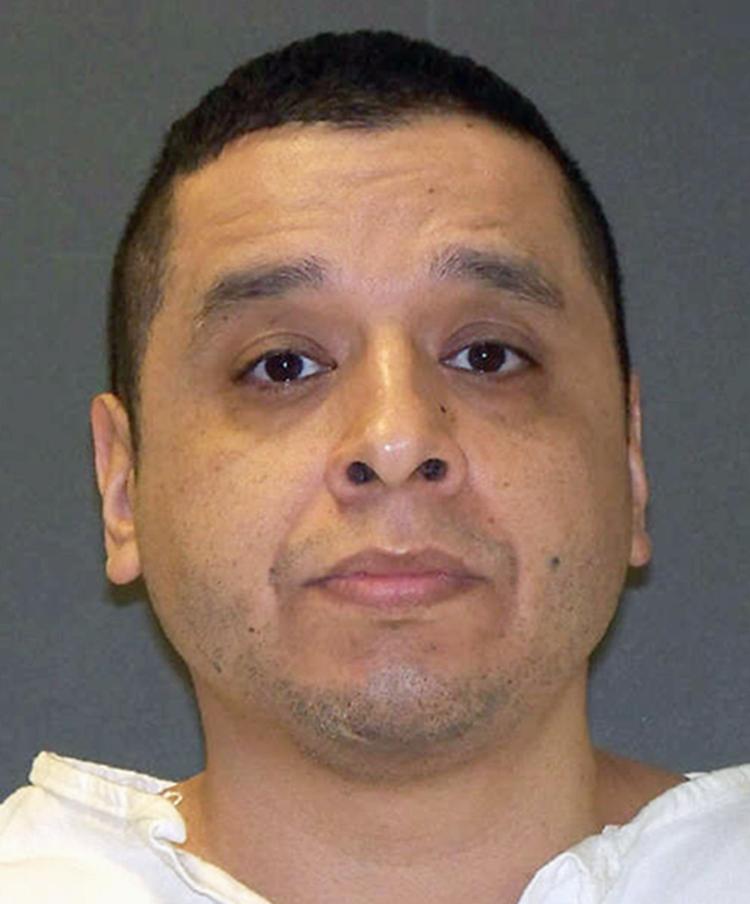 Joseph Garcia, a member of the 'Texas 7' prison-escape gang filed an application for a stay of execution, a petition of writ of certiorari and a petition for a writ of habeas corpus asking the Court to review the judgement of the Texas Criminal Court of Appeals.
"That court, over the dissent of Judge Alcala, denied Garcia's motion to stay his execution and dismissed his subsequent application for a writ of habeas corpus challenging his unconstitutional death sentence, which is disproportionate to his culpability for the offense and inconsistent with the current consensus that offenders who neither killed nor intended to kill should not be punished with death," Garcia's attorney's said in his application.
They are arguing that if Garcia is executed it will be a violation of his Eighth Amendment rights.
A response in opposition to both the stay of execution and writ of certiorari was also submitted to the Supreme Court led by Texas Attorney General Ken Paxton and TDCJ Executive Director Bryan Collier.
"Garcia recently filed a subsequent state habeas application in which he claimed his death sentence violates the Eighth Amendment because he did not kill or intend to kill Officer Hawkins," the attorney general's opposition letter states. "The state court dismissed the application as an abuse of the writ without considering the merits of Garcia's claim."
The crime
According to court records, Garcia was one of seven inmates to escape from the Texas Department of Criminal Justice Connally Unit on Dec. 13, 2000. Upon their escape, the group took a number of firearms from the unit and proceeded out of the unit in a stolen truck.
On Dec. 24 the 'Texas 7' would commit a robbery at a sporting goods store in Irving, killing Irving police officer Aubrey Hawkins as they fled. Garcia was not known to have pulled the trigger that killed Hawkins, but was sentenced under the controversial Law of Parties. The law states that a person can be criminally responsible for the actions of another if in the attempt to carry out a felony, another felony is committed by one of the conspirators.
The escapees made their way to Colorado, where they lived in an RV park until January 2001, when six were apprehended and one committed suicide.