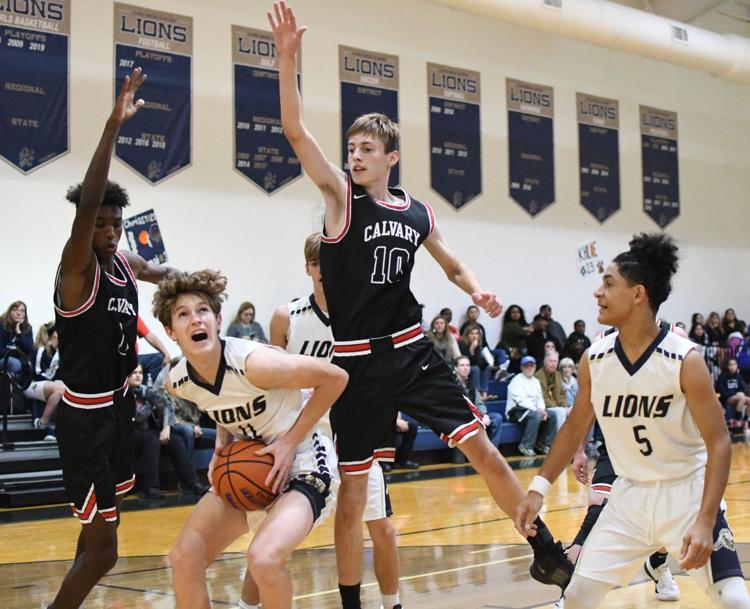 Alpha Omega's offense was clicked into high gear Friday night.
Sophomore guard Wade Williams had 23 points, while freshman forward Kaden Judie posted 17 with the Lions claiming a 70-42 victory over Conroe Calvary Baptist.
IN PHOTOS: Alpha Omega vs Calvary
"We definitely came out slow in the first, but the rest of the game was a different story," Williams said. "We were able to extend the lead in the second and never looked back."
Both teams traded blows in the first quarter until a 21-10 Lions run in the second quarter — highlighted by a pair of triples by Karson Kester and a break-away slam from Williams — to give Alpha a 29-16 lead at the break.
"I was nervous to see how the team would respond after our tough loss to New Waverly earlier this week," Alpha Omega head coach Wes Jones said. "We sputtered a bit on the way out, but we were able to close them out pretty quickly."
Fouls were the theme of the opening minutes of the third, with both teams trading free throws, before another dominant dunk by Williams. The Lions would go on a 23-15 run to end the third, with Williams and Judie trading blocks, layups and jumpshots.
"I came into the game with a lot of confidence and relied on my scoring ability in transition," Judie said. "I had a feeling we were going to beat them. Overall, our team has some room for improvement, but this is how we would like to play each night."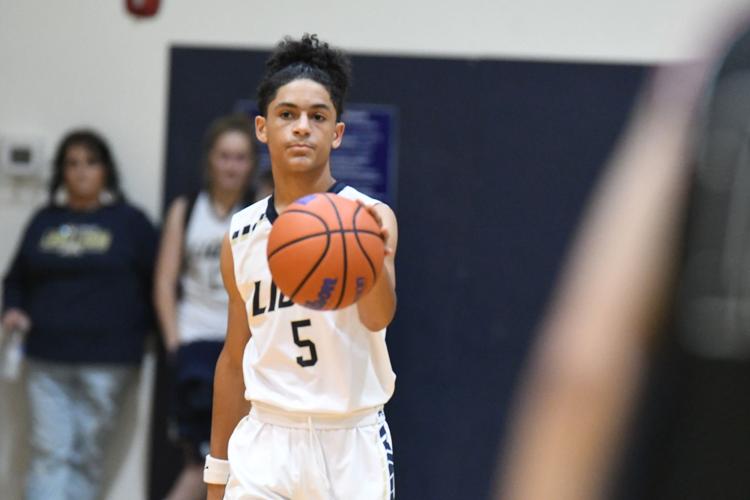 With a score of 54-31 entering the fourth quarter, the Lions continued to pour it on, with Judie coming out with a monster dunk, followed by a layup. Shortly after, Caleb Neathery grabbed a steal for a coast-to-coast fastbreak score to ice the game.
"Our defensive intensity fed into our offensive success," Williams said. "I'd like to see us come together as a team more and see our defense lock down like they did tonight."
The Lions will return to play on Monday against the Huntsville Mustangs with a 6:30 p.m. tip.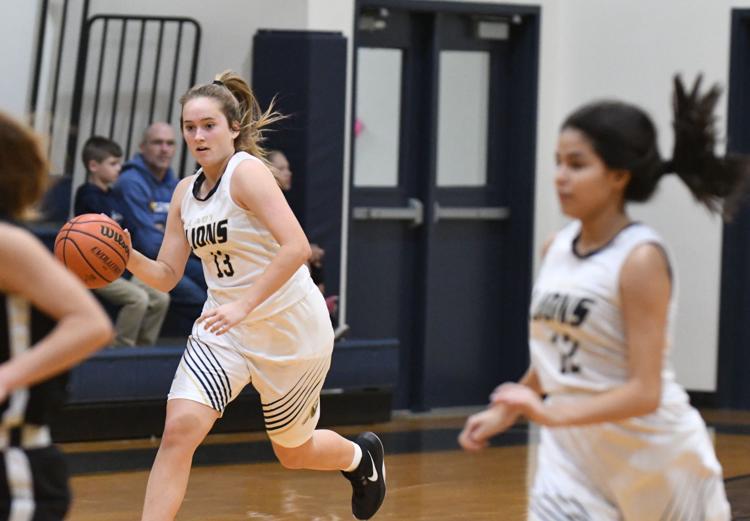 Lady Lions hold on for big win
The Alpha Omega Academy Lady Lions was able to hold on to a big lead in the first half to grab a win over the Calvary Eagles, with the help of Jaleyn Byrd's 20 point night.
The Lady Lions began the game in dominant fashion, with eight straight points from Byrd, along with several steals to give it back to give them an early 14-5 lead.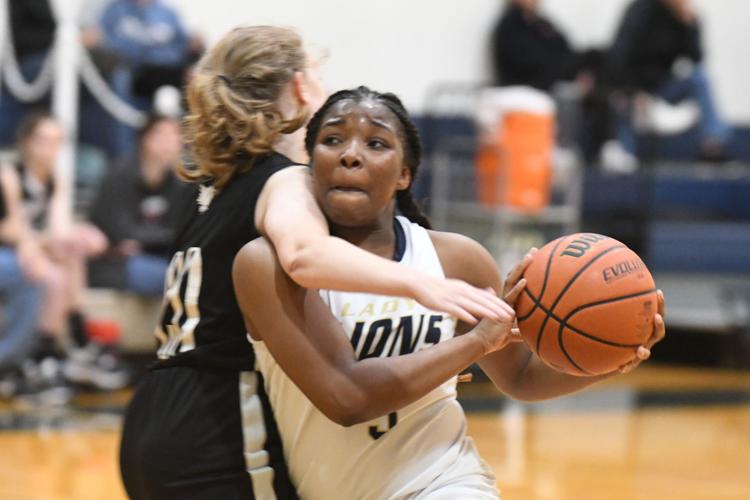 Offensive production went quiet to start the second quarter, which was ended by a triple from Calvary guard Amley Edwards. However, the Lions would end the half on a 8-3 run.
"They were able to move the ball really well tonight and work together," AOA coach Chris McCarty said. "They were really aggressive on defense and held on for the win."
The Lady Lions would be out scored 14-12 in the second half, but held on for the 34-22 win.
"I think we executed really well and played great as a team," Byrd said. "I would like to see us improve on our rebounding and ability to box out, but overall I am happy with our performance."