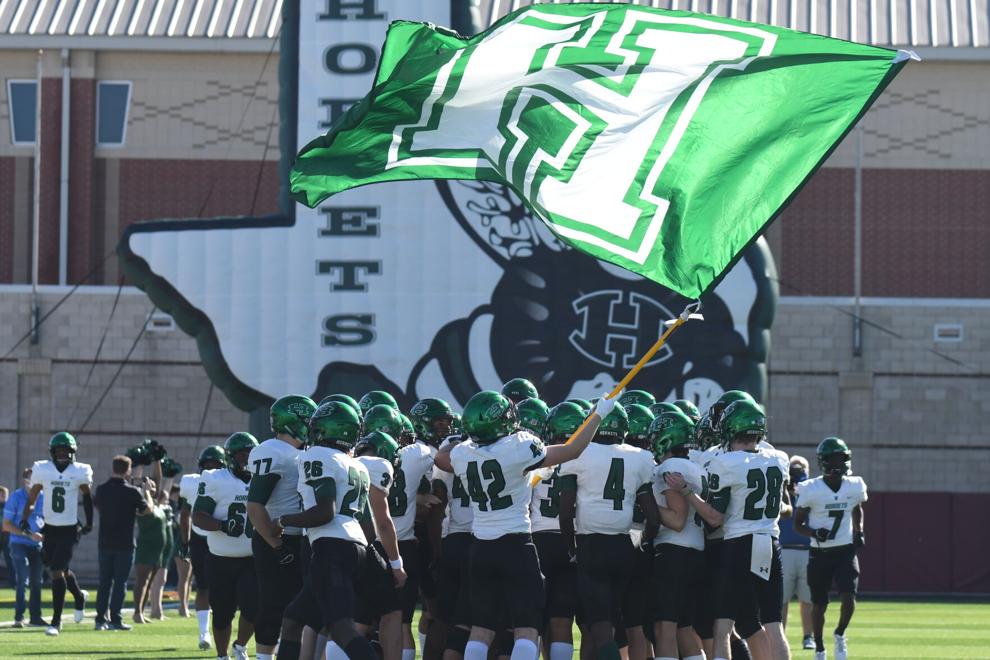 The COVID-19 pandemic might have canceled games, altered schedules and cut stadium capacities in half, but it didn't stop football fever from growing in Huntsville.
Overlooked and unranked at the start of the season, the Hornets emerged as one of the preeminent powers in Texas high school football by the end of 2020.
So for The Item's top sports story of the year, we look no further than Huntsville's historic run that took the community by storm.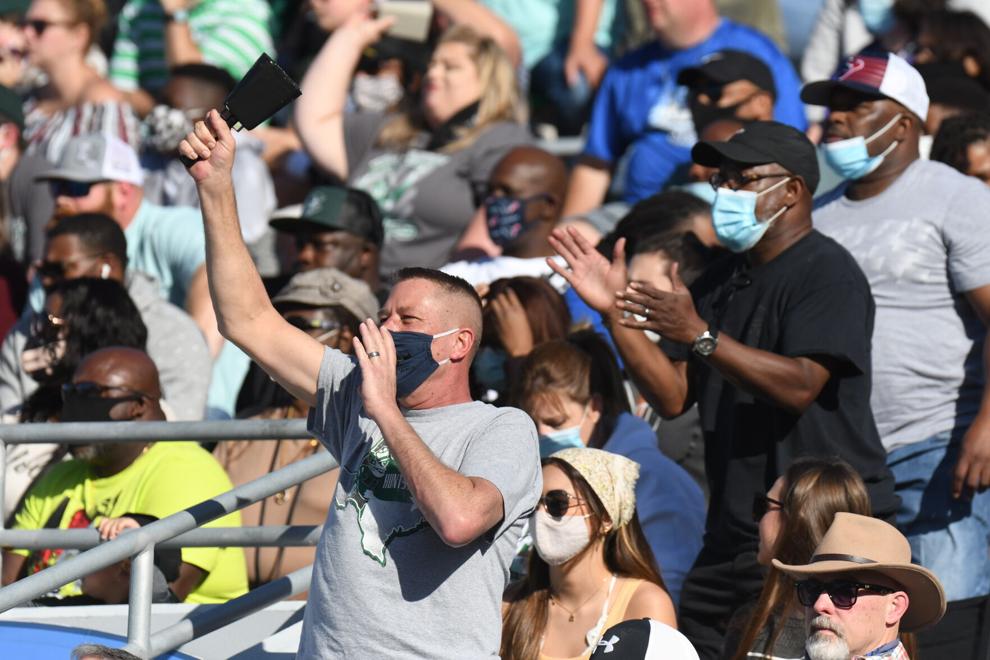 "It was awesome to see that we have a lot of support in the city," Huntsville senior receiver Jordan Woodberry said. "A few years ago there wasn't a lot of support, and it's good to be rallying back and giving them something to look forward to."
With District 10-5A, DII MVP Ed Bobino, Defensive MVP Quaterian Riles and first-team all-district selection Brian Bobino headlining perhaps the most dominant defensive line in the state, heavy focus was placed on the Hornets' D-line — and deservedly so. However, Ed and Brian also pointed to fellow seniors Jadarian White, Ethan Minor and Cody McLerran as vital pieces of a defense that gave up just 29 points to three 6A opponents before allowing a mere 9.5 per game in league play.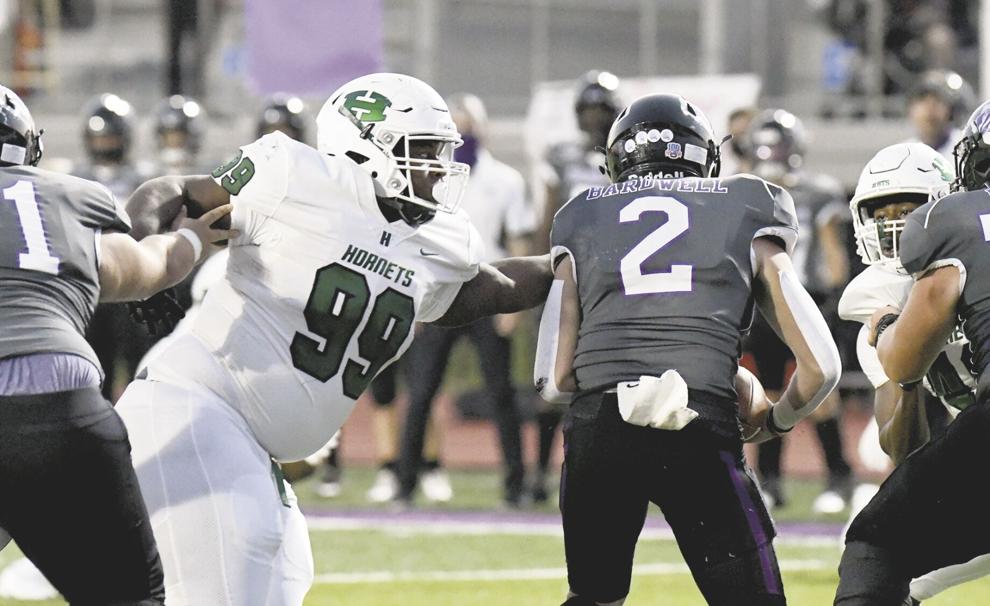 "I have to give it up to Ethan and Jadarian," Brian said. "They played some key roles for us, and were locking down receivers so we could get a better chance at getting to the quarterback. Our DBs made our job so easy."
"Cody helped out a lot," Ed added. "For us to have a lot of people go from being on JV to being starters on varsity for the first year, he broke down everything that he had been taught from Latel (Sweat) and Jordan Brown. He made the game really easy."
While the defense returned a few key pieces from the previous season, the Huntsville offense consisted almost entirely of new faces. And they didn't disappoint.
A young offensive line gelled together quickly, as junior quarterback AJ Wilson compiled 1,951 total yards and 20 touchdowns in his first season as a starter, and junior running back Jaylon McClain rushed for 1,122 yards and 12 touchdowns in his first year at the varsity level.
Senior receiver Jordan Woodberry led the Hornets' passing attack, but also shined on special teams, erupting for 1,626 all-purpose yards and 15 touchdowns — including six in the return game.
"We were underrated the whole season, but we liked to overcome those obstacles," Woodberry said. "We had faith in our teammates and we all trusted each other."
Huntsville rose all the way to No. 4 in Class 5A, Division II, as it rattled off the program's first undefeated regular season since the 1980s. The Hornets then proceeded to beat Nacogdoches and Barbers Hill by a combined 57 points to reach the third round of the playoffs for the third consecutive year.
IN PHOTOS: Huntsville vs Crosby (Regional Semifinal)
Huntsville's magical season ended at 11-1 with an overtime loss to Crosby last weekend, a heartbreaking moment for a team with state title aspirations. But, as head coach Rodney Southern is quick to note, the Hornets have plenty to be proud of.
"When you lose 34 seniors from a year ago, and kids that had a lot of accolades and success, I think some people overlooked this group of kids — and they took it personally," Southern said. "The thing that will probably stick with me is how much fun it was coaching them. It was enjoyable to go to practice. There was never an issue, never anything academically. As crazy as it sounds, they had 'it' — I don't know what 'it' is, but they had it.
"When you get a group like that, obviously you want to go as far as you can with them. We'll look back, and it stings still, but there are a lot of good memories, good plays and good things — and we'll see that later. Sometimes you harp on the one bad thing, but unless you win the state championship you are going to end your year on a loss. I thought this group exceeded expectations, but at the same time was disappointed that we didn't play for a state championship. That's where you want your program to be, and that's where I am now with this group — and hopefully the groups to come ahead of them."