With so many players from the Houston area on the Bearkats' roster, getting back on the practice field, albeit at Baylor's McLane Stadium instead of Bowers Stadium, has given the team something to take their minds off the damage that Harvey has caused in Southeast Texas.
Since third-ranked Sam Houston State reached Waco on Tuesday, the team has turned its attention back to seventh-ranked Richmond, getting in three practices before tonight's top-10 matchup at McLane Stadium that kicks off at 6.
Bearkat head coach K.C. Keeler said his team didn't look rusty during its workouts in Waco, despite not taking the field Sunday or Monday because of the weather in Huntsville brought on by Harvey, and was able to do all the things they typically do to prepare for game day.
"We came out (Tuesday) looking really sharp and clean, and I thought we had a really good practice again (Wednesday), too," Keeler said after Wednesday's practice. " (I) can't thank Baylor enough and (head coach) Matt Rhule. Everything from their practice facility to their game field to meeting space to their filmers, if we need them, cold tubs tomorrow (have been available). Basically, it's like being back at Sam Houston in terms of we have all the comforts.
"We feel really good. It's always a little nerve-racking when you're sitting there for four days and not preparing, but those were the circumstances. Our whole team has family down (in Houston). A lot of our thoughts are down there, but this is a nice distraction for us to get ready for a ball game."
The Bearkats have been waiting a long time for the season to kick off, with training camp starting on July 27.
Having so many practices prior to the season opener, Keeler has often changed the drills his players have expected to perform on the fly to keep them from going through the motions during workouts.
Sam Houston senior quarterback Jeremiah Briscoe said that has been helpful in dealing with the unusual circumstances that have surrounded tonight's contest.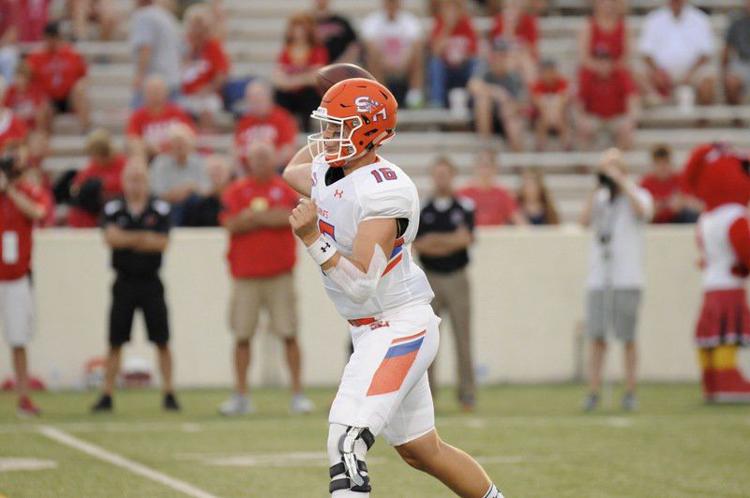 "Just about every day in practice, (Keeler) has a sudden-change drill and that's what it's for — situations like this," Briscoe said. "Everything is not always going to be on script, so you've got to be able to kind of roll with it. We've tried to have as normal of practices as we can (in Waco). … We had practice for the previous 10 days before the hurricane and everything, so it's really just fine-tuning stuff out here. We can't thank Baylor enough for letting us be here."
Having played high school football at Stratford High School in Houston, Briscoe has been paying close attention to the effects of Harvey on his hometown and made sure his family was OK, but said that constantly worrying about it won't do anyone any good.
He and his teammates are glad kickoff is only hours away.
"Football and life are two totally different things," Briscoe said. "You've really got to know that if you're here to play football … that is your job, basically. You've got to go handle your job, then when all that's done, you've got to worry about what's going on at home." 
— — —
Follow The Huntsville Item Sports Team on Facebook or on Twitter @Item_Sports.