NEW WAVERLY — It wasn't an ideal day, but rain or shine, the Bulldogs were glad to have their helmets on again.
Bright and early Monday morning, New Waverly held its first football practice.
"It was good to get back in the helmet," senior running back Sammy Carranza said. "I'm just ready for this year and I'm ready to execute.
"We're learning new things and we're going to come together and work hard as a team."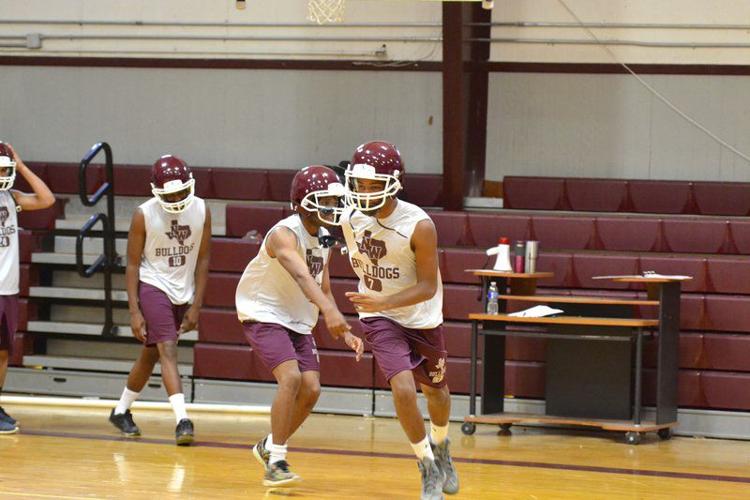 Thrown a curveball because of the rain, the Bulldogs first practiced in the gym at New Waverly Junior High where they worked in position groups.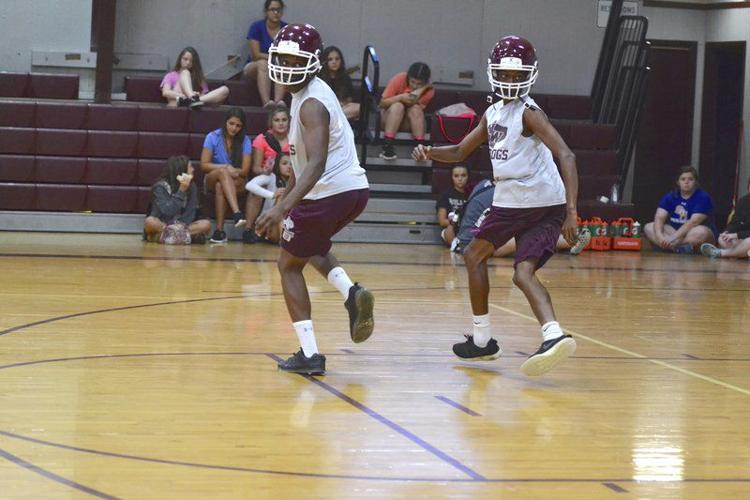 The Dogs then moved outdoors to the parking lot after the rain dissipated. Separated into varsity and junior varsity groups, the squads worked out of a formation and on what their first steps would be on particular plays.
The Bulldogs concluded at the parking lot at New Waverly High School and ran plays close to full-speed with their first- and second-team groups.
"I was really pleased," Dogs new head coach Dean Schaub said. "We started off in the classroom and the kids really seemed to be engaged. They were excited. We saw some film of what this offense looks like. I told them that it's similar to Franklin and Arp.
"I was really pleased when we got outside. We kind of put it all together. We did plays step-by-step and in the last 10 minutes, we did it live."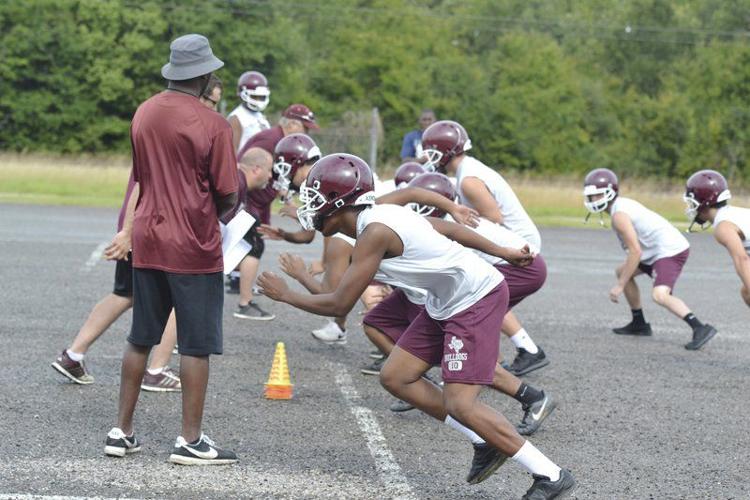 Leading up to the Bulldogs' first practice, they knew they would have to work to replace the production of the district MVP, offensive player of the year, six all-district first-team offensive linemen and six all-district first-team defensive players.
The first day showed that the young Bulldogs were up to the task.
"We're at a better pace than I thought we were going to be," senior lineman Caleb Bell said. "We're more focused. We want it more. We've got people sleeping on us, so we're just trying to prove a point. We're a lot further than I thought we'd be. I thought it would be the second or the third day before we caught on to everything. We came out and we were focused.
"We lost a lot of guys, so we've got young people stepping up. If we follow everything on the game plan, it's going to work out pretty good."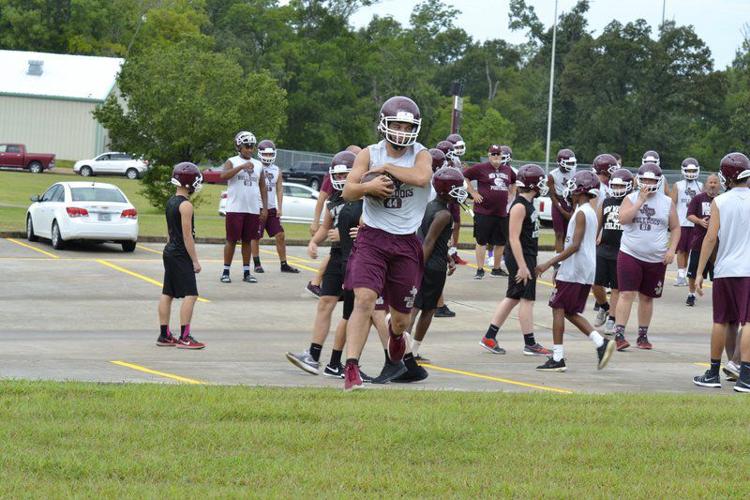 The Bulldogs have three more days of workouts before they can put pads on and engage in full-contact drills.
New Waverly is set to wrap up the week Saturday morning with its watermelon scrimmage that starts at 9.
— — —
Follow The Huntsville Item Sports Team on Facebook or on Twitter @Item_Sports.