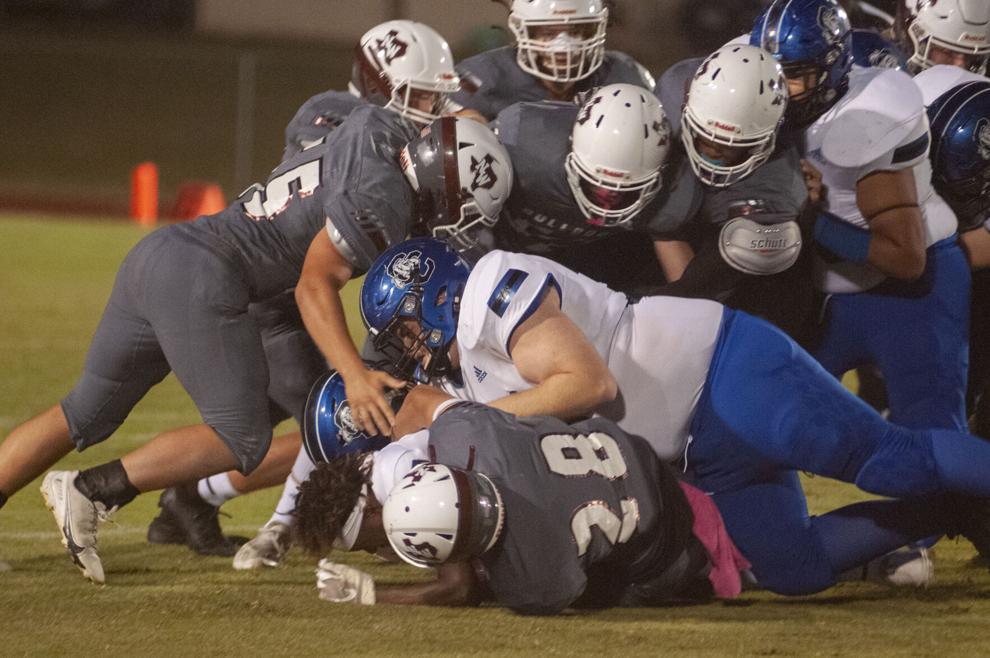 NEW WAVERLY — When New Waverly fell behind by seven points on Friday against Corrigan-Camden, coach Dean Schaub realized what happened the remainder of the game would tell him a lot about his team.
The Bulldogs rattled off 27 unanswered points and secured a 30-13 victory over Corrigan-Camden to put themselves in the driver's seat for the second seed out of District 13 3A, DII.
"We told the kids we need the best of themselves," Schaub said. "I think they did, it wasn't always pretty, but we came out made some stops. We talked about the sideline being involved in the game and I thought they were."
Junior running back Will Larrison had another breakout game, rushing for 112 yards and a score. The junior also came up big on defense with a tackle for loss.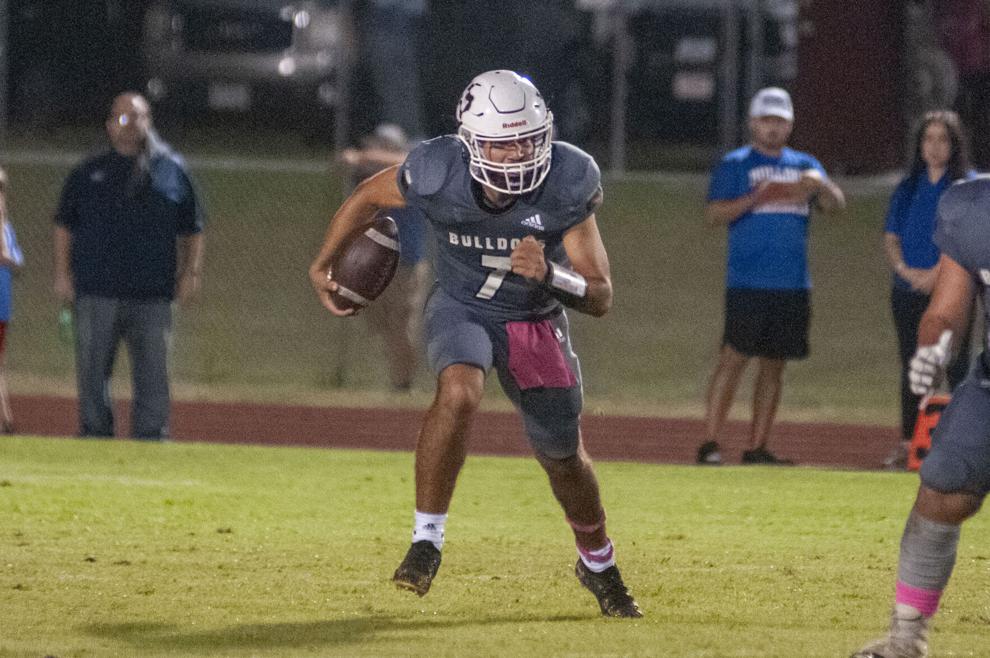 Senior quarterback Sebastine Amaro finished the night with 133 yards passing and two scores. He was also able to spread the ball around, with deep ball threat Joe Bryant securing 2 receptions for 69 yards and a touchdown.
"We struggled to pass the ball a little bit and we started running it," Schaub noted. "Luckily we can do both so I was glad we scored."
Before the halftime break, New Waverly's offense posted all 14 points, but they then slowed. Evan Erwin came out of the half as the starting quarterback but was just able to muster up 20 yards on five attempts. Second-half scoring was all done by senior kicker Adrain Zamudio and senior defensive end Ja'Carius Smithers, who returned a blocked point-after attempt.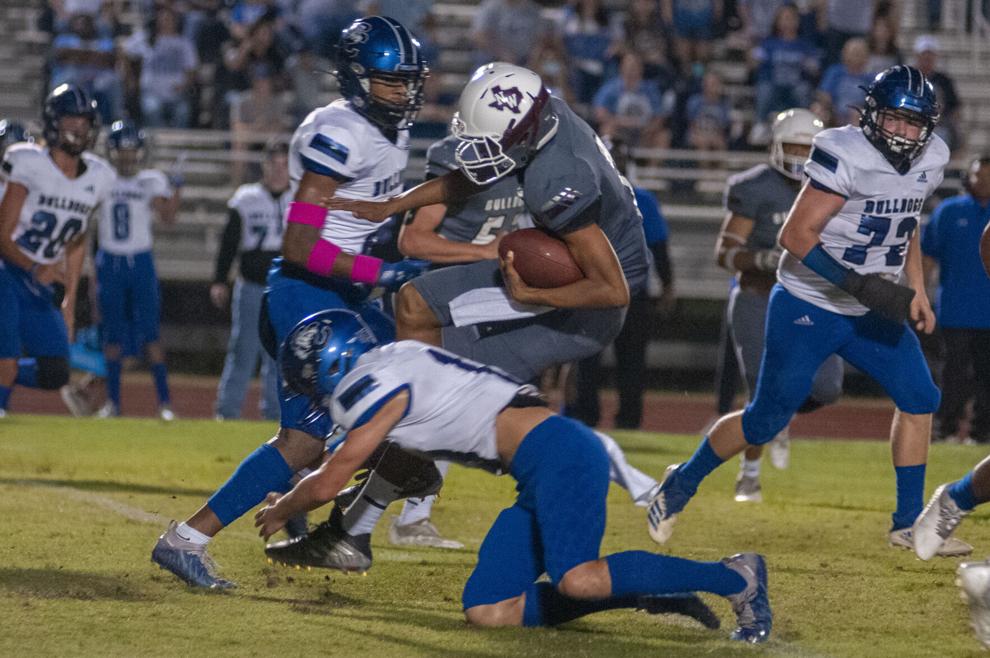 The defense was a strong suit for New Waverly, after a first drive touchdown by Camden they locked them down for the next three quarters. Lance Dunn had a career night with three tackles for loss, an interception and a blocked point-after attempt.
Smithers also had a strong performance on defense and racked up two tackles for loss and a sack.
With those two defenders leading the way they limited Camden's offense to just 205 yards.
"Our defense played very, very physical," Schaub added. "I still say this, I don't know what Will Larrison can't do. Our defensive line with Ja'Carius Smithers and Dylan Schaub, very impressive the way they played."
NEXT UP
New Waverly will hit the road for a matchup with Kountze next week.