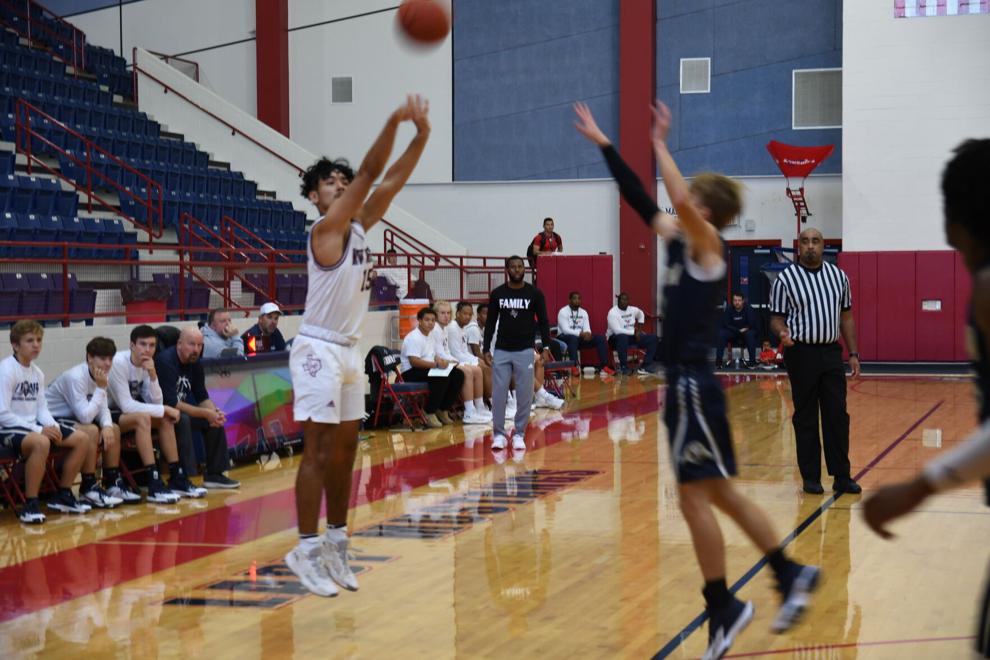 MADISONVILLE — New Waverly and Alpha Omega squared off in their annual game, but this time it was a tournament action.
After a slow start in the first quarter, the No. 4 Bulldogs turned it on in a 60-31 win over the Lions.
"We started off a little slow and we slowly picked it up," New Waverly coach Melvin Williams said. "We started getting some rebounds and we were able to start moving the ball in transition. After we were able to speed up the tempo we got some layups and then some shots to go in. Defense then picked up and we made them speed up."
The Bulldogs struggled to get buckets early, as the Lions opened up with a 6-2 run. But with 3:01 left in the first quarter, Williams called a timeout and the rest was history.
New Waverly then went on a 12-2 run to end the first quarter and never yielded the lead.
IN PHOTOS: Alpha Omega vs New Waverly (Boys basketball)
"We told them 'we have to play our game' and we can't let anybody dictate what type of game we play. As long as we are doing what we are supposed to do we will be fine," Williams added.
For the Lions, it was a hard-fought match but with just one game in-between theirs they couldn't shake the fatigue and their eight-man roster was no match for the Bulldogs.
"I thought we were out of gas," Alpha Omega coach said. "We had a tough up and down game this morning and we don't go real deep personal wise. Playing pretty much back-to-back was kind of tough on us. Nothing against New Waverly, they have a great team and that's why we get into this tournament to play some opponents like that."
Playing opponents like this for the Lions is a good measuring stick as their district slate is set to open on Tuesday.
"It's huge," Jones added. "We have two or three teams in our district that are quicker and aggressive as some of these teams. We need to experience."
New Waverly's senior Sebastine Amaro led all scorers in this game with 16 points, while junior Kaden Judie finished with 12 points for the Lions. Ja'Carius Smithers finished right behind Amaro with 15 points.
Both teams will continue their tournament slate.