As the Western Athletic Conference prepares to begin its inaugural season as an FCS football league, former Huntsville Hornets are ready to make their presence felt.
Wednesday's WAC Media Day at The Woodlands Waterway Marriott Hotel & Convention Center marked the unofficial countdown to the 2021 fall football season. And while the discussion centered largely on subjects such as conference realignment and Sam Houston's pursuit of a second straight national championship, there was also some talk about local standouts that are ready to make an impact at the college level.
Tarleton State, which completed its first season as a Division I program this spring, is a perfect example. The Texans, led by former Sam Houston head coach Todd Whitten, have three former Hornets on their roster in offensive lineman Dillon Brooks, cornerback T.J. Sweat and kicker Nathen Batten.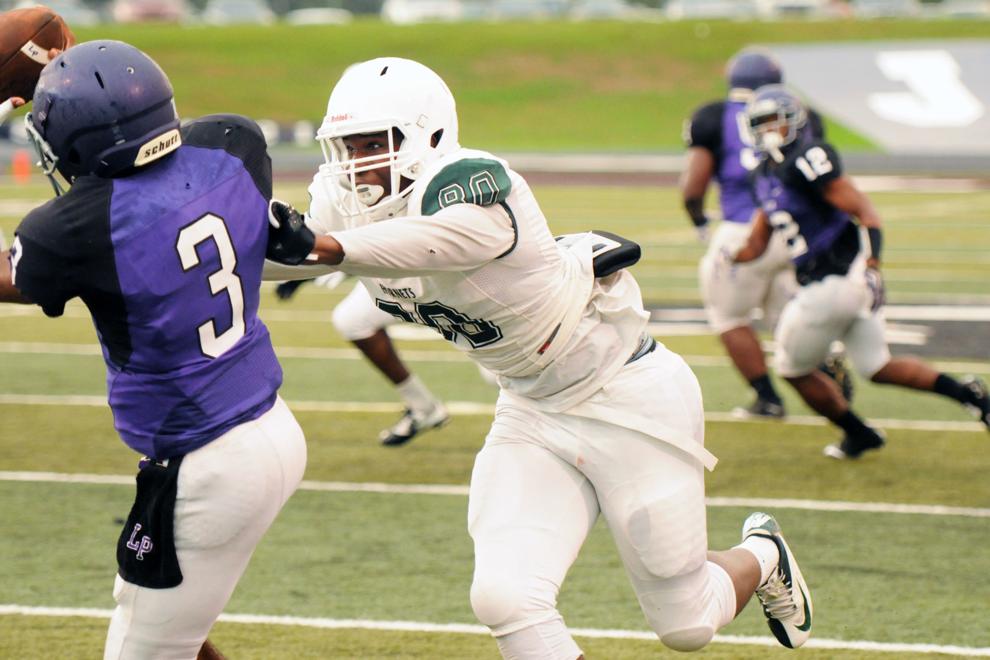 "We just got Dillon to sign up with us a few weeks ago, and we think he's going to compete for a starting spot and a lot of playing time," Whitten said. "Nathan Batten has been working hard with his kicking and punting, and he's trying to get into the mix. Sweat has had a great summer. He's a really good athlete and he's trying to find his way into that secondary.
"Having spent time in Huntsville, I like having some Huntsville kids there."
Stephen F. Austin, meanwhile, has a pair of ex-Huntsville stars set to make contributions on a defensive line that could prove to be one of the most fearsome in the FCS.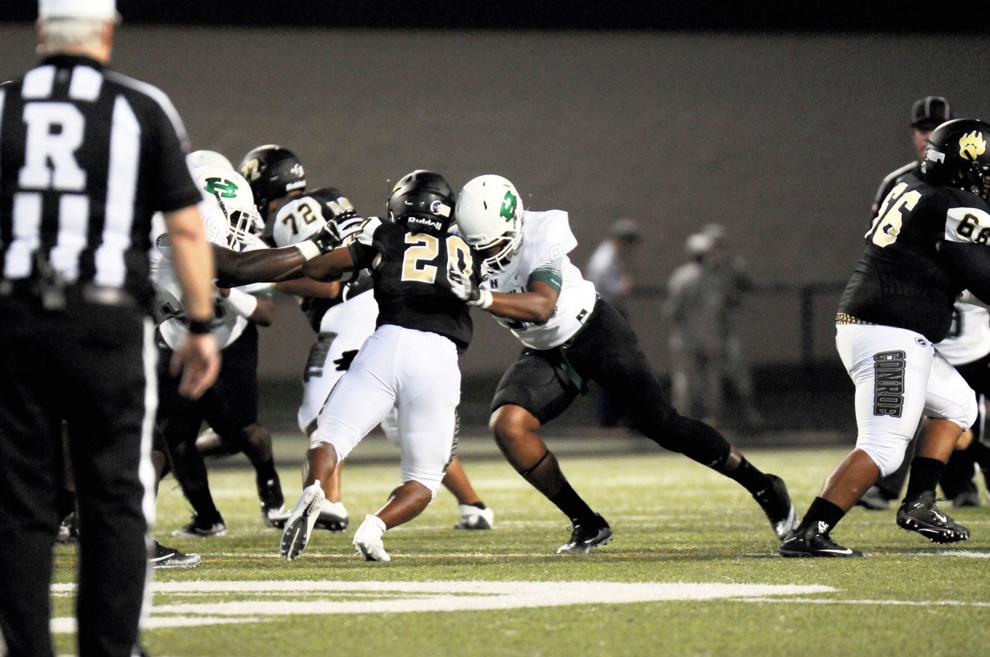 SFA head coach Colby Carthel inherited Amad Murray — the 2017 District 20-5A Defensive MVP — when he took over the program following the 2018 season, before signing Mr. Texas Football finalist and District 10-5A, DII MVP Ed Bobino in one of the biggest steals of the 2021 recruiting class.
"We're slow and methodical, and we're going to turn over every stone throughout the state of Texas," Carthel said. "They've had some really good players. We inherited one in Amad Murray, and then picked up Big Ed this year. We thought he was the best defensive tackle on the board, so we made a strong push to get him to come to Nac and join SFA.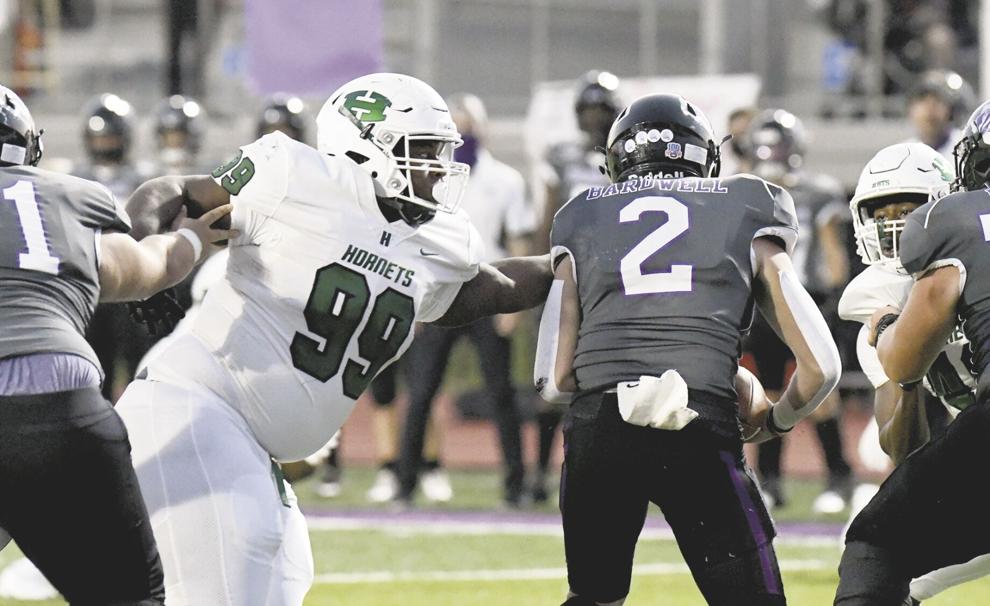 "Those guys getting on the field and getting playing time will just create another story in the Battle of the Piney Woods."
A few hours down the road in Beaumont, another Hornet great is making his impact felt — both on and off the football field.
Ask Lamar head coach Blane Morgan about Tyrique Carter, who saw action in five games as a true freshman this spring, and the first thing he mentions is the contagious energy he brings to the program on a daily basis.
"I think energy would be the word I would pick," Morgan said. "Each and every day, he walks into our facility and has a smile on his face. He's a kid that is just so enjoyable to be around and his energy is contagious."
An all-state all-purpose back during his senior year at Huntsville, Carter has an opportunity to be a key player for a young Cardinals team this fall.
"He has a chance," Morgan said. "When we're in 11-personnel, he's going to fit in the slot. He did some of the stuff we do (in high school), being a pitch back and running routes, so he's a pretty versatile player. That's what gives him the best chance, that he's good with the ball in his hands and he can catch it. That versatility is going to give him a chance to play."
Visit itemonline.com/sports for more coverage from WAC Media Day.