Expectations are high for the Sam Houston State football team leading into the 2020 season.
The players know it, Bearkat head coach K.C. Keeler and his coaching staff know it.
Keeler along with redshirt junior quarterback Eric Schmid and senior cornerback Zyon McCollum were the Sam Houston State representatives for the 2020 Southland Conference Football Media Day, which was held virtually for the first time ever.
If the season can be played, Keeler knows it won't be normal, but he believes this could be a special year for the Bearkats.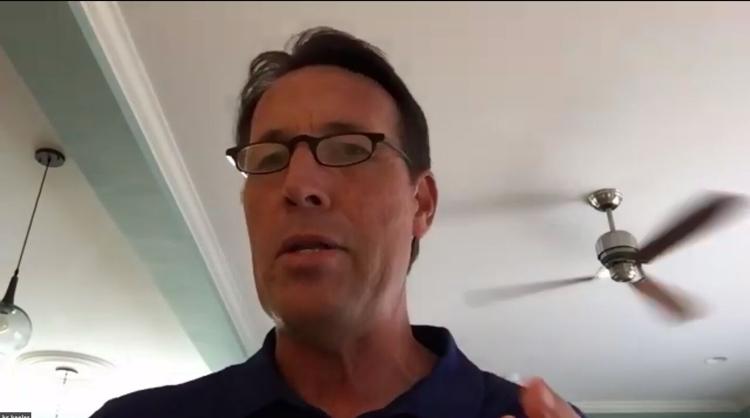 "On paper, we are, there's no question," Keeler responded when asked if he thought this season's Sam Houston State team was one of the most talented teams he's had in his time at the school. "Does that translate into on the field? As you can see with (Schmid and McCollum) I'm in good hands in terms of our leadership… We feel really good about this team, not only our talent level, but also the kind of characters we have coming back. It's exciting to get back and start this season up."
By Keeler's own admission, his team and athletic department have taken a more cautious approach than most, with his coaching staff still not having met in person since everybody went their separate ways for Spring Break. He said that the team has conducted Zoom meetings in that time, but the players themselves have already begun workouts with the Bearkat strength and conditioning staff. But when the players first get back on campus, they get tested or COVID-19 and then have to quarantine for 14 days. In that time, they cannot train with the team, but they are allowed to get work in on their own.
Keeler also said that he will have his first in-person team meeting on Monday, July 27. He also acknowledged that the approach SHSU has taken could put the team at a bit of an on-field disadvantage because other teams will have trained and practiced a bit more already, but he's fine with it as long as the players are healthy.
"Because of the way we're doing it, I think we put ourselves a little bit at a competitive disadvantage," Keeler said. "But it's nothing we worry about. As I said earlier, the safety of our players is the single most important factor in us playing the season."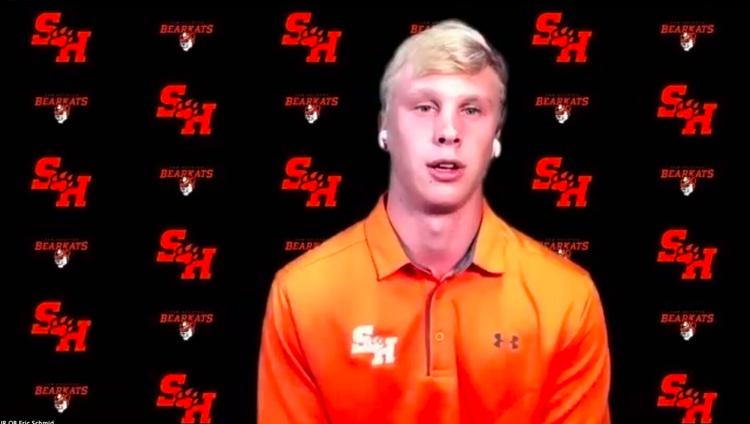 Sam Houston was picked to finish second in the Preseason All-Conference poll behind Central Arkansas. Last season, the Bearkats were besieged by injuries and thus suffered from a lack of consistency, alternating wins and losses over the final seven games of the 2019 season. But now, Schmid is the unquestioned starting quarterback and he has recovered from hand and hamstring injuries which hampered him for a good part of last season.
"It was pretty difficult finally getting the opportunity to get on the field again and (then) break my hand," said Schmid, who led the Bearkats with 1,733 passing yards and 12 passing touchdowns last season. "It put me kind of in a bad spot, I was upset a little bit. But it made me witness things from not on the field and be able to focus on my teammates and try to be a good leader even though I wasn't playing."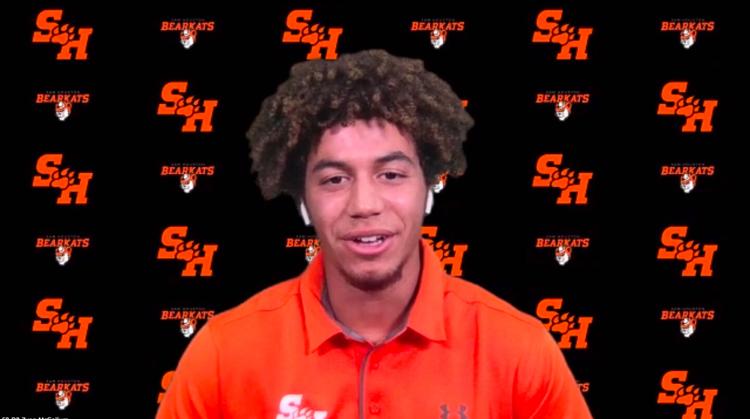 McCollum will also return after a wrist injury limited his production last season. His healthy return should bolster what was a very strong defense in 2019; SHSU's defense finished last year tied for 18th in total defense (330 yards allowed per game) and led the nation in rushing defense (69.9 rushing yards allowed per game).
Expectations for another great defensive unit are still high.
"We have a lot of guys returning from last year's defense," McCollum said. "And a lot of guys on this defense that have been in the system for going on four years and three years now. I think we just slow things down, and our defensive coordinator (Clayton Carlin) tells us every day we have two core values, and that's to swarm and compete… Just doing our job and holding everybody accountable is something that we try to live by."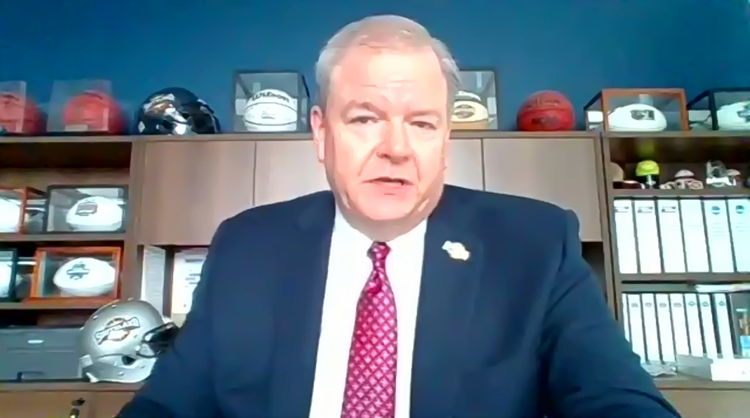 Earlier in the day, Southland Conference Commissioner Tom Burnett stated that the conference plans on playing football this fall. Keeler said that there have been a few players that contracted COVID-19, and he takes exception to people that think it's only, "the sniffles" for college-aged athletes. To drive that point home, Keeler said that some players that have tested positive have suffered symptoms for up to 40-45 days.
But Keeler also said that the team will be ready to go for training camp whenever they are told to. With the way last season ended, he also believes the hunger for success will drive this team.
"When you look at our resume, what we're missing is a national championship," Keeler said. "We're in the top 4-5 programs in all of FCS football the last six years. We've been to the final four three times, and that's where the goal is, that's what the mindset is, can this team be a national championship team. We were clearly a playoff team talent-wise last year. It's just sometimes, playing without a quarterback, we left no room for error. I think there's a great confidence with this team. I think they know that we need to get back on track to what we think Sam Houston football is all about."