The following is a run-down of the case of Howard Wayne Lewis vs. the State of Texas in Walker County. Lewis is being charged with capital murder for the death of his 16-month-old son Aiyden Lewis and the child's grandmother Shanta Crawford. The jury consists of 11 women and three men and is being presided over by 12th Judicial District Judge Donald Kraemer.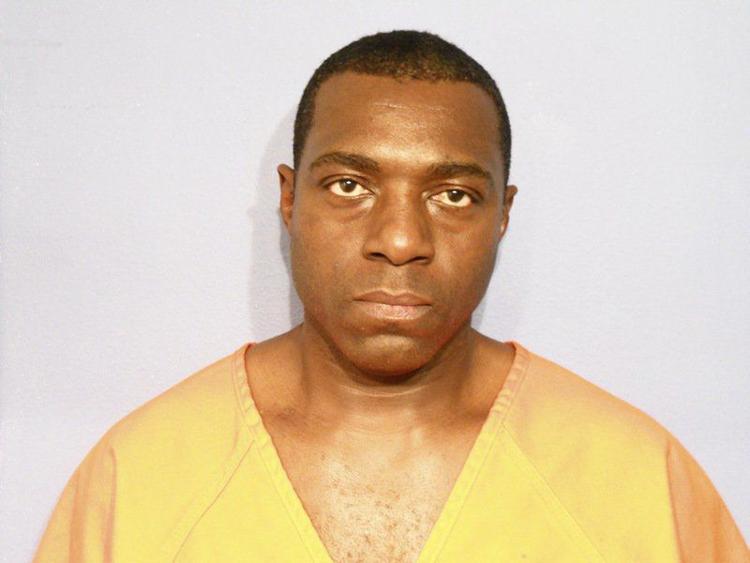 Opening Statement - Prosecution
Walker County 1st assistant district attorney Stephanie Stroud gave the opening statement on behalf of the prosecution.
Stroud talked of a peaceful family at 10 M. Williams Road in Huntsville. Robert and Shanta Crawford shared the home with their daughter Tiffany and baby boy Aiyden. Shanta took care of Aiden every day while Tiffany went to work at TDCJ.
Tiffany had been in a custody battle with the Aiyden's father, Howard Wayne Lewis. In May of 2013, Tiffany went to court and got custody of the boy and set up a visitation schedule for Howard to visit. "Tiffany was trying to let him be a part of his son's life. She was trying to do the right thing."
Robert arrived back home at 4:46 p.m. on  July 24, 2013 and made the 911 call. (The 911 call was played for jurors.)
"Life didn't just change for Robert and Tiffany that day, but it changed for every law enforcement officer that responded to the scene."
Two officers with the Walker County Sheriff's Office that responded to the scene Shawn Smith and Ryan Ringo were presented as potential witnesses.
"Together the two officers went into that house, not knowing what awaited them. They found Shanta on her kitchen floor in a pile of blood and water. Then while checking the rest of the house, they approached the bathroom. As they pushed open the bathroom door they came face-to-face with Aiyden hanging from the door on the other side."
(Crime scene photos of Aiyden and Shanta were both shown to the jury.)
"Who could do something so God awful and brutal to a child. Who could beat someone so badly they have a hole in the top of their head and what monster takes a 16-month helpless baby and hang him from a door?"
After discovery Tiffany tried to call Howard, and law enforcement tried to track him down. No one knew where Howard was. He lied not just one time, but multiple times long before July 23, 2013.
The prosecution introduced potential witnesses:
• Sharon Curry Lynch (Howard's fiance for 10 years)
• Veronica Sanders
• Justin Sanders
• Pam Burrell
• Catrina Butler
The prosecution stated that Lewis has 5 hours, 13 minutes, 28 seconds that  was unaccounted for on the day of the murders.
"At the end of this trial you should ask one question: Where was Howard Lewis? When we unravel the story you will know where he was on that day."
Opening Statement - Defense
Brian Lacour gave the opening statement on behalf of the defense.
"Whoever committed this crime deserves to be severely punished. Two lives were lost that day and they did not deserve to die."
We know a heartfelt investigation took place.
"Three years after the crime was committed, an exoneration case was open on behalf of Howard Wayne Lewis for these murders. Government agencies tested the murder weapon, the rope. DPS labs and crime scene investigators looked at evidence of who handled the murder weapon. They found human DNA on the rope. They took three swabs and all three tested to be DNA of Aiyden and one unknown person, that was not Howard Wayne Lewis. They also tested DNA found on Aiyden's clothes and Howard Wayne Lewis was exonerated."
Two years later more biological evidence was recovered in a hair that was found beneath tape on the rope that was put there by law enforcement. A lab at the University of North Texas tested the hair and found a single DNA profile and Howard Wayne Lewis was exonerated from that DNA sample in June 2018.
"The DNA on the murder weapon did not come from any innocent person. Whoever's DNA that is, is the killer and we know it's not Howard Wayne Lewis. We hope that the state is testing the hair in the DNA database to find the true perpetrator. We want to find who the true killer is, but it is not Howard Lewis."
The court recessed until 2 p.m.
The STATE calls Robert Crawford
Robert, 63, was the husband of the deceased Shanta Crawford and grandfather to Aiyden Lewis. He met his wife in high school. They were divorced and split apart for eight years, but remarried. They have two daughters and one stepson. Robert and Shanta moved to M. Williams Road after they got remarried.
"Every time I saw her she had a smile on her face," Robert said of Shanta.
Tiffany moved back home with Robert and Shanta during her pregnancy with Aiyden. After Aiyden was born it was determined that Shanta would stay home with him, while Robert and Tiffany would work.
Robert testified that he had met Howard Lewis a few times, but didn't know too much about him.
"I remember him coming around the house three of four times… not very much," Robert said. "Tiffany would generally meet Robert with Aiyden most times."
Robert recalled a time where Howard Lewis showed up at their home on M Williams Rd. unannounced.
"My wife was very uncomfortable with him being there and was relieved when I arrived."She said he had something up his sleeve, but didn't know what it was.
He stated that he originally thought Howard was going to run off with Aiyden. That statement was stricken from the record.
On the day of the murder he remembers working until about 2 p.m. at Huntsville Air Conditioning. After work he brought a 6-pack of beer and visited with a friend, Junior. He tried to call Shanta, but she didn't answer.
Around 5 p.m. he arrived home and noticed the water running out the side of the house. He testified that the front door was shut, but he didn't believe it was locked.
"When I went into the house I found my wife dead on the floor in the kitchen. I went to try and find the baby and opened the bathroom door and felt something against the door. I found "Little Man" hung on the backside of the door.
• (The prosecution played the 911 tape for the jurors, where Robert was frantic saying "My whole family has been murder.")
After finding the bodies Robert went to turn off the water in the kitchen that was running from the kitchen faucet onto the counter and around Shanta's body.
"I originally thought she had a heart attack and fell and hurt herself.
When he went to find Aiyden he noticed his 16-month-old son hung by a rope from the door knob.
"I wanted to cut little man down, but I knew I would be messing with evidence and couldn't do it.
The defense questioned Robert about reportedly celebrating Christmas with Howard before the baby was born.
"I remember receiving a shirt from Tiffany and she said Howard bought it."
If asked if Howard visited the house before Aiyden's birth Robert replied.. "If he did I wasn't there."
The defense asked if he knew if Howard loved his child. - "I dont have a clue, but he couldn't have."
Robert testified that he didn't recognize the rope and said it had to be brought to the scene.
The defense also questioned him on if marijuana was found in the house and Robert stated it was his.
The STATE calls Cynthia Solett
Cynthia was a neighbor and friend to Robert and Shanta.
She recalled the events from the day by arriving home around 5 p.m. with Robert and Larry O'Bryant waiving outside and calling her to their house. Cynthia lived a block away went over to see what they wanted.
"Robert was frantic on the phone talking to dispatched. He passed me the phone to talk with dispatch."
Dispatch told Cynthia to go into the house and tell them what she saw.
"I saw Shanta on the kitchen floor and saw the baby hanging on the restroom door knob."
Cynthia then exited the house, but stayed on scene until authorities arrived.
"Robert was horrified and I was a little emotional."
Cynthia testified that she knew Robert and Shanta before they moved to the neighborhood. She went to school with them and graduated with Robert.
The STATE calls Dep. Shawn Smith
Smith is currently a corporal with the Walker County Sheriff's Office, but was a patrol deputy during the time of the murder. He worked a 4 p.m. - 1 a.m. shift and had just had a shift meeting when the dispatch call came in.
"The call had originally came out as a welfare concern/ suspicious person, but dispatch would later confirm that there were two deceased at the home."
• (The prosecution showed jurors the dash-cam video from Smith's patrol car.)
One I arrived I noticed a female deceased on the kitchen floor and myself and Sgt. Ringo walked through the hallway to clear the rooms.
"Ringo opened the bathroom door and heard a thud from the other side of the door. We found a child hanging from the door." We then cleared the rest of the hallway and secured the house.
The prosecution questioned Smith about a break in the dash-cam video.
"I turned the camera off with I was talking with my sheriff, because I figured I was going to cry."
The defense questioned if Smith had responded to a number of deceased person scenes. He stated he had been to 10-15 calls at the time of the murder.
He was questioned on if he talked with media or witnesses about what he experienced and he said "No, the questioning and investigation was done by our CID's.
The STATE calls Sgt. Ryan Ringo
Ringo is currently an investigator with the Walker County Sheriff's Office, but was a sergeant at the time of the crime.
As a sergeant his duty was to make sure the patrolman are doing what their supposed too. He testified that he would go to calls to backup a deputy if it was more in depth.
"I noticed that water had been running from the top of the sink onto the body.
Ringo said that he was the first in the bathroom and discovered Aiyden.
"I heard a thumping noise that appeared to be coming from behind the door and I saw a little kid hanging. I left the bathroom and went and cleared the other rooms."
"I've seen a lot of stuff over my 16 years, but nothing like this."
THE COURT RECESSED UNTIL 9 A.M. ON TUESDAY
The STATE recalls Sgt. Ryan Ringo for defense questioning and cross-examination
Sgt. Ringo outlined duty difference from patrol to investigator. As a patrolman when I arrive i assist the officers on scene and summon as many as are need. Patrol officers dont investigate in detail. We get there, access the situation, provide safety and first aid and then secure the crime scene.
Greg Williams was lead agent along with numerous other investigators.
He reported that when he arrived there were two black males and one black female on scene and he did not interview any potential witnesses.
Ringo testified to have noticed blood around Shanta's body and on a curtain above the sink.
Ringo also was responsible for notifying the child's mother Tiffany Crawford of the deaths. He did it in front of his patrol car and entered the video and audio into evidence. Evidence was not preserved.
He stated that he did not re enter the house after escorting the EMS director through the scene.
The STATE calls Tiffany Crawford
Crawford, 36, was the mother to Aiyden and daughter to Shanta. She found out she was pregnant in June 2011 and was dating Howard Lewis at the time. They had met at work, while employed at the Ellis Unit for TDCJ. They started talking in March or April of that year.
It did not come out until much later that Howard was previously married. She testified that Howard was with her when she took the pregnancy test. He didn't seem to care.
The pair dated for a month or so after Tiffany found out she was pregnant, until she received a call from a co-worker saying that she had slept with Howard and had slept with him numerous times. "He denied it, but I was upset. I stayed around a week or so to confirm what she was telling me."
"Around the time I had Aiyden I was moving out of my apartment in Houston to move back home to my mother's house. I had Aiyden in Huntsville and then went back to live at my mothers house."
She testified that she called Mr. Lewis to notify him that she had had the child and he came and saw him next day at hospital. She stated that at that time there was no set visitation schedule and no child support schedule. He would buy things off-and-on for Aiyden.
Shanta retired in February, just after Aiyden's birth to stay home with him and it was already planned. She would keep Aiyden while Tiffany worked on Tuesday's and Wednesdays.
Tiffany stated that in the months leading up to the murder her relationship with Lewis was horrible. She had asked Lewis to put Aiyden on his insurance at work and he refused.
She would later file for custody, child support and a court order to have Aiyden put on Lewis' insurance. The court obliged in May 2013 with a $400 child support per month and money was to be held from TDCJ wages.
It was discovered that while they were dating Lewis lived in a student apartment in Huntsville, but would also frequent to a house he owned in the Dallas area. Tiffany testified that she was not allowed to go to Dallas. She didn't even know where he worked at until Aiyden had a fever that would not go down and Lewis gave her his work number. She would discover that he worked for Hutchins State Jail.
When asked if she was concerned for Aiyden when he was with Lewis… I just wanted to know who he was around. I would notice his clothes would be cleaned and folded when Aiyden was returned and that was not common of Lewis."
Tiffany said that Lewis knew Aiden would stay home with her mother on Tuesday's and Wednesday's. She talked about a time when Lewis showed up unannounced while she was at work, which scared Shanta.
"Mom said Aiyden had a visitor. She did not sound like my cheerful mother. She sounded very worried. Robert later arrived at the home and Lewis was not there when Tiffany arrived.
"I thought he was there to take my son or harm somebody. My mother did not like Lewis. When I got home my mother kept saying 'thank god your dad came home early.'"
Tiffany testified that visit was confrontational and that he stood up the entire time. He was told to stay away from the house and not arrangements were made for Lewis to return. Lewis exercise his visitation rights in July and came and took Aiyden on July 5 for a few days. During that month Tiffany had also inquired to if Aiyden had been put on Lewis' insurance and he had not. She told them that he needed to do it before going back to court.
"Mom was wanting me to get a lawyer for back child support from up until the time Aiyden was born.
On the day of the murder Tiffany left her house around 7 a.m. and was relieved early from work at the Ellis Unit. After leaving she was told to return to the unit and met to meet with Capt. Smith a lieutenant and the warden. They told her the news that her son was dead. She then called her sister and she told her that it was "really bad." Capt. Smith was instructed to take me to the Sheriff's Dept. where I was notified about my mother and son were deceased.
Tiffany testified that she contacted Lewis via text saying that Aiyden was dead and did not hear from him until hours later.
"I said they were dead and it felt like he knew it already."
She said that Lewis would later reach out to try and meet with Tiffany in private, but she refused. "I would think we would be able to set aside our differences for our son's funeral."
She testified that she has constantly called the sheriff's office seeking information over the past five years.
(Tiffany shown crime scene photos).
She was questioned why Aiyden was wearing sandals. "He didn't wear shoes when he was at home and that her mother would not take him anywhere in a one-z. It would be unusual for Aiden to have on shoes while at home in the middle of the day.
Tiffany testified during defense questioning that she never got to meet any friends or family of Lewis' and that she knew of one trip to his homeland of Jamaica when she was pregnant.
(The defense questioned with comparison to text messages between Tiffany and Howard).
She said she did not recall Howard saying that he believed he had options on if to put Aiyden on his insurance. She added that his income was too high for Aiyden to be put on government subsidized health care.
She said she texted Howard two days before the murder that Aiyden had hurt himself and their next communication was not until July 24 between them. He asked to visit before she was notified on the day of the murder.
(The defense presented a transcript of an interview between Tiffany and law enforcement, but was not certified and admissible in court.)
She stated that it was discussed for her to move to Dallas so Aiyden could be close to his father.
The defense brought up Shanta's earlier divorce to a Donald Jenkins and asked Tiffany if Shanta was ever scared of him.
In cross examination from the prosecution Tiffany said, "I tried as hard as I could for my son. I did not want him to see anything."
She added that there was life insurance on Shanta and Aiyden.
The STATE calls Ettna Gordon
Gordon lived in Huntsville and was friends with Shanta and part of church community.
"She was fun and exciting person to be around and was very involved in her church."
She testified that she spoke with Shanta on the date of the murder. She called around 9:31 a.m. and the call was returned around 10:01 a.m. by Shanta. They talked approximately 15 minutes about church business.
The STATE calls Texas Ranger Trace McDonald
McDonald is a Ranger based out of the Hearst office. The role of the Rangers is to assist smaller cities and counties with major investigations. He assisted with the case in July 2013 and made the initial contact with Howard Lewis at his house in Arlington.
"When I initially got the call I did not know anything about the case. I didn't know if I was delivering a death notification or if I was making contact with a potential murder suspect.
He called the chief investigator from the Tarrant County district attorney's office as backup and had multiple marked cars in the area.
McDonald testified that he heard nothing in the house has he walked up to the door, but after he knocked he heard screaming from inside the house. He said that a lady, Sharon Lynch, opened the door and that Howard was just inside the door inconsolable.
(The prosecution played a 34 minute digital recording that McDonald took during his contact).
In the recording it was established that Howard was off of work that day. Lynch also stated in the recording that she had trouble reaching Howard throughout the day and believed he was having phone problems.
In the same recording Howard said he was home most of the day and painted the garage floor and mowed the grass. He said he went to visit two friends, one of which was not there and was unverified.
McDonald testified that Lewis acted like he was crying, but there were no tears. "I had never seen it before. That is not how I would react if I knew something had happen to my son. The more we talked the calmer he got."
Stroud asked if it gave him concern as an investigator to hear long pauses before every answer and McDonald agreed.
In cross examination from the defense, McDonald said that Lewis appeared to be very distraught and he did not observe any blood on him or on the three vehicles outside.
COURT RECESSED UNTIL WEDNESDAY MORNING
The STATE calls Lucile Tennant
Tennant is currently the assistant medical examiner in Harris County and was working for the Montgomery County Forensic Science Center at the time of death. Montgomery County FSC performs autopsies for Walker County.
Tennant testified that the body was properly sealed by law enforcement when it arrived at her office. She stated that the knot on the rope was extremely tight around Aiyden Lewis' neck. She told the jurors that Aiyden died of asphyxiation due to hanging, which is an interruption or insufficient oxygen to the brain.
She stated that in general a death in this manner is not instant. It would take seconds to minutes for a person to become unconscious and 4-6 minutes before death.
"In a person this young all the bones are still forming and are more cartilage. There are usually not as many bone injuries."
Tennant stated that the injuries were consistent with someone pulling the rope slowly, not an instant drop.
When questioned by defense about the core temperature to obtain time of death, she stated that it was not measured and is rarely measured by law enforcement.
The STATE calls Dr. Sparks Veasey III
Veasey is currently a prosecutor with the special prosecutions unit for crimes on TDCJ properties. Formerly he was the director at the Montgomery County Forensic Science Center and did the autopsy for Shanta Crawford.
Apon ititian inspection Veasey said that Crawford had a lot of blood on her face and on her shirt.
She had multiple lacerations including:
• small laceration above left eyebrow
• small laceration underneath eyebrow
• a deep hole-shaped laceration on cheek
• multiple large lacerations on the top of her head
"The wounds were consistent with lacerations from a hammer. It is not definite, but similar to photos from known hammer injuries."
Veasey testified that there were multiple skull fractures, including fractures of the orbital plate. Which could only be obtained by significant force.
He stated that the official cause of death was blunt force trauma and homicide.
"I was not able to determine the wound that caused death with multiple injuries that could be fatal by themselves.
The defense questioned on if body temperature and room temperature were taken at the scene if it would help in deciding a time of death.
"There is no way to officially calculate a time of death with temperature readings."
He also stated that the suspected death from a hammer would suggest that the person was close and blood would possibly be projected.
The STATE calls Sheriff Clint McCray
When Sheriff McCray arrived Capt. Tim Whitecotton had already helped secure the scene and investigators were in early stages of processing. McCray requested ranger services and and investigative service division out of Montgomery County.
I entered the home to the dining area and witnessed Mrs. Crawford on her back with her head towards a corner of the cabinets and her feet extended out. It was obvious she had substantial head wounds and a lot of blood was around and mixed with the water. On my observation it appeared she had bone structure issues from impact wound.
"It was apparent a very violent assault took place."
When approached bathroom McCray testified that he noticed a cord on the outer portion of the door wrapped around the doorknob and going over the door to the other side.
After scene was processed the SO formed an investigative team with investigators from multiple departments. They would meet every day 1-3 times per day to update on progress in this case.
McCray said he interviewed a Christian Whitney whos testimony became of great interest later in the investigation. His testimony revolved around a vehicle. The interview was done off camera. He also testified to have interviewing Donald Jenkins, the ex-husband of Shanta, and no video was recorded of it.
The STATE calls Det. Greg Williams
Williams was the lead investigator in the case with the Walker County Sheriff's Office.
Upon entering the residence he noticed a crack in the door frame to the home and he said he witnessed Shanta on kitchen floor face up with her head up against the cabinets.
He then went down the hallway and saw a twine wrapped around the doorknob from the outside and drapping over the door very tightly. "I could feel the door had some weight to it."
Williams stated that he held Aiyden as other officers cut the rope so he wouldn't crash to the floor. He testified that Aiyden had a dry diaper and once off the door he bagged his hands to preserve evidence. Williams stated that he stayed with Aiyden the entire time until his body was secured in a body bag.
He then proceeded to the kitchen and upon inspection noticed blood everywhere from the ceiling to the sink backsplash and the cabinets.
He testified that the master bedroom looked like it had been tossed , but staged with a firearm and $2100 in plain view. "It looked like someone staged it to make it look like a home invasion."
He said that there were a lot of clothes toward the back of the bathroom. A clothes basket and multiple towels that were previously in the kitchen were reported missing. Nothing of value was taken that is typical of home burglary.
Williams stayed until everyone had left the scene. The next day he attended the autopsy in Montgomery County and then was instructed to go to the Dallas area to make contact with Lewis.
COURT RECESSED UNTIL THURSDAY MORNING 
The STATE recalls Det. Greg Williams
Williams knew that Rangers had made contact with Lewis on July 24 and that he hadn't seen Lewis in Walker County by mid-day July 25. Himself and Ranger Bass visited Lewis in Arlington.
"At first he seemed upset, but calm during the interview. The more we talked the more calmer he go. We were just trying to get his timeline down."
His timeline didn't check out.
After they went to Veronica Sanders and Catrina Butler's house to check on timeline.
Lewis called Williams on July 26 for update on case, but wanted to sit down face-to-face.
Danny Billingsley interviewed Lewis at SO, but during the interview Lewis asked to speak with Williams off camera.
That interview was recorded on audio, which was played to the jury. In that Lewis told Williams that he thought his life was in danger and his life and family's life was threatened by an inmate at the Ellis Unit. Williams told Lewis "Don't send me on a wild goose chase and he said "I would never do that."
Lewis later said to Billingsley that he had lied to Williams to get out of the interview room for a while.
"That was a very elaborate story he told. If someone can make up an elaborate story like that, it takes them from reasonable suspicion to looking at them as a possible suspect."
Williams also stated that during his interview that Lewis had no tears. He also called to notify Mrs. Lynch (Lewis' girlfriend) and she was surprised.
At the same time officers were gathering phone records, including location information from Lewis' smart phone. They also discovered that Lewis had possession of a car owned by Catrina Butler on the day of the murder, while Butler had his green SUV.
Williams also testified that all of the investigators went to Aiyden and Shanta's funeral to show respect and observe. Lewis was also said to have left immediately after graveside service.
"Normally I would expect a father to at least talk to the family and I didn't see any of that. I really didn't see a lot of emotion out of him."
Williams added that phone records did not match was Lewis' timeline, but the SO was still trying to eliminate other possible suspects.
The STATE played a police interview with Lewis from Sept. 19, 2013. In the interview Lewis stated his timeline on July 24, 2013. He also stated that he had messaged Tiffany early on July 24 to set up a visit with Aiyden. He also stated that he was constantly threatened by Tiffany, to where he would wear a recorder when they visited to gain evidence.
THE COURT RECESSED FOR LUNCH
During the interview on Sept. 19 Lewis alleges that he visited Hutchings State Jail and was driving a green Infinity SUV. He re-outlined his timeline with new details that were previously unknown to investigators.
In defense questioning, Williams testified that the SO did not attempt to contact the burglar alarm company for records of entry and exit at Lewis' home. He was not aware of a contact from a Lucille Butler, who allegedly contacted the DA with information about Lewis' innocence.
"We never had a case like this before. I feel we did pretty well with what we had to work with."
Williams also stated that cell phone tower head location records were collected for Mr. Lewis with all reading in the Dallas metropolitan area, however he noted that was a considerable amount of time that his phone went dark.
When questioned about the body temperature of the deceased, Williams stated that when he held Aiyden before the rope was cut that he "felt cold."
The STATE calls Ranger Brandon Bess
Ranger Bess said he had been a Ranger for 23 days at the time of the murder. When first arrived on scene did a walk-around and noticed water outside the house. Enough water had gone through the house that it was leaking out the back of the house. When entering hallway saw a string from handle that went over the door to the other side.
"I truly didn't understand the situation before then, but once I saw it for myself I understood the brutality of the situation. The door felt heavy and I could feel something bumping up against the door.
Called Montgomery County Crime Scene to help process the scene and collect forensic evidence that went on 2 days after.
When going through house he noticed that master bedroom appeared to be disheveled and that things had been tossed. It looks as if someone was looking for something, but found at least one firearm and envelope of cash that were easy to find. If it was a burglary those items would have been gone. So I knew it was fake and a cover-up of some sort.
Shanta
I initially thought she had been shot. However given all blood splatter pattern showed that she was bludgeon be some sort of instrument. Where she was laying and the blood patter we believe she was standing at the sink doing dishes when she was first struck from behind.
"These murders seemed very personal."
Bess seaid he left the scene around midnight and went to SO for a planning session with at least 25 other law enforcement officials.
Bess said he was with Det. Williams at the autopsy and afterwards went to Arlington to meet with Lewis. Up until noon the day after he had not seen Lewis.
"If anything happened to any of my children I wouldn't leave their side and I would want answers there immediately."
When we went to Dallas we were still trying to figure out what went on, we basically had nothing to go on by noon the next day.
They chased every lead including if it was an inmate seeking retribution on the family. They also interviewed all the people that Lewis said he saw on July 24 and his timeline "seemed to match what the others said."
"I was suspicious, I didn't want to think a father could do that to his child."
We visited all the women and Lewis requested that we not tell the girls about the others and that he even lived in the Dallas area.
Bess also testified that he witnessed Lewis' interview in Sept., including the part with Det. Williams. He then immediately made contact with Lewis' fiancee Sharon about Robert Mass.
Other officers went to talk to Christina Butler again the the investigation took a change has she revealed that she had Lewis' green SUV and Lewis had her black car. In every interview Lewis has told investigators that he was driving his green SUV that day.
Bess also said that phone records indicate a 5 hour, 13 minute, 28 second window to where Lewis did not have his phone turned on.
"His interviews has inconsistencies, but never changed with what car he was driving. He never told us he was driving Butlers car.
Security footage from near Veronica Sanders house showed him driving that car.
COURT RECESES FOR EVENING
The STATE recalls Brandon Bess - Texas Ranger
Bess testified that Lewis provided several statements with several variations in his statement. He was unaccounted from 7:30 a.m. - 1 p.m. with no witnesses. Timestamp on a nearby surveillance video at Veronica Sanders house on Red Raider Ln. in Dallas at 12:43 p.m. Previous testimony revealed that Shanta Crawford was alive at 10:16 a.m. According to present day Google Maps it is 175 miles between the two addresses and would take approximately 2:30 to travel.
Bess stated that there was a potential missing basket of clothing, but never heard or found any evidence of a cleanup attempt. However, the water in this situation "completely changed the scenario." He believed that the deaths would not have taken very long to complete. He also stated that police searched the Crawford home for any and everything, but was not specific for drugs.
The defense presented a document from the district clerk's office that was a complaint filed from Shanta in 2000 against ex-husband Donald Jenkins. "It stated that Mr. Jenkins was shouting in a threatening manner." Jenkins was interviewed by Sheriff McCrae and Mr. Billingsley, no report nor audio was taken.
Bess also testified that a captain with the Texas Department of Criminal Justice helped investigate all leads to threats from an inmates.
In cross-examination from the prosecution Bess stated confirmed that he believed every piece of evidence and lead was tracked down and that if Sheriff McCrae and Billingsley had found any evidence against Jenkins it would have been deeply investigated.
"In five years of being a Ranger this is the most extensive small-town investigation that I have been involved in."
Bees told jurors that Lewis was never honest, never told him that he was driving a different car and never gave a full account of his day.
The STATE calls Det. Tom Bean
Bean is in the CID division of the Walker County Sheriff's Office. He testified that everyone in CID was assigned to this case.
When he arrived on scene he noticed a crack in the door frame to the home and all other doors were locked. There was water running from the top of the counter onto the floor. He testified that Shanta was on her back with blood all around her and foam in her mouth. He also said that blood was on the walls, ceiling and countertop.
When he entered the bathroom he heard the "most definitive thump I had ever heard in my life." Bean stated that he was the detective to cut the rope that was hanging Aiyden
Bean's investigative duties included verifying the alibi for Robert Crawford, verified the final known contact between Shanta Crawford and Gordon, collected video from gas stations, assisted in canvasing Hwy. 30 and M Williams Rd and interviewed people at prison units.
He stated during his interviews with Lewis' co-workers and inmates that hardly anyone knew about Aiyden's existence.
Talked about another girlfriend of Lewis, who was married.
Interviewed Justin Sanders who described his encounter with Lewis. He also impounded the Chevy Impala that belonged to Butler that Lewis was driving on July 24.
The STATE calls Casey Chitwood
Chitwood is currently a deputy constable in Walker County, but previously served for 23 years with WSCO. At the time of the homicide he was the sergeant over the criminal investigative unit.
Chitwood was third on scene. He verified that the house was flooded, but nothing else appeared out of order. When asked about Shanta… "I could tell that there had been some sort of massive trauma."
He went to the bathroom and Sgt. Ringo refused to go back in with him. He pushed open the door and heard a thud and peaked around. "It took me a minute to get my bearings… I couldn't believe what I was seeing."
He then went on to clear the house.
"AS many scenes that I have seen in all my years, I have never worked a case like this. I have never seen anything like that."
As other officers arrived to process the scene, Chitwood canvassed the neighborhood to look for leads.
He said tha the learned that Tiffany Crawford sent lewis a text at 6:36 p.m. and received a voicemail soon after 10 p.m.
He also discussed an interview he had with Christina Butler at Hutchins State Jail and verified that Lewis had her car all day on July 24, 2013. Chitwood had the car towed and brought back to Walker County.
He also testified that he was instructed to pick up Christian Winfrey, who was known to not like police officers. Winfrey gave officers a description similar to Butler's car that he saw at the Crawford residence on the day of the double-homicide.
Introduced Pam Burrell, who was another girlfriend of Lewis in Dallas. She would not cooperate with law enforcement.
Chitwood also testified about receiving security video from the FBI that came from a house near Veronica Sanders' home in Dallas. He testified that he order a re-enactment of Winfrey's claims that he saw the car in question at the Crawford home and it was revealed that the car could be clearly seen.
The STATE calls Eddie Lawson
Lawson is currently an investigator with the Inspector General's office, but in 2013 was a patrol sergeant with WSCO. He did not go the the scene, but processed the 911 tape and inspected all the phones in the investigation.
He also testified that he instructed Tiffany Crawford to notify Lewis of the death. He didn't answer the call, so Tiffany sent a text.
He also testified that he received the surveillance video from a neighboring house to Sanders. In the video (that was played for jurors), Lewis appeared to arrive on scene at 12:43 p.m. in a car that looked like the car owned by Butler. He remained in the car for nearly eight minutes with the doors to the vehicle opening and shutting multiple times. When leaving the car he appeared to be carrying something and after being in the house for about 20 minutes he would go back to the car in different clothes. He went back-and-forth multiple times and left Sanders' house at 2:46 p.m.
COURT BREAKS UNTIL MONDAY AT 9 A.M.
The STATE calls Sgt. John Davila
Sgt. Davila is in charge of the narcotics division with WCSO, but had multiple duties in the Lewis investigation.
He testified that he picked up the bathroom door from the crime scene (door Aiyden Lewis was found hanging from), interviewed multiple possible suspects, drafted search warrants for phone records from suspects' phones.
When asked about what he was looking for in phone records, "We are looking for gaps in time or anything unusual. Any gaps that would preclude us from knowing where he was."
The final tower hit was at 7:44 a.m. in the Hutchins area (south of Dallas) and the next one was at 12:57 p.m. on the western side of the Dallas, near Red Raider Ln. (near home of Veronica Sanders).
Davila testified that there was a similar experience on June 18, when Lewis unexpectedly showed up at the Crawford's home. There were no other long gaps in his phone records from June 1 to Aug. 1. Davila stated that Lewis was a constant phone user with lots of text and multimedia messages.
Davila also stated that he inventoried Lewis' vehicle that he drove to Walker County prior to his arrest. Inside he found a 9mm handgun with two magazines and many loose bullets, a black LG phone, latex gloves and a brown bag with 20-30 condoms inside. He also stated that he noticed black work boats, a baseball cap and weightlifting gloves, but those were not confiscated.
Davila also testified that on Aug. 16 he assisted in executing a search warrant at the home of Veronica Sanders on Red Raider Ln. in Dallas.
The STATE calls Sgt. Chris Buck
Sgt. Buck was a crime scene investigator and property technician with WCSO. His duty is to collect all of the potential evidence from the crime scene.
He testified that once he entered the house it was obvious that Shanta died from blunt-force trauma.
Buck was responsible for photographing the crime scene. He took hundreds of pictures, but only two of Aiyden. "It wasn't a place I wanted to be at the time."
He testified that he took swabs from multiple objects throughout the house for fingerprints and DNA evidence. The prosecution presented multiple objects to enter into evidence, which included the clothing that both the victims were wearing, blankets and towels from the house, a cell phone, an iPod and multiple other items.
Buck told the jurors that Montgomery County authorities also assisted in processing evidence from the crime scene. When questioned about if body temperature of the victims were taken he stated that there he has never done that or never seen anyone do that.
The STATE calls Mark Wright
Wright works with the crime scene investigations division at the Montgomery County Sheriff's Office. His specialty is with latent print examining. "We are fortunate in Montgomery County to have a high-quality lab, so we offer those services to smaller surrounding counties.
He was responsible for processing the bathroom door of the Crawford residence. He testified that he found a small palmprint on the inside of the door, as well as three black hairs and DNA from sweat residue on the outside of the door. The sweat residue was found at eye level . He stated that he wasn't able to fully identify any of the prints, but suspected the small palmprint to be Aiyden.
When questioned by the defense he said his office takes the external body temperature of a deceased body and will mark the temperature of a room.
The STATE calls Celestina Rossi
Rossi is the senior crime scene investigator in Montgomery County. She is also a bloodstain pattern analyst and an expert in crime scene reconstruction.
She testified that she was contacted about the case the morning after. She visited the scene and upon entering the residence noticed splatter stains on the cabinets, curtains and the sink. "In order to create small droplets you have to have a significant force. The greater the force the smaller the droplets.
She testified that she believed Shanta Faye was struck with something sharp that had about an 11 mm gap, probably the claw side of a hammer.
COURT RECESSED FOR THE DAY
The STATE recalls Celestina Ross
Ross testified that based on blood spatter there were two areas where Shanta Faye Crawford was in, around the sink and cabinets area and on the floor. She stated that water in the home had receded when she arrived.
Ross told the jurors that she used LCB chemical, which stains a protein in blood and turns latent blood purple making it detectable by the human eye. She found multiple strace blood patterns one of which had the shape of a roofing hammer on its side and another as the ball of the hammer.
"Based on pattern studies I concluded that Mrs. Crawford was struck with a hit in the back and then once again as she was bent over the sink." There was layer splatter on the ceiling from when the hammer came back.
"The offender would have droplets of blood on them, but not covered in blood."
Ross also told the jurors that she was able to develop some shoe impressions that didn't appear to match any shoes from people on scene, which was "surprising with water on the floor." She believed that the water came after the bloody impressions were made on the floor.
Ross also testified that she was in charge of processing the rope that Aiyden was found hanging from. There were two different swabs and a single dark-colored hair found on the rope. She also testified that there was a noticeable rope burn at the top of the bathroom door. It was also stated that Aiyden had no injuries and there was no sign of force towards him.
In defense questioning Ross stated that there was fingerprint dust in the bathroom and kitchen, but to her understanding there were no identifiable prints. She was there to assist with blood stain pattern analysis in the house and 90 percent of the time that was in the kitchen.
The STATE calls Charlie Perkins
Perkins was the lieutenant over CID for WCSO at the time of the murders. His job was to supervise the work of the detectives. He told the jurors that he did a lot of interviews associated with the case, including individuals on M. Williams Rd. and neighboring streets.
One of his interviews was with Anne Waldrum, a women who stated that Shanta Faye Crawford had called her while she was working at the TDCJ Walls Unit between 11 a.m. and 1 p.m. on the day of the murders. However, call logs at the prison show no record of the call. He testified that to his knowledge TDCJ logs all incoming and outgoing calls into their units.
The STATE calls Christian Winfrey
Winfrey testified that he was a passenger in a car driving down M. Williams Rd. between 11:30-11:45 a.m. on July 24, 2013. He testified that he noticed an odd car parked in front of the Crawford's house.
"I thought they got a new car." He testified that the black sedan car was parked crossways on the road and had red Texas Tech stickers on the back, which matches a description of a girlfriends car that Lewis was known to have been driving that day.
After defense questioned him on an early interview with a Texas Ranger it was revealed that Winfrey originally though it was a coupe. However, in court he confirmed it to be a sedan that matched photos of the vehicle in question.