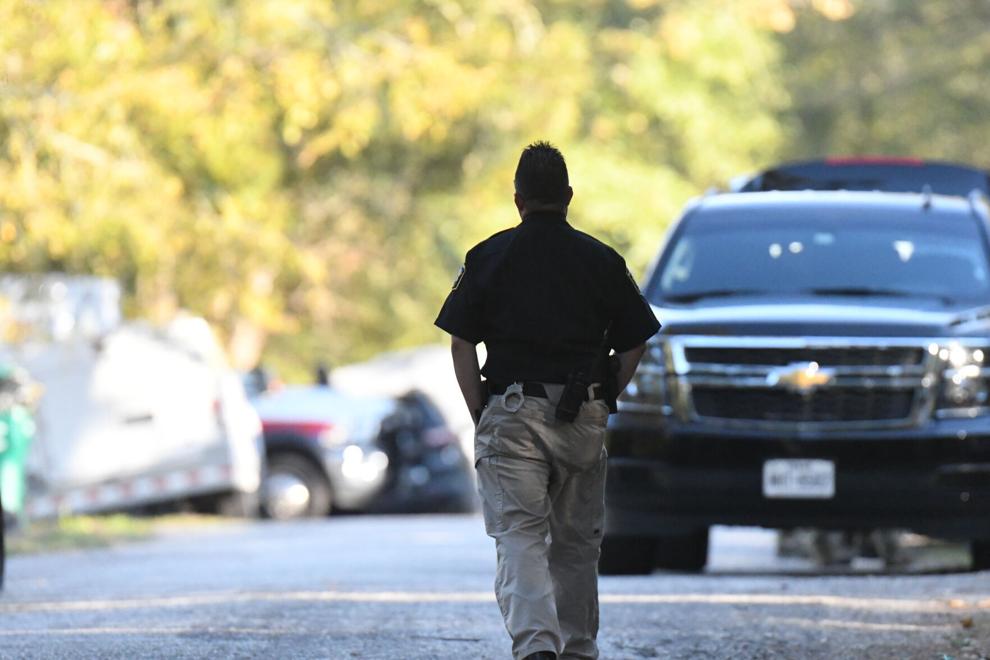 NEW WAVERLY — A hostage situation ended peacefully early Monday evening, after a near 10-hour negotiation. 
Authorities were dispatched Monday morning at 7:24am to the Emerald Wood Subdivision in New Waverly on a disturbance and shots fired call. Upon arrival, deputies discovered that suspect; 38-year-old Mark Joseph Mathison arrived at the home of his estranged wife and began arguing with her family members.
During the argument, Mathison shot an elderly female in the shoulder area with a shotgun. He then struck the second female with the stock of the gun. Police say that Mathison then forced the female, his two stepchildren and the mother of the children into the home where he held them hostage.
Walker County Sheriff's deputies and DPS troopers were able to rescue the wounded elderly female from the front yard of the residence and get her medical help. Deputies began negotiation with Mathison and successfully gained the release of the children and the assaulted female out of the home. The two female victims are at Conroe Regional Hospital in stable condition receiving treatment on their injuries.
Due to the lengthy standoff, as Mathison continued to hold his estranged wife hostage for several more hours, Walker County Sheriff's Office contacted neighboring agencies for assistance. Negotiations continued throughout the day until Mathison allowed the release of the hostage just prior to 5 p.m. At 5:13 p.m, hostage negotiators successfully convinced Mathison to surrender peacefully without further incident.
Mathison is currently being held at the Walker County Jail and awaiting bond on the listed charges; four counts of aggravated kidnapping, four counts of aggravated assault with a deadly weapon, two counts of injury to a child, burglary of a habitation with intent of other felony, arson with intent to damage a habitat, tampering with a witness and a warrant out of Montgomery County for sexual abuse of a child continuous with a victim under 14 years-of-age. 
Walker County Sheriff Clint McRae would like to thank Montgomery County Sheriff's Office SWAT and Crisis Negotiation Team, Harris County Sheriff's Office, Texas Department of Public Safety, Huntsville Police Department SWAT, Walker County Constable's Office, and local fire and EMS for coming together to peacefully resolve what could have been a deadly situation.