A Huntsville man is behind bars after police say he caused a head on collision, which closed down 11th Street for hours Tuesday morning in Huntsville.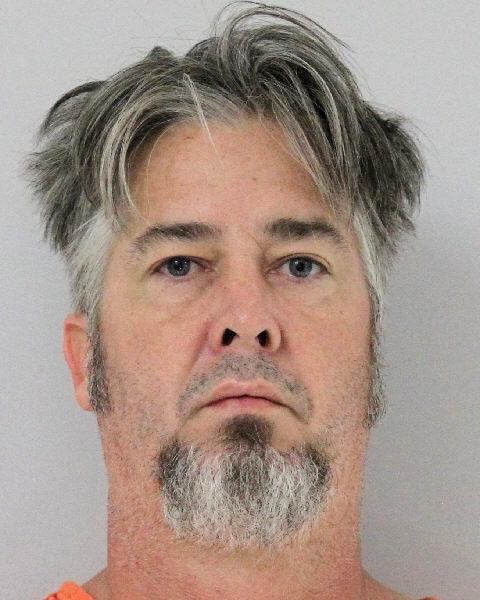 Huntsville police were called to the H-E-B parking lot, located in the 1400 block of 11th Street around 8 a.m., after witnesses reported a suspicious person hitting vehicles with his hands. After officers arrived, police say the man – identified as Jason Jensen, 45, of Huntsville – fled the scene in his Toyota Tundra, intentionally hitting a driver in a Mercury Sedan near Normal Park Drive.
The victim was transported by helicopter to a Houston hospital, but is expected to survive.
While officers approached Jensen's vehicle to check on his welfare, police say he exited with a knife in his hand and approached officers, before dropping it. Police say Jensen said he had used methamphetamine that morning, but then said he had been smoking a THC vape pen, which officers found in the vehicle.
"This was a very scary situation and thankfully no one was killed," HPD Lt. Jim Barnes said. "I would like to thank the University police for their help controlling traffic and clearing the large amount of debris from the crash."
Jensen was arrested and charged with aggravated assault with a deadly weapon, intoxication assault, aggravated assault of a public servant, evading arrest and possession of a controlled substance. He is currently being held in the Walker County jail on $190,000 in bonds.