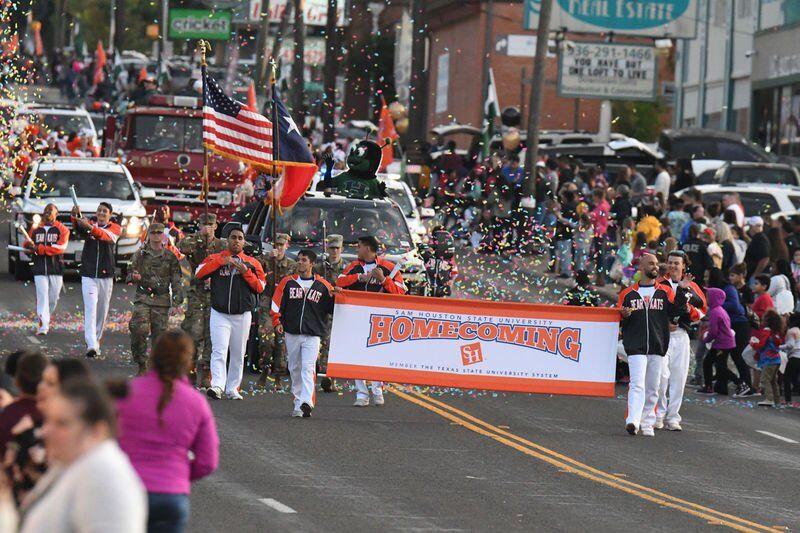 HUNTSVILLE — Grab your orange and head to Downtown Huntsville for the 2021 Sam Houston State Homecoming Parade. 
The parade starts after 6:15 p.m. but be sure to take note of the road closures to make your travel smooth.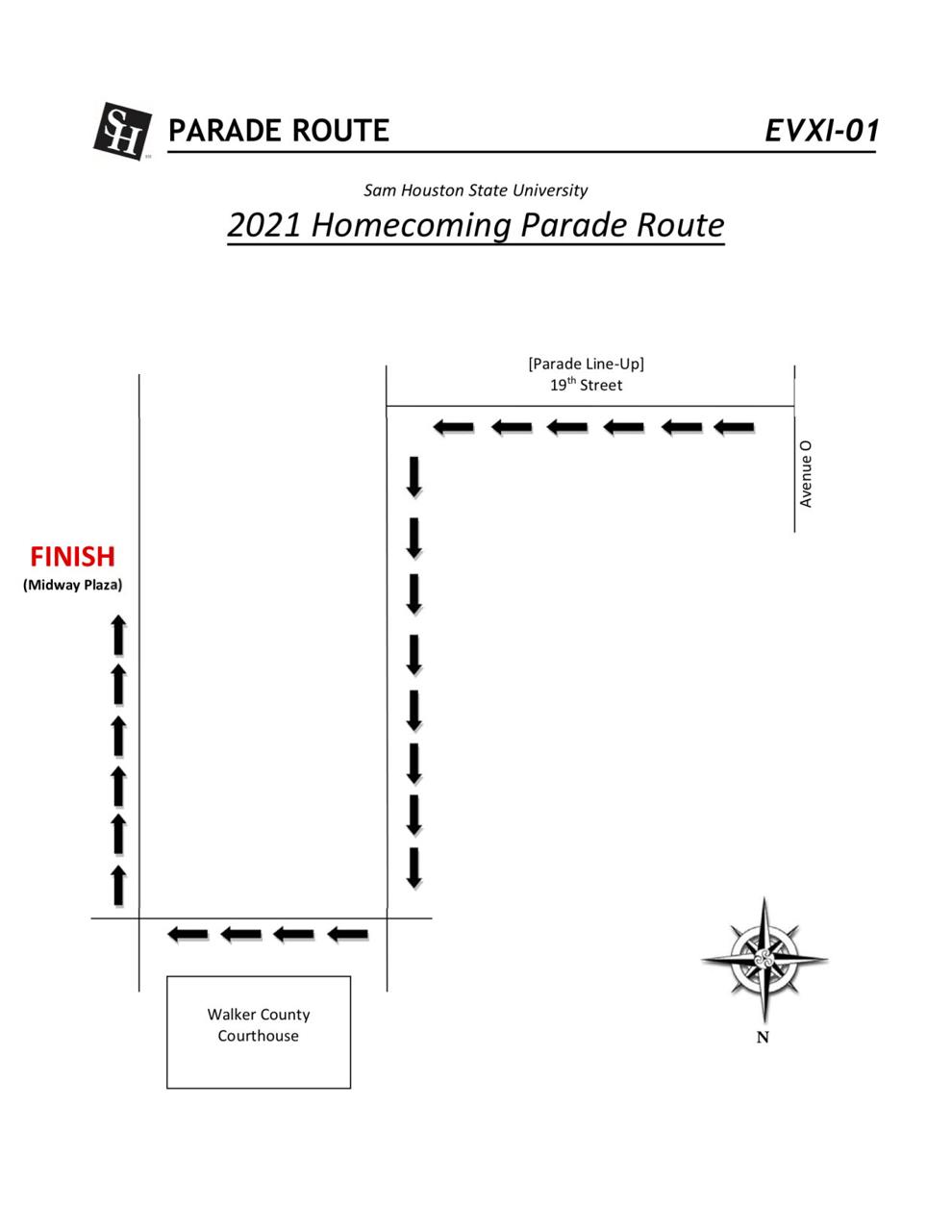 The parade will follow the traditional SHSU route, and begin at Joseph Pritchett Field near the intersection of Avenue O and 19th Street. The parade will continue down Sam Houston Avenue and turn along 12th Street at the Walker County Courthouse. It will turn once more along University Avenue and end at Midway Plaza.
The theme for Homecoming this year is SHSU: I Love the 80's.
All roads along the route will be closed during the parade.
For a full list of scheduled events, visit SHSU Homecoming 2021's website at www.shsu.edu/homecoming.