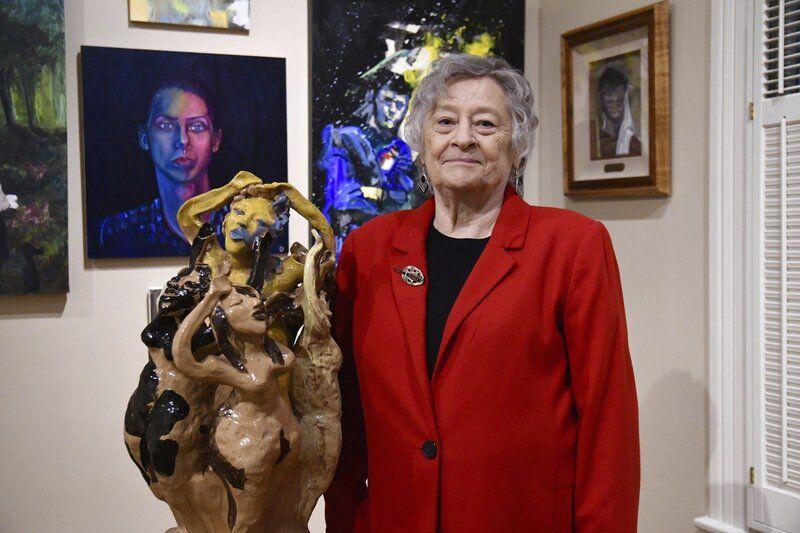 HUNTSVILLE — Discover the hidden talents of the community at the Wynne Home Arts & Visitor Center Area Artists Exhibition, opening today in the Brown-Wynne Gallery room.
The Wynne Home Arts & Visitor Center holds its Area Artists Exhibition every two years, as a special event featuring the unique works of both professional and amateur artists in the community.
"I don't think people realize how many amazing artists we have in Huntsville and Walker County," said Sarah Faulkner, cultural services manager at the Wynne Home Arts & Visitors Center.
40 local artists submitted their works for the 2021 show, including retired art and dance teacher Molly Campbell, who previously taught at Sam Houston State University, Huntsville ISD, Windham School District, the Goree Unit and the Huntsville Unit. Most recently, she can be found teaching workshops at the Wynne Home in her retirement.
Campbell has entered a past work of hers, which she created to be a sculpture in her garden, until it won best in show at a Sam Houston State University national art show. Now, her piece has found its rightful place again in a gallery setting for the community to enjoy.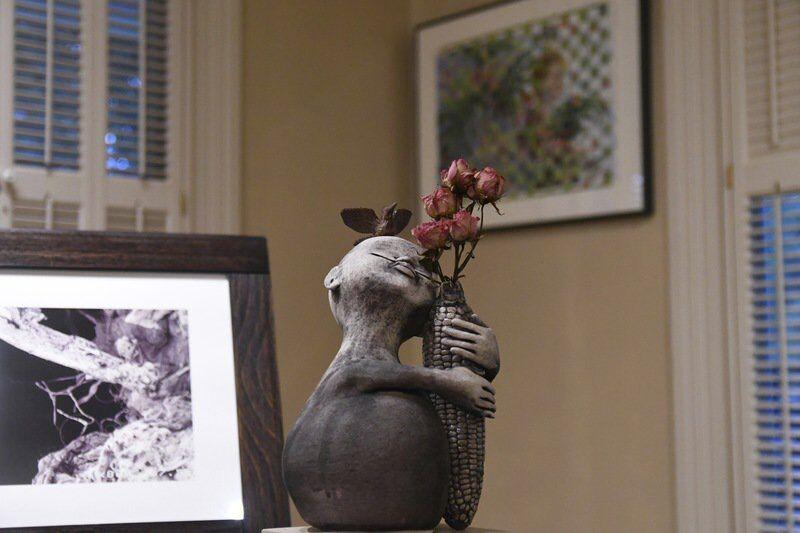 Female, Woman, Goddess is a ceramic sculpture features female figures of all different sizes and colors circled together and reaching upwards.
"The bigger one in the center, I think of maybe as more of a goddess," Campbell added.
A colorful mix of landscapes, still life, portraiture and abstract pieces fill out the remainder of the gallery.
"It's such a wide variety of different types of art and different subjects, there's so much variety and creativity, it's absolutely amazing," Faulkner said. "That's the thing that I love about art, is there's something for everyone and I think everyone who comes will find pieces that they like in this show."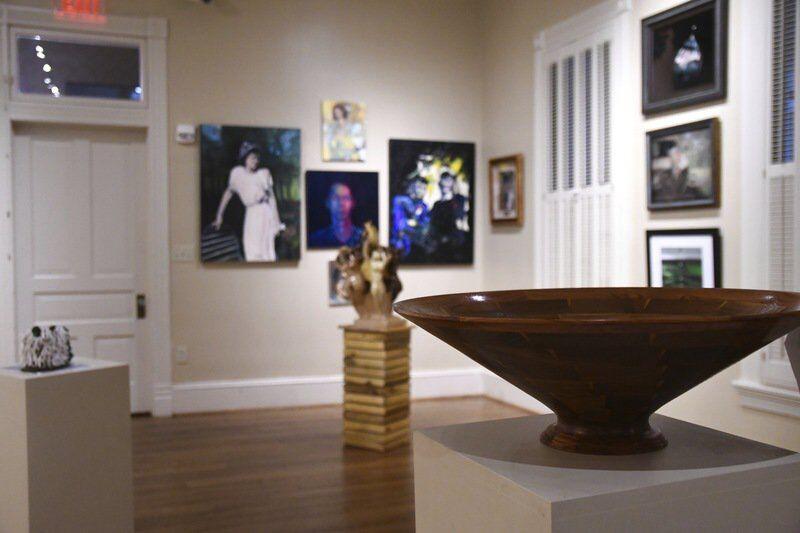 Faulkner notes that some of the pieces will be for sale at the artist's discretion, though Campbell doesn't plan on letting go of her award-winning sculpture.
"Some of these artists, it's something that they might have painted 10 years ago and they just want to show it for people to see, but it means a lot to them personally, so they don't want to sell," Faulkner said.
The Wynne Home Arts & Visitors Center Area Artists Exhibition debuts today, with its opening reception taking place from 4 to 6 p.m. The exhibit will remain available to the public through January 7.
The next Area Artists Exhibition will take place in 2023. However, the Wynne Home is planning to host a kids-only area artists exhibit next year, after an expressed interest from Huntsville's youth.
The Wynne Home Arts & Visitors Center is located at 1428 11th Street in Huntsville.