Trey Wharton spoke about a team concept before a packed house at the Lowman Student Center on Friday, relating lessons on the field to how a community can flourish.
"The team concept is ingrained in our DNA," Wharton said. "My viewpoint is that the chamber is the captain of our communities team … it is the main coordinator of community events, business seminars and networking opportunities. If we work with one another not only does our business flourish, but so does our community."
Wharton, owner of Wharton Insurance Network, will be the new chairman of the board for the Huntsville/Walker County Chamber of Commerce in 2019. He spoke to city and county business and industry leaders at the chamber's annual gala, where members thanked outgoing chairman Scott Francis and honored other pillars of the community.
"Following in the footsteps of people who helped this community grow is really inspiring," Wharton added. "Huntsville is not a small town any longer, but still has that small town feel ...that's what makes this place special. There is simply no reason we cannot support one another, which will help our community drive into the future."
IN PHOTOS: Chamber of Commerce Gala
The outgoing chairman, Francis, was thankful for the progress the chamber had made over his term.
"This is an amazing chamber and Trey is going to do a great job in 2019," Francis said. "I am looking forward to where Huntsville and Walker County goes, over the next few years."
Francis also introduced the new President and CEO of the Chamber of Commerce James O'Callaghan to the crowd, as he handed over the gavel to Wharton.
"I want to thank everybody for the warm welcome and trust," O'Callaghan said to the group. "The reason I came to Huntsville is because of the people in this organization."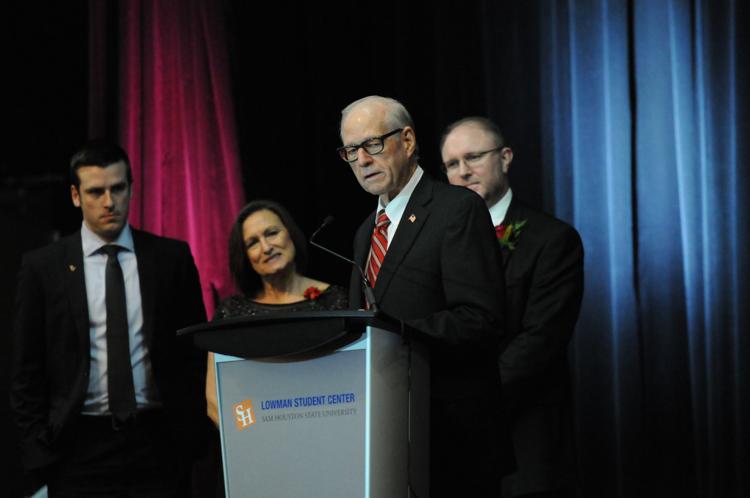 The chamber also recognized multiple people and organizations for their contributions to Huntsville and Walker County. They recognized Joe Smith as the recipient of the Edwin G. Sandhop Spirit of Huntsville award as he has "worked diligently promoting the community."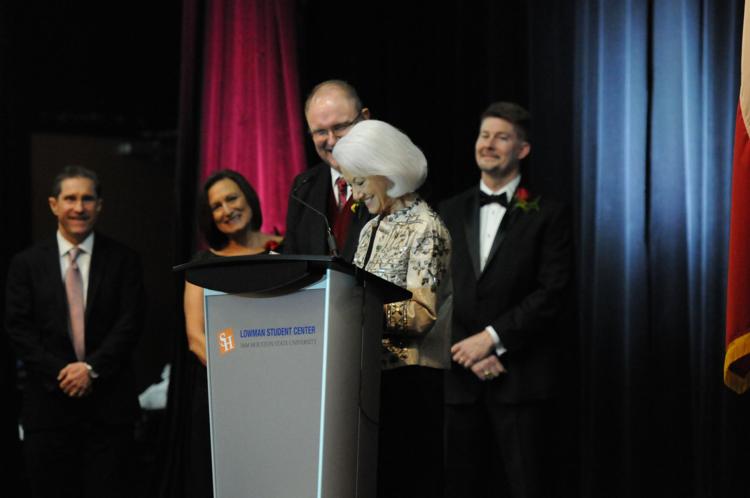 Dr. Genevieve Brown was also awarded as with the Mance Park Lifetime Achievement Award for her work in education and "devotion to the community."
Other award recipients were:
• Director of the Year — Dale Underwood
• Community Service Award individual — Clint McLaren
• Community Service Award organization — Northside Baptist Church
• Key member — Caroline Creek
• Warm Welcome Award — Daiquiri Beebe
• Outstanding Service — Karen Denman and Tammie Nokes
• Ambassador of the year — Chase Waldrup
• Small Business — Barbwire Barbie Boutique