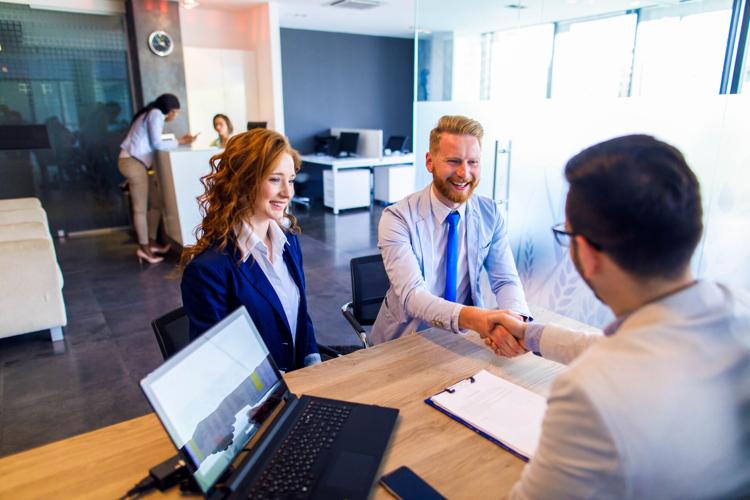 Unemployment claims among Walker County residents surged to nearly 2,000 in September, as the coronavirus pandemic kept up its continuing damage to the local economy. 
County employers removed 456 jobs, while the civilian labor force also saw a decrease of 132 people, the Texas Workforce Commission reported Friday. This led to the unemployment rate jumping to 8.1%, down from the 6.7% that was reported in August.
Statewide, the unemployment rate rose to 8.3% in September, after dipping from the high of 13.5%in April when the peak of COVID-19 impacts occurred. The increase was due to the civilian labor force shrinking as the number of individuals actively looking for work contracted, while the unemployed rose.
However, not all was lost in the report, as Texas employers added 40,700 jobs despite the increase in individuals exiting the labor force, which also includes the self-employed. This marks the fifth consecutive month of job growth since measures taken to control the spread of coronavirus began. The monthly job increase exceeded September 2019, when 12,800 jobs were added.
"Despite the increase in the overall unemployment rate, Texas had a net gain in jobs for September," said TWC Chairman Bryan Daniel. "TWC continues to implement tools to spur additional job growth as a critical part of our efforts to grow the state's economy."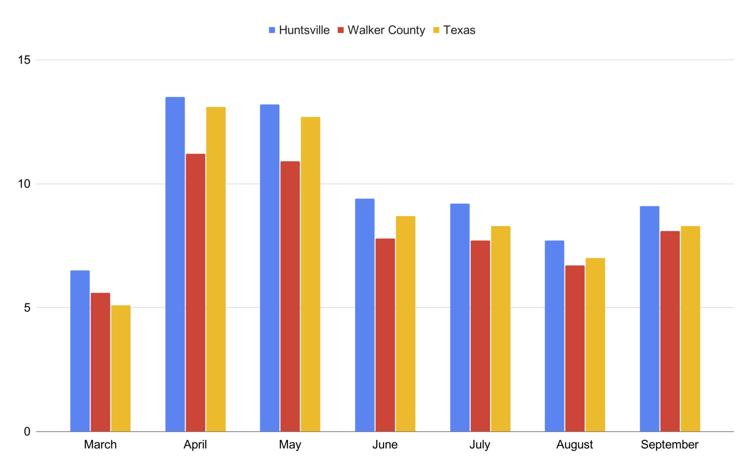 In September, the leisure and hospitality sector added 23,600 jobs, government added 5,400 jobs and professional and business services added 4,000 jobs.
"TWC is committed to engaging with all Texas employers across the state to create and expand opportunities for all," said TWC Commissioner Aaron Demerson," said TWC Commissioner Representing Employers Aaron Demerson. "Through my office, we remain dedicated to being the number one employment law resource for our Texas employers."
Within the city of Huntsville, the unemployment rate jumped to 9.1%, with slight decreases in the civilian labor force and employment.
The Amarillo region recorded September's lowest unemployment rate among Texas metros with a not seasonally adjusted rate of 5.1%, followed by the Bryan-College Station region with the second lowest rate of 5.5%.