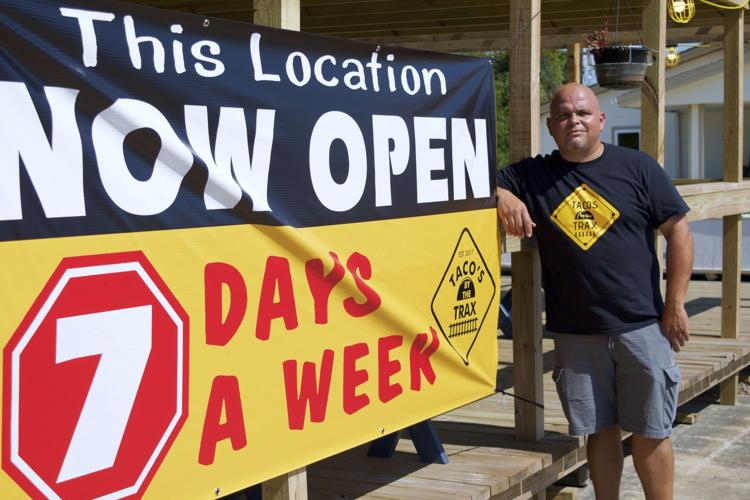 After spending a life-time in the restaurant business, Tacos by the TRAX owner David McKendree has finally found his stride in micro food businesses and has his mind set on rapid expansion through the area.
"I used to have a dream of having 100 restaurants, now I don't want to have even one restaurant anymore," McKendree said.
His dream of owning 100 restaurants has now turned into one of owning 1,000 micro food businesses following the success of Taco by the TRAX's first location in Trinity, which opened in 2017. Tacos by the TRAX has since expanded to Riverside, with plans of adding a third location in Huntsville within the next year or so.
While dining rooms and businesses were shutting down for quarantine measures, business for Tacos by the TRAX skyrocketed through the spring, likely due to their take-out only structure.
With less costs, liability and employees needed, Taco by the TRAX's small, mobile structures have taken off, especially in the time of the coronavirus when take-out has been vital to keeping businesses alive.
"We weren't able to quarantine, we worked," McKendree said. "We do more volume in these little boxes than what I did in the restaurant business."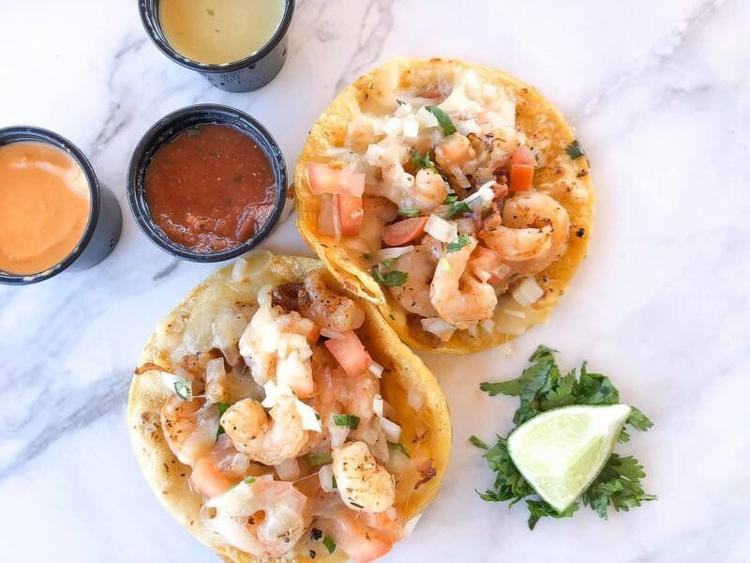 McKendree's grandparents first opened a restaurant in Crockett in 1984 where he and his mother spent their time learning the trade. His family later expanded to own a slew of restaurants across Trinity, Crockett, Groveton and Huntsville. Watching their businesses struggle and seeing the hassle of the work, McKendree decided that it was not the future for him, however, life had other plans. Following a life altering wreck, McKendree found himself moving back to his roots in the food industry, but this time, he was doing it differently.
Reflecting on the 2008 recession, McKendree noticed that higher-end restaurants were not doing well and that smaller operations were beginning to rise in success. If he was to open another food business, McKendree knew that smaller would be the way to go in case of another recession or, perhaps, a pandemic.
The mobile buildings at both locations are just big enough for a small kitchen and take-out window overlooking a deck with picnic tables. It's certainly a shift from the restaurants he grew up in, however, the food has stayed close to the same.
Taco by the TRAX's recipes have been passed down from his grandmother and mother, alterations on McKendree's part to make them healthier and, for some dishes, vegetarian friendly.
"I'm not a very good cook, but I know what it's supposed to taste like, and I stay after (the kitchen crew)," McKendree said, adding that he keeps them striving for perfection.
While the Tacos by the TRAX may be known for its taco plates, Mexican staples such as fajitas, quesadillas, nachos, burritos, enchiladas and an all day breakfast menu can also be found on the menu.
Tacos by the TRAX in Riverside is open daily from 6 a.m. to 9 p.m. at 3794 S Hwy. 19. The Trinity location is open Monday through Saturday from 6 a.m. to 9 p.m. at 200 E. Caroline Street.