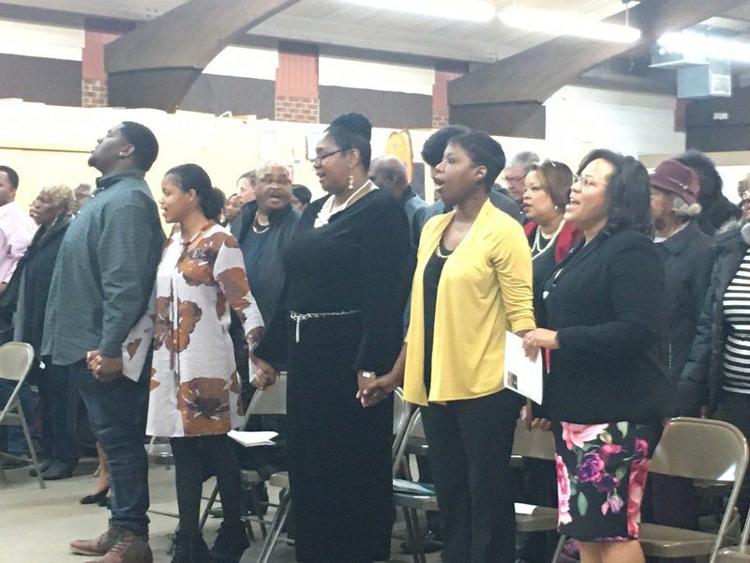 The Rev. Martin Luther King Jr. preached of coming together in solidarity with your fellow community members, having faith in one another and serving those around you in need throughout his 39 years of life.
Dr. King's message about the powerful impact that coming together and serving others has on the greater community resonated inside the MLK Recreation Center on Monday afternoon during the annual MLK Day Celebration.
The theme of this year's event, titled "Drum Major for Justice," focused on King's powerful message of having faith and serving others, and the unity that he preached.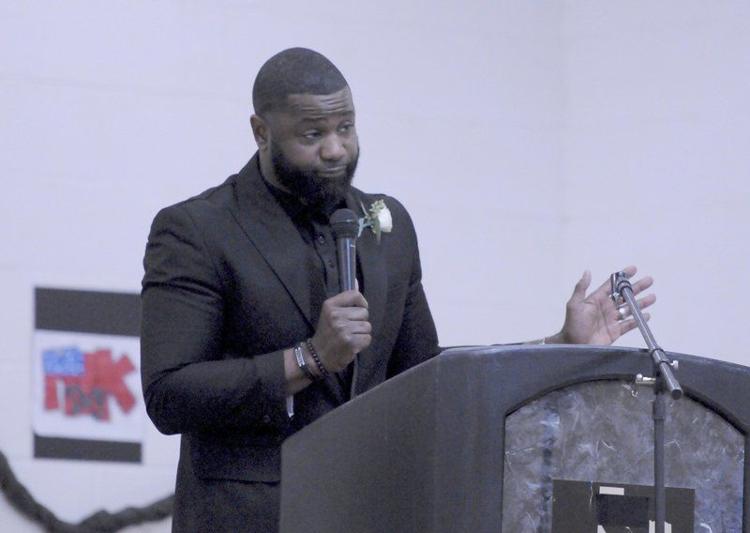 "It was almost 50 years ago when Dr. Martin Luther King preached his final service at Mason Temple in Memphis," said Rev. DeMarcus Howard, pastor at the Greater Zion MBC and commemorative speaker for the event. "He could see the hand of God working in history and that things were changing for the better. He acknowledged the nation's sickness and unwillingness to grapple with the legacy of its racist past. Even with the specter of that breathing on his neck, he honored himself with how far we had come.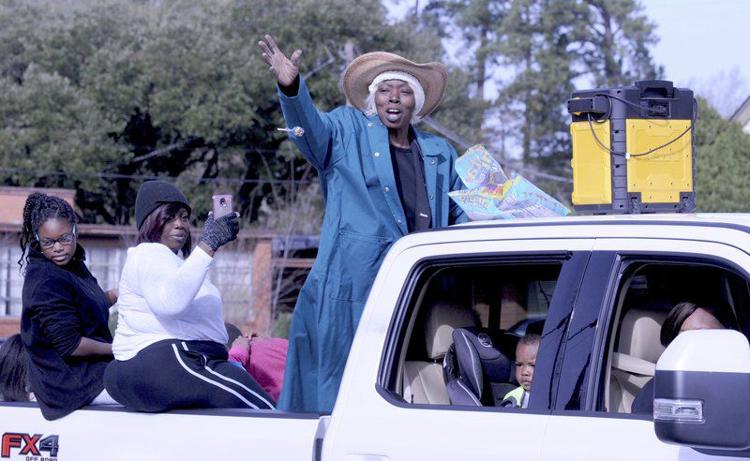 "In spite of all of that, as he stands in the midst of the crowd, Martin Luther King stood and preached that one day this world would change. America, although reluctantly, was moving forward."
"When he got to Memphis he didn't know what would happen the following day," Howard added. "He said, 'I've seen the promised land. I may not get there with you. But I want you to know tonight, that we, as a people, will get to the promised land.'"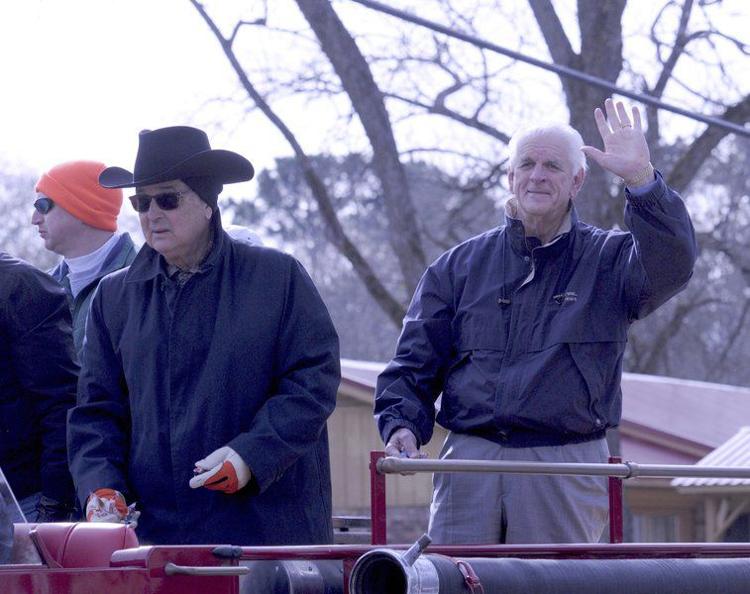 Huntsville Mayor Andy Brauninger talked more about unity within the city of Huntsville.
"This city is full of kind people that day-in-and-day-out do things for others," Brauninger said. "Have we arrived yet … no, but we are a long way down the road."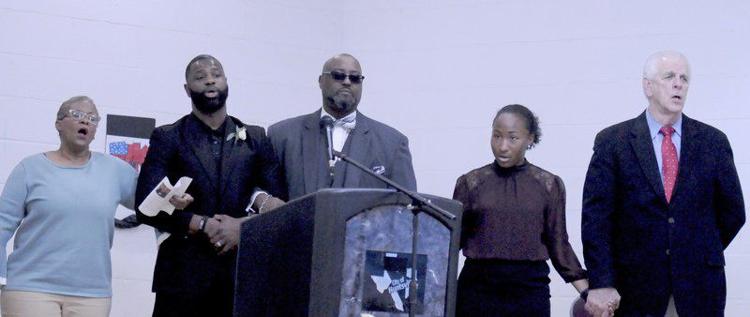 Huntsville ISD assistant superintendent Marcus Forney welcomed those in attendance while discussing the legacy of Dr. King.
"Today is not just about the individual of Dr. Martin Luther King, but it's about a struggle of a people striving for basic human rights in this country," Forney said. "In a speech a few months before his death, Dr. King told his followers not to mention at his funeral that 'I loved my fellow man and on that day tell them that I was a drum major for justice and a drum major for peace.'"
During the event, audience members came together to sing renditions of uplifting songs including "Lift Every Voice and Sing" and "We Shall Overcome," which brought the crowd together hand-in-hand to close out the event.
IN PHOTOS: MLK parade and unity service
MLK Program Committee chair Vanetta Mills said she was happy with the turnout to Monday's event and how everything went overall. She hopes that the message of serving others and the community at large resonates with the younger attendees.
"I think it's very important for all of our young people to understand the message of Dr. King, rather if they lived in that generation or not," Mills said. "I think it's really important that they know we can work together and we can have a great community together. I really want our kids to realize that today is a day that we go out into the community and do something special in his honor."