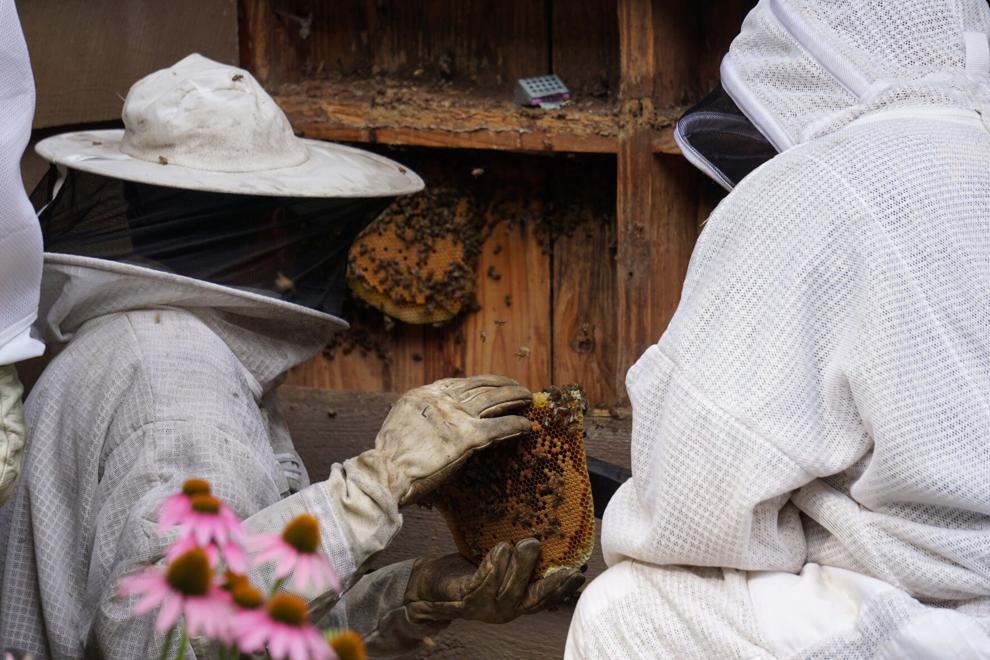 Raven Lodge in the Huntsville State Park was abuzz with the swarm of bees that decided to try and call the historic building home. 
Their current location in Raven Lodge is a popular place for park visitors and is not suited for housing bees safely. This makes their move to Livingston State Park essential, because here they can live freely in the bee observation area that also helps visitors learn about bees and their significance to nature.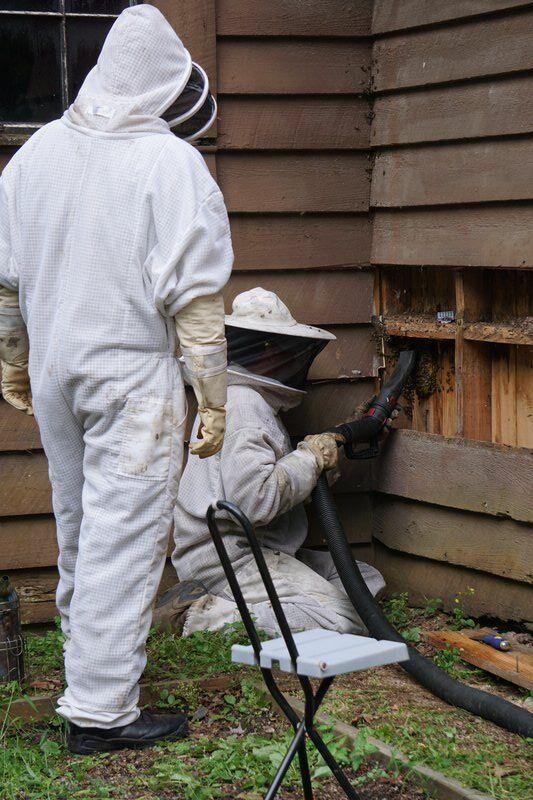 Park Superintendent, Kody Waters worked with the Walker County Beekeepers' Association to help the pollinators relocate to a safe area Wednesday morning. The organization is made up of local beekeepers with the knowledge and experience needed to help relocate and tend bees in Walker County.
"The last thing that we want to do is exterminate them, because of the fact that they're pollinators and they're part of the ecosystem that we have," Waters said.
Members Jason Cotton and Larry Fuchs worked with Waters to carefully remove the original siding from the lodge and extract the hive from inside. They then brought pieces of the hive to fellow beekeeper, Candy Kenyon, who then placed them in frames that would go inside the hive.
"I love it when we get to save the girls," Kenyon said as the group began packing away the hive.
IN PHOTOS: Walker County Beekeepers remove hive from state park
Click here for more information about the Walker County Beekeepers Association.