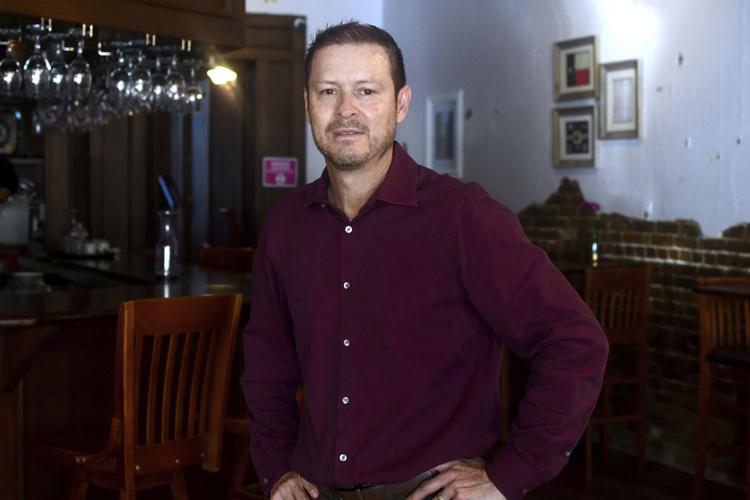 After four years of dreaming and planning, Diego Varela has finally gone out on his own to create an elevated experience in the heart of Huntsville.
With 30 years of experience in the hospitality business in Costa Rica, Varela has taken on the role of owner, manager and chef to Sam's Table Restaurant, located in the old The Patio space on the downtown square.
Named for Texas general Sam Houston, the restaurant embraces the history of Huntsville and looks forward to being apart of its growth, especially when it comes to East Texas wineries.
"For me, everything you make in your town is the best," Sam's Table Restaurant owner Diego Varela said. "We have beautiful wineries here … I don't think people need to drive to the Hill Country, because we have a lot of options here now."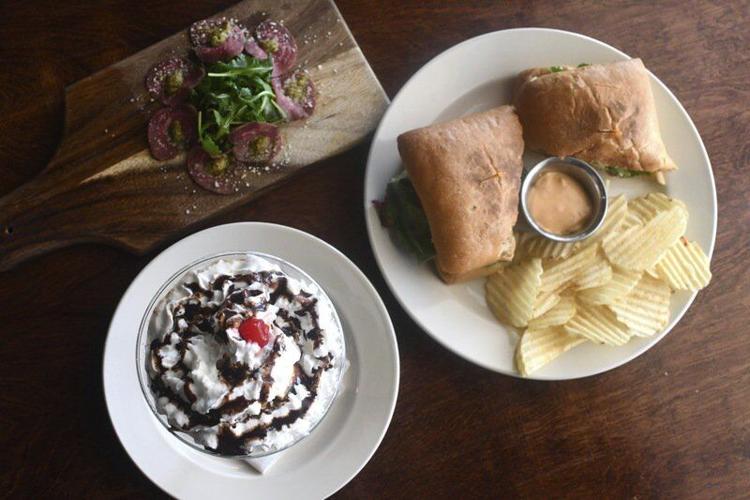 Sam's Table is located at the center of the Sam Houston Wine Trail, featuring local, East Texas wines and beers in their tasting room. While the Hill Country has long been acclaimed for Texas wines and grapes, the Piney Woods of east Texas has earned its own recognition in recent years, drawing tourists looking for a relaxing day trip in the area.
"My idea is when somebody comes to town, they can come in here and have a tasting, and, if they like some of the wine, I'll have information and brochures, everything about it," Varela said.
A generous tapas menu accompanies the tasting room with sophisticated small plates of bruschetta, carpaccio and seafood. A separate restaurant dining area with a standard menu will feature cuisines inspired from Italy, Spain and Varela's home of Costa Rica. Musical stylings from Sam Houston State University students will be featured every Thursday and Friday for Piano Night, and more students are welcome to come forward with interests of playing at the restaurant.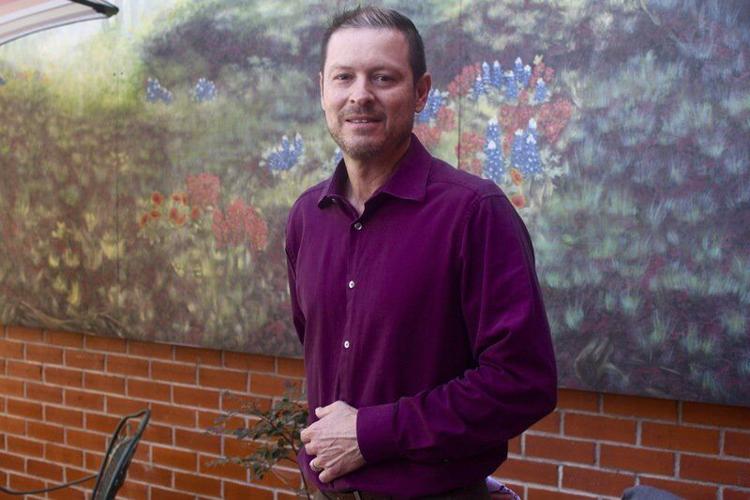 However, like many new restaurants opening through the pandemic, Sam's Table is still awaiting its TABC liquor license approval. Until then, the restaurant is welcoming BYOB.
"I think it's going to be risky (opening during the pandemic), but I think we can offer another hub in town that can be better," Varela said. "I know the time was not the best to invest, but I think we can make something nice for this town. We can deliver nice, beautiful customer service, good presentation food, good quality with a not very expensive price."
Located adjacent to the Walker County Courthouse, Sam's Table is prepared for lunch time rushes Tuesdays through Fridays with ever-changing lunch specials complete with soup, an entree and Costa Rican coffee for $11. The owner himself even guarantees a quick, but quality in-and-out experience.
"We try to cook it to order, because I really love fresh products on the table, but we make the process really fast," Varela said. "We can guarantee that they can sit here and after 45 minutes they are ready to go back to the office."
Sam's Table Restaurant is open Tuesday-Thursday from 11 a.m. to 9 p.m., Friday and Saturday from 11 a.m. to 10 p.m. and Sundays from 11 a.m. to 4 p.m. at 1115 University Avenue in Huntsville.