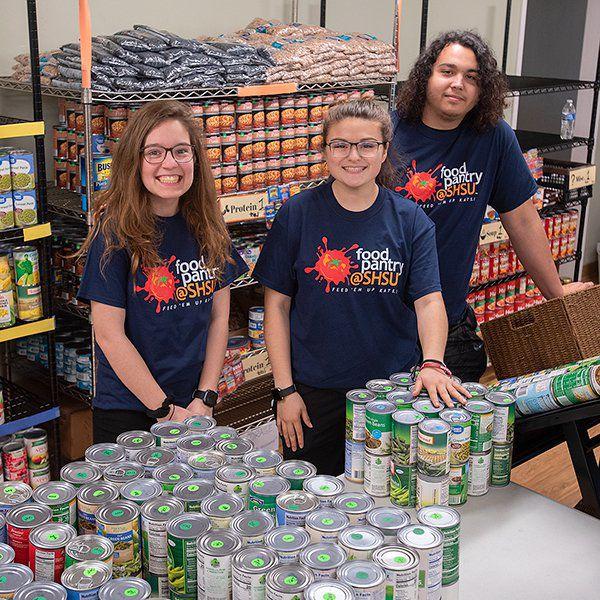 Sam Houston State University opened its doors to a new food pantry on campus benefiting the 50% of students and staff struggling with food insecurity. The new facility is an expansion on an initiative formed by SHSU students six years ago, dedicated to helping their peers.
In 2014, founding student Amber Spell and a small group of classmates including sophomore Alexis Anderson conducted a survey on campus in which 50 percent of respondents indicated to have experienced food insecurity in recent months.
"It was heart breaking because you knew that people were not getting the nutrition that they needed, it was sad to hear stories about not being able to afford meal plans and having to go to sleep hungry sometimes or just barely scraping by … it was definitely heartbreaking and moved us to see that something needed to be done," former Food Pantry advisory board member and volunteer coordinator Alexis Anderson said.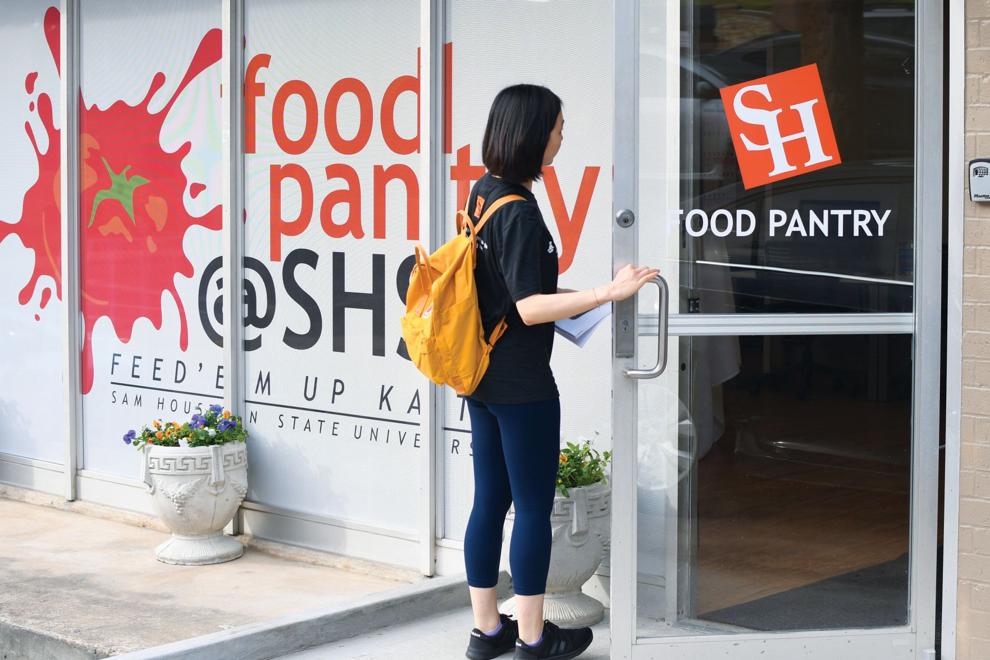 With just a bookcase of food in an old mechanical closet, the Sam Houston State University Food Pantry was started in 2014 and has grown to operate out of its own stand alone building on campus, its grand opening having taken place earlier this week.
"I couldn't imagine it ever being this big starting from a small little closet space," Anderson said. Anderson and several of the original Food Pantry members attended the ribbon cutting ceremony, taking a tour of the new facility based off of their initial efforts six years ago.
Located behind the Katpost on Sam Houston Avenue, the new Food Pantry offers roughly 1,200 square feet of space, a drastic increase from their previous location. The larger facility provides ample room for more than one or two clients to be served at a time, expanding its reach across campus.
"I think having our own building, having the street frontage, having that signage on the window – people are now going to know Sam Houston has a food pantry," Food Pantry advisor Kathleen Gilbert said.
From 2017-2018 the Food Pantry served less than 600 students on campus, out of an estimated 5,000 who at any given time are likely food insecure. Today, the food pantry is on track to serve almost 2,000 students and staff this year, distributing 60 pounds of food per student every two weeks.
"I cried, I was just blown away, all I can say is it's mind-blowing to see it develop into something so amazing and know that it's serving so many more students and that it's something they don't have to worry about," Anderson said.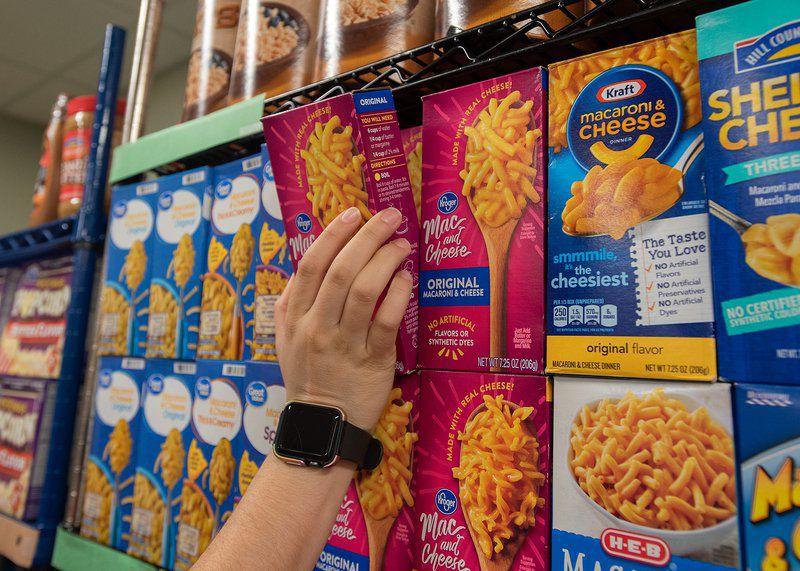 In partnership with the Houston Food Bank, the Food Pantry is able to provide students and staff in need with a shopping-style market. Clients will be able to stock up on canned foods, fresh produce and cold-storage items, eliminating the long-standing cliche of "broke college students" suffering through four years of ramen noodle packets.
SHSU nutrition faculty members with family and consumer sciences will be providing an educational component with recipes and basic foundational knowledge of nutrition information for students to make the healthiest choices possible when shopping the pantry or outside of it.
While the pantry is available to all students and staff alike, Gilbert confirms that she does see one particular group of students benefitting most from the pantry.
Historically, over 50% of students at SHSU are first generation, meaning they are the first in their household to attend college. First generation students often feel financial stress, and may not be aware of the inner workings of a college or how to obtain the help that they need, however SHSU faculty and departments work in unison in helping students know that the resource is available.
"The faculty does an outstanding job, to me, they're our front line defense because they work with the students so much. We have advisors that know about the pantry, financial aid … we work cohesively with all of the departments to let them know we're here," Gilbert said.
Gilbert reports food insecurity among students to remain around 50 percent at SHSU for now, resting at the higher end of various college food insecurity studies reporting a national average anywhere from 20 percent to over 50. With the new larger facility and ability to serve more of those in need, SHSU hopes to one day eliminate food insecurity from its campus.
"Life happens, it's not like everyone needs this resource, every semester we have some students that use us one semester a couple of times and then we may not ever see them again, but I think it's a safety net," Gilbert said. "Any parent having their kid go off to college, you're just happy to know that there's something there to help your child when you can't be there with them."
The SHSU Food Pantry – located at 1108 17th street – is open to anyone with a current Bearkat One card Monday through Thursday from 9 a.m. to 3 p.m. and Fridays from 9 a.m. to noon.