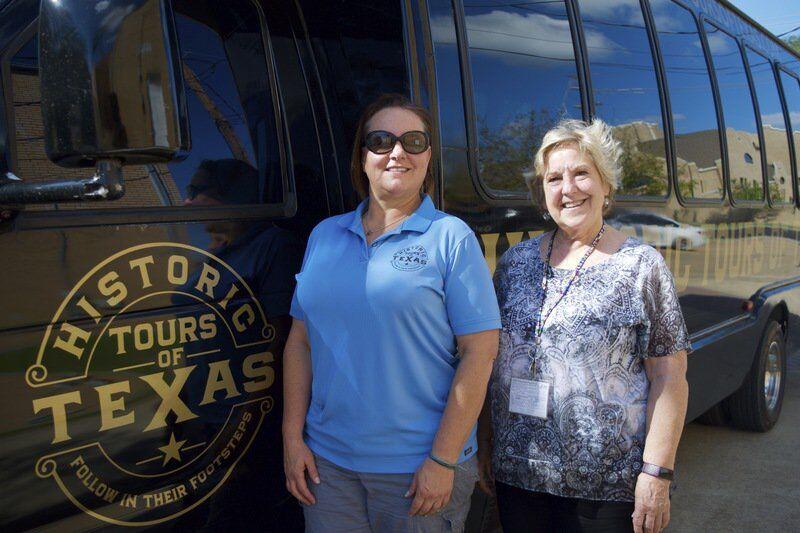 HUNTSVILLE — A girl who died from eating ice cream? Demons lurking in a rural cemetery? Indulge your curiosities about some of Huntsville's strangest occurrences and spooky landmarks, while deciding for yourself whether the tales are true, with the Historic Tours of Texas Halloween tour series.
"Huntsville has a lot of fascinating places that have to do with the spirit world," Historic Tour of Texas owner Dr. Caroline Crimm said.
Deeply rooted in the state's prison system and death row, it's only natural that Huntsville would be plentiful in tall tales of ghost stories and lore. While the tour will be factually based, the content will touch on some of the city's most well known superstitions, providing historical context, while letting passengers tell their own tales of spiritual confrontation.
At the top of every hour, the Historic Tours bus will start out with a drive out to the infamous Demon Road and Martha Chapel Cemetery before heading back to town for a trip to the Huntsville "Walls" Unit, where Kiowa Apache war chief Satanta jumped to his death in 1878. While at the "Walls" Unit, the tour will drive by an abandoned Texas Department of Criminal Justice building, where a colony of endangered Mexican free-tailed bats has taken over.
"We have the biggest bat colony, even more than Houston and Austin, here at the Walls Unit. We're going to talk about some of the things that have happened at the Walls Unit and potentially some that have stayed on after," Historic Tours of Texas administrator Robin Logan said.
The tour will move on to Oakwood Cemetery and share the most peculiar tales of some of the deceased that rest in the area, while visiting Sam Houston's gravesite. The bus will then take off for the Downtown square, where ghost sightings have been abundant of the years.
"It brings out a creepier side of the community, but it's an enriching side of history that people don't necessary know. These are kind of like the ghost stories that people have grown up with and if they are true or not, I guess you're going to have to decide on how far you want to believe on that," Logan said.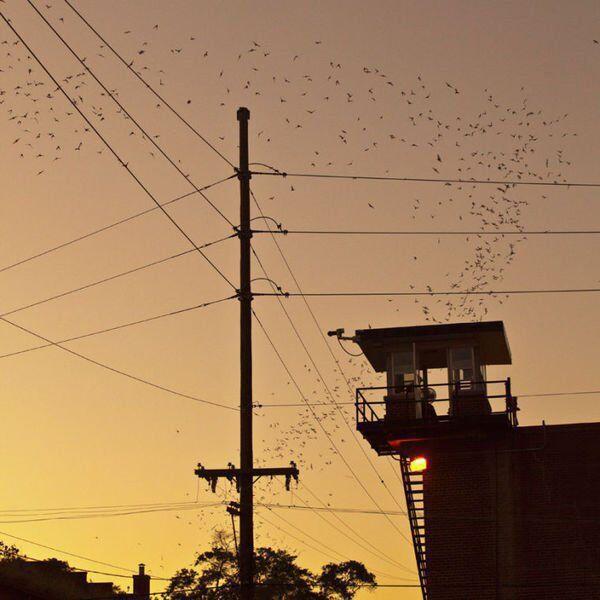 The Halloween tours will run from Oct. 28 through 31, with departures scheduled for 7, 8, 9 and 10 p.m. every night at the Historic Tours of Texas office, located at 1212 12th Street. The 7 and 8 p.m. tours will be filled with family friendly story telling, with the latter time being the most promising for catching sight of the "Walls" Unit bat colony, as they take off for the evening.
"It's kid friendly in that it's not anything really gruesome or jumping out and scaring you, but it is historic story telling, so it's going to be pretty cool. It gives you a little chill down your spine thinking about all of this stuff," Logan said, adding that the 9 and 10 p.m. tours will be a little spookier, with the possibility of a seance.
179 tickets are available with a capacity of eight to 12 passengers per tour time. Tickets are $25 per person and can be purchased online at www.historictoursoftexas.com or via phone at (936)581-3334 or (936)355-5468.