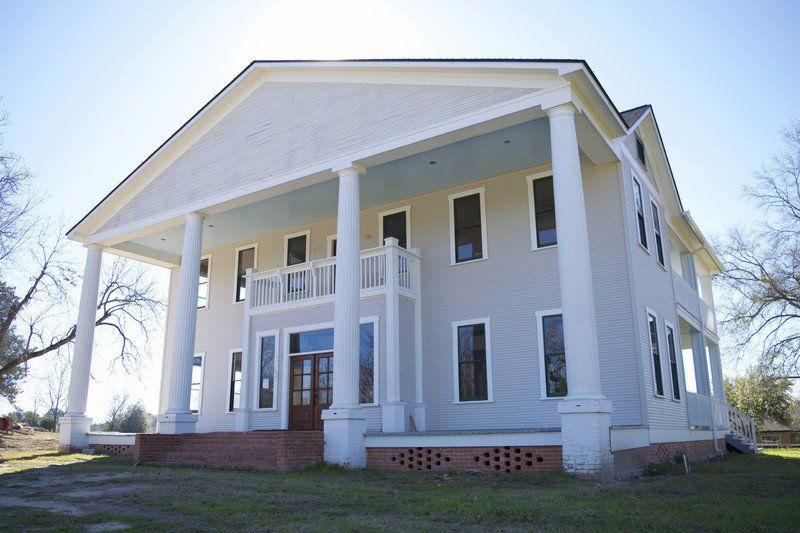 When one door closes, another one opens, as small business owner Kim Bius will be opening the doors of the fully restored Top O' the Hill property this spring. The historic fixer upper will not only serve as a large expansion of Kim's Home & Garden Center, but a major tourist attraction for the city of Huntsville. 
As for Kim's current location on I-45, the news of eminent domain and instruction for relocation two years ago came as a blunt shock for Bius.
The I-45 segment 2A expansion project will consists of a 4.4 mile stretch from 0.3 miles north of Hwy. 19 to 0.9 miles north of Hwy. 30. It will begin construction next year, displacing four businesses lining the feeder road, Kim's Home & Garden Center included.
Luckily for Bius, fate already had a plan in place for Kim's Home & Garden.
Bius's husband – local developer Ben Bius – acquired the historic Top O' the Hill property two years prior, and the couple had planned to renovate the property to function as an event venue and short term rental site. However, with the sudden need to relocate her business, Bius and her husband altered their plans to accommodate not only her small business, but what will soon be a major tourist attraction for the city.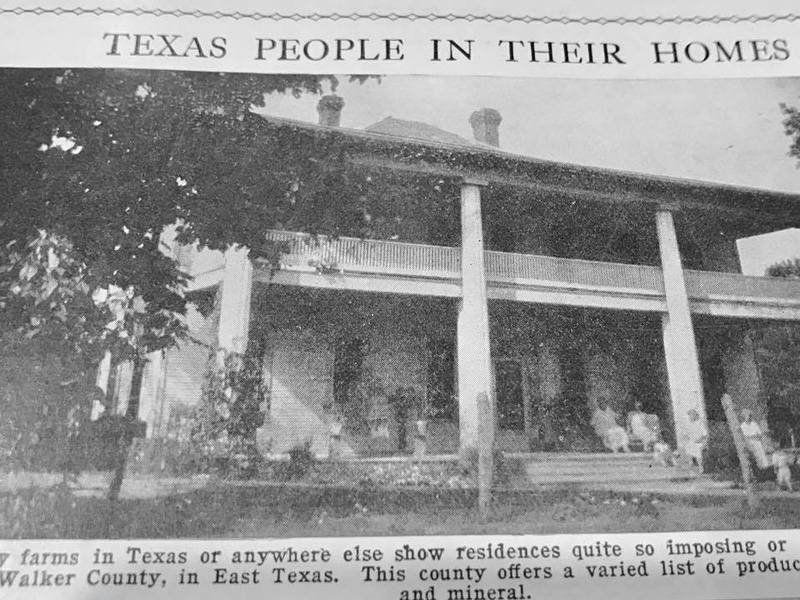 "You have to quit thinking about where we are and what you see now … This will have a major impact on Huntsville tourism. We'll be pulling people from all over the state, if you come to this part of Texas you're going to stop here," Bius said, adding that 60% of her shoppers already come from outside of Walker County.
The plantation style home located off of Lake Road first appeared on the Walker County tax rolls in 1911, however Bius, the third owner of the property, suspects the home's history to predate this record.
"When we took everything down, the beams that held the house predate that by a long way, but the tax records don't show that there was ever a home on this property," Bius said.
The restoration has been a lengthy process for the Bius family, requiring an intensive renovation overhaul that the previous owners were not prepared to properly see out.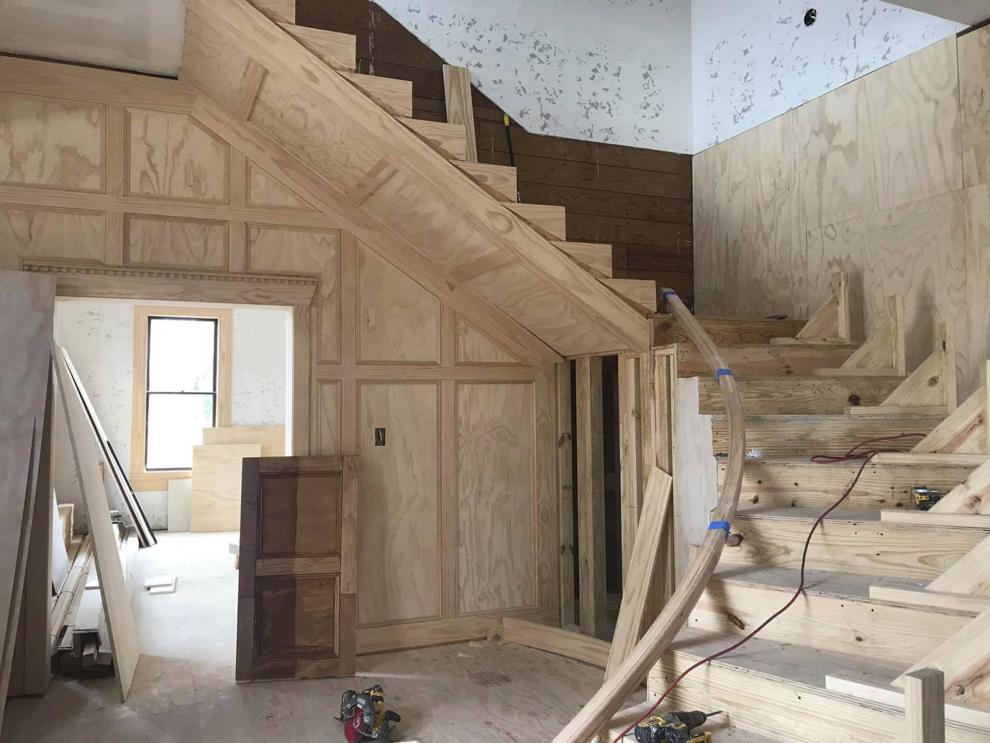 "When the house is rebuilt it will stand another 150 years, it ain't going anywhere," Bius said.
After four years of renovations, Kim's Fine Home & Gifts will move into the first floor of the mansion mid-February to March 1, with remodeled suites on the second floor that will function as offices and later, bridal suites. However, much of the property will still be under construction at that time to accommodate the grand vision that Bius has for the future of the property.
"We're going to go into high season where we do about 60% of our income in March, April and May … we're going to have to do that while we're in construction," Bius said.
The extensive grounds complete with one of the oldest gum trees in Texas will act as the outdoor garden center and nursery until a new vintage style stone barn finishes construction — where the carriage house once stood.
"We want it to be real rustic, big trusses, wood roof …. What you would have expected to have seen in 1900 in an old barn – that's what we want. We want to recreate that look, so we'll be changing up our product line," Bius said.
A new 400 square foot orchid house will be added for year-round indoor foliage and bloomers. The larger space will also allow Bius to carry a larger selection of bulk materials, a wider variety of plants and provide space for vegetable plots to grow organic goods to be used in an on-site farm-to-table bistro.
The outdoor area will be designed as an open to the public park with nature pathways meandering the property while Kim's Landscape & Design patios and pergolas will be situated throughout for display and public use. Trees and bushes will enclose the property, making it a quiet and serene getaway from the city that surrounds it.
In the near future, Bius is hoping to host markets, antique car shows, antique markets and community events such as a Christmas open house and Easter egg hunts on the outdoor lawn. The beautiful property will also be a venue to keep in mind for weddings and private events.
"It's a very costly, ambitious venture, but if I did not think that this would work, I wouldn't invest my money … I think that this will be phenomenal," Bius said.
Kim's current location on I-45 will remain open until the spring. To keep up-to-date on the renovation and relocation dates, visit https://www.facebook.com/huntsvilletopoftehill/