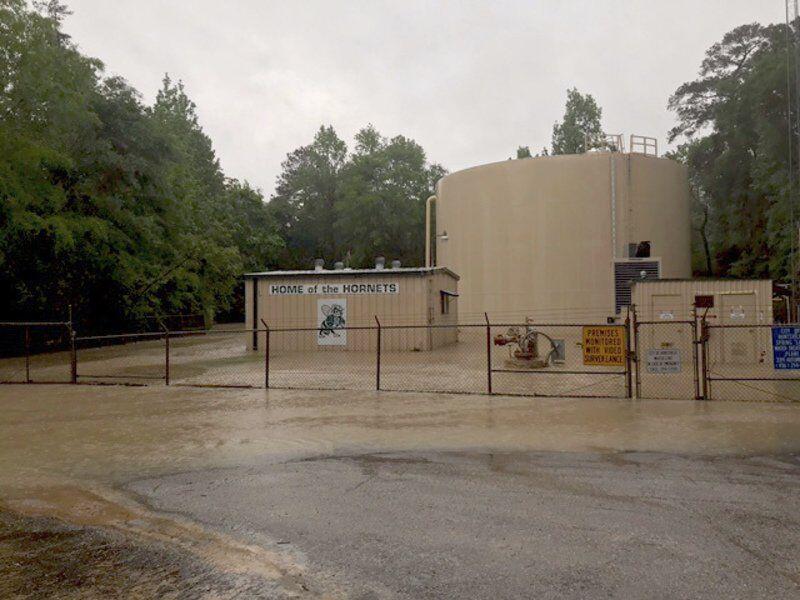 While residents near Spring Lake say they haven't experienced any significant flooding for a few years, developments and a potentially active hurricane season on the horizon have them worried about just that.
New housing and additional pavement has pushed sand into nearby McDonald Creek, which has caused the surrounding lakes to flood to hurricane levels after only a few inches of rain. During a flash flood last week, some residents had flood water up to their doorsteps after the area received 4 ½ inches of rain.
The Spring Lake Water Plant had nearly a foot of flood water, but according to Huntsville City Manager Aron Kulhavy it didn't experience any damage.
"It takes less and less rainfall to flood our yards," said Walt Pinegar, the president of Spring Lake Estates Property Owners Association. "Areas will flood during almost any rainfall, because development keeps pushing sand into the creek. It's also taking away from our natural defenses to stop all that debris and the huge water deposits."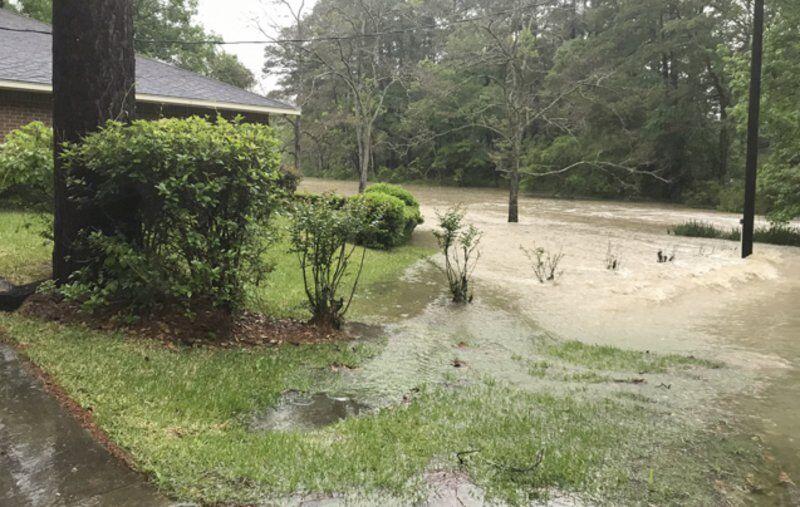 Pinegar said that residents have asked officials with the city of Huntsville for help with the mitigation efforts for nearly 50 years. Nearly 15 years ago city officials set aside money to dig a catch basin that was built to catch sand before creek water entered Spring Lake. However, residents say that no work has been done since.
"The city has turned a blind eye to the impact of their creek storm water drainage into Spring Lake," Spring Lakes Estates resident Leanne Wakefield said. Some lakefront homeowners on Friday came alarmingly close to flooding. Upstream debris continues to ride on top of flood water from the dam to the metal spillway, blocking water from draining."
Residents also say that the subdivision's dry retention pond has been "dangerously" eroding over the years.
"Both the city and the developer that owns the pond have turned a blind eye to us. Lakefront owners would suffer a catastrophic flooding event due to a tank wall's future collapse," Wakefield added.
Approximately 36 homes surround Spring Lake, with another 15 homes in the path of potential flooding from McDonald Creek near the Spring Lake Water Plant.
Kulhavy said he was unaware of major flooding issues around Spring Lake when contacted by The Item.
ACTIVE HURRICANE SEASON ON THE HORIZON
The 2021 hurricane season is less than two months away, and it's being predicted to be a very active tropical season.
The 2020 season broke records by producing 30 named storms, and the 2021 tropical season is forecasted to be right on its heels with a predicted 17 named storms, eight hurricanes and four major hurricanes, according to a team of meteorologists at Colorado State University. CSU is one of many schools, government agencies and private forecasting companies that put out seasonal projections.
Even though the official forecast from the National Oceanic and Atmospheric Administration won't come until the end of May, there is already a strong feeling that the area is headed for another active season.