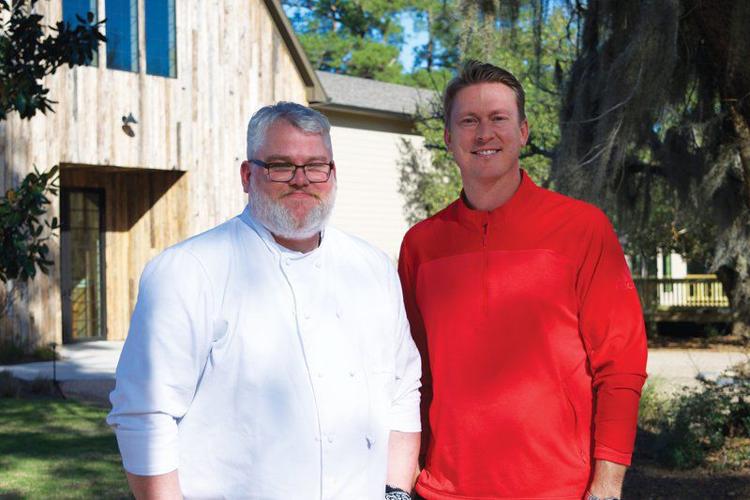 Located just outside of Walker County in the middle of the Sam Houston National Forest, the Historic Hill House and Farm has resided as a secret gem amongst the pines with an unexpected experience awaiting guests inside the gates.
When the property was first purchased by Michael Bradbury in 2017, the 1800's Main House was the only piece on the sprawling property. The home was originally purchased as a weekend getaway for the Woodlands based family, however one thing led to another and the vacation home soon grew into a full fledged BNB, fine dining restaurant and event venue.
"I never really wanted to own a hotel, restaurant, event venue, but walked into the house and fell in love and thought of all of the potential. It had to be available to the public," Historic Hill House and Farm owner Michael Bradbury said.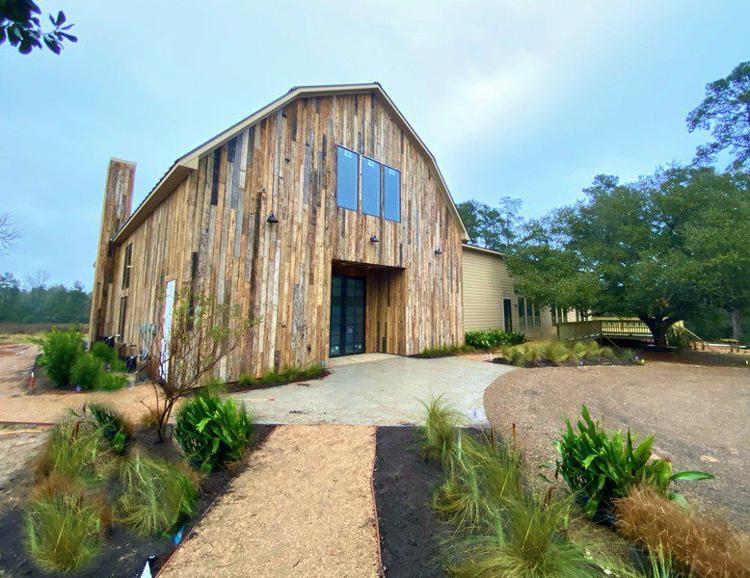 Bradbury and his father, who serves as the property manager, spent nine months restoring the Main House, later adding on small cottages and an 1840's barn imported from Canada with the outside siding finished with reclaimed wood from an equestrian center in Kentucky.
The barn, which was recently opened to the public one week ago, functions as both fine dining restaurant and event venue, offering a stylish alternative to the property's outdoor weddings, however it's hard to label what the Historic Hill House and Farm actually is. An "experience" is what the team behind Hill House would most agree suits the unique property. Neither solely a wedding venue, BNB or fine dining restaurant, Bradbury would best describe the property as a small boutique resort, though he admits that he believes it to sound pretentious.
"The vision is to have a really high-end staff in beautiful buildings on a beautiful property, delivering a really different experience to guests. They come in expecting one thing, they sit down and Josh (Slaughter) wows them with the food, they go to the rooms and it's really five stars all the way," Bradbury said.
World seasoned executive chef Slaughter began consulting with Bradbury in 2018 and came to the property as its executive chef in October 2019.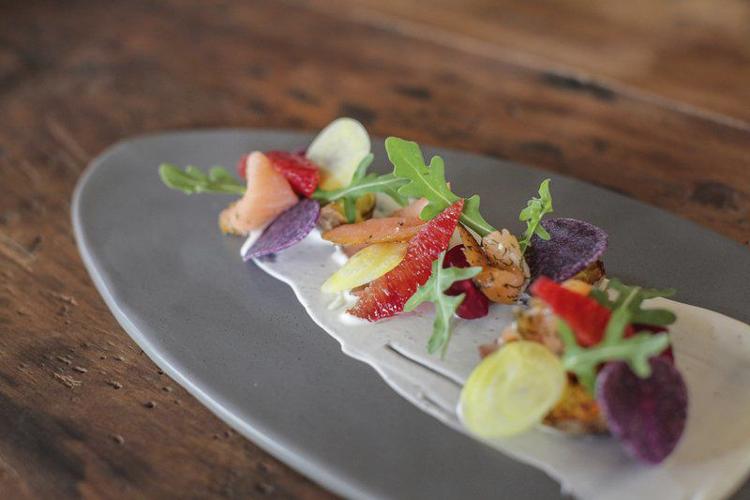 Slaughter jokes that his passion for cooking started when he was a child growing up with a single mother who worked long hours as a nurse, having to learn to cook in order to survive. While the story may be true, he actually found his passion while skipping class in his third year of studying international business at Auburn University.
Slaughter spent his day off watching Great Chefs on Discovery Channel, promptly calling his mother to tell her that he wanted to go to culinary school, and dropped out of Auburn to pursue his dream. He has since led a wildly successful career at top culinary institutions around the world.
Slaughter brings many hats to the table at Hill House, being classically French and Italian trained, he has also studied gastronomy, worked with master sushi chefs and both master German and American butchers.
"I'm not a French chef or an Italian chef, I like the technique of it, I like taking the way you would butcher a Japanese fish and presenting it in a French way because they're very different. Or taking a German sausage and presenting it in a Japanese way, so it's technique and seasonal based," Slaughter said.
His extensive resume includes working at Michelin-star restaurants, cooking private meals atop America's tallest glacier and among the ranks of famous chefs around the world, his most noted being Thomas Keller at The French Laundry Bouchon in Napa, an experience which he claims "made him".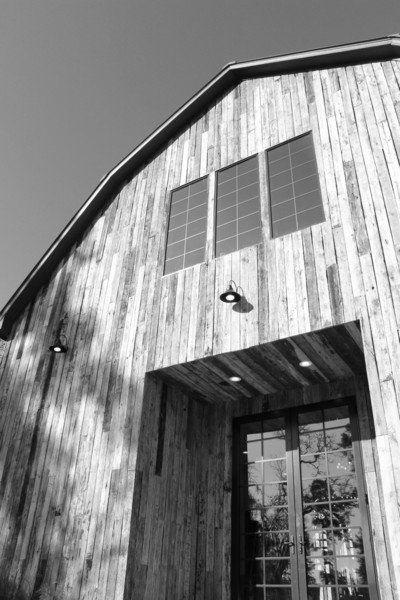 "I'm excited for a chance to change people's minds, to let them experience what I've learned. It's fun for me to do stuff like pour polenta on a table and have them eat without a plate. I love that, because people just laugh and have a good time, and that's all I really care about as long as they have a good time. The food's important, but it's not as important as people having a good time," Slaughter said.
With the chef's penchant for indulging on creative dining emphasizing on a 'wow-factor', Hill House is certainly an out of the box attraction for neighboring communities to indulge on.
Slaughter's tastes are adventurous and push the norm for the area, arguably challenging even the more metropolitan tastes of the Woodlands.
"He sent me a menu for one of the wine dinners and of the four courses, I had to Google something in all four of them. I find that interesting, I like to go into places where the menu is not set and I get to just experience the chef's creation," Bradbury said. "It's wow me, show me something different, show me an ingredient I've never tried, pull something from your garden … I love that kind of experience and I hope there's enough people out there that like that too."
Slaughter likes to keep ingredients local, growing kumquats, mandarin oranges, figs, persimmons, purple top turnips, daikon, wild tomatillos, kale, garlic, cardamom and arugula in his own on-site garden.
"I tend to go towards flavors, I've been leaning towards a lot of North African and Indian spices recently, just because it's new," Slaughter said, adding that he is currently interested in incorporating burberry spice in unexpected ways, though no ingredients will be used more than once throughout the course of a dining experience.
Thursday, Friday and Saturday evenings feature four course presets that are subject to the chef's whim and change nightly with no menu for guests to pick and choose from.
"It's not, you make a reservation and come in and eat and you pick off a menu, think of it like a concert, you buy a ticket to the experience," Slaughter said.
Special event dinners such as an artist in residence series, alternating beer and whiskey dinners as well as monthly wine dinners drawing the likes of Duckhorn, Cakebread, Freemark Abbey and Inglenook feature preset menus, giving guests a small glimpse at what they can expect for the evening ahead.
Bradbury's interest in working with his executive chef, imaginative artists and even his acquisition of the property itself stems from his attraction to interesting stories, though one could say that his attraction reaches beyond observance. The Historic Hill House and Farm is a curation of Bradbury's, down to every aspect of decor, creating an unexpectedly grand experience tucked away in what many would call the middle of nowhere.
"It's just creative things that you never think about for food and redefining what food is, I think it's a really fun concept and we're doing it in Willis in an 1800's house and an 1840's barn," Bradbury said.
Historic Hill House and Farm is located at 3603 FM 1725 Road in Willis, just east of old Waverly.