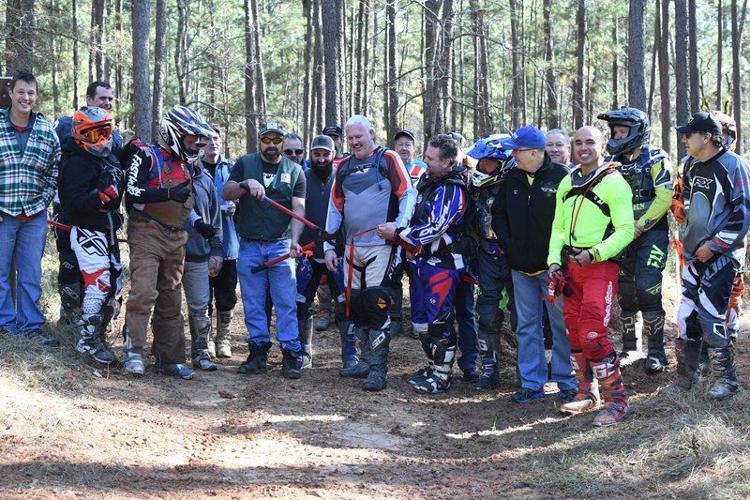 It's been 2.5 years since Hurricane Harvey wreaked havoc on the Sam Houston National Forest. The historic storm brought widespread damage to the 275 miles of trails in the 163,037-acre forest. 
That is something that didn't sit well with Ed Ponikvar.
Ponikvar is the vice president of the all-volunteer Sam Houston Trails Coalition, a nonprofit that works with governmental entities on the strenuous task of maintaining the trails that were developed for hiking, biking, horses, and registered off-highway vehicles.
"The healing effects that you get from being in this forest is what inspires us," Ponikvar said. "Many people said that these trails would never reopen … the community almost gave up. But we were resilient and fought to restore this forest and its trails to its former self."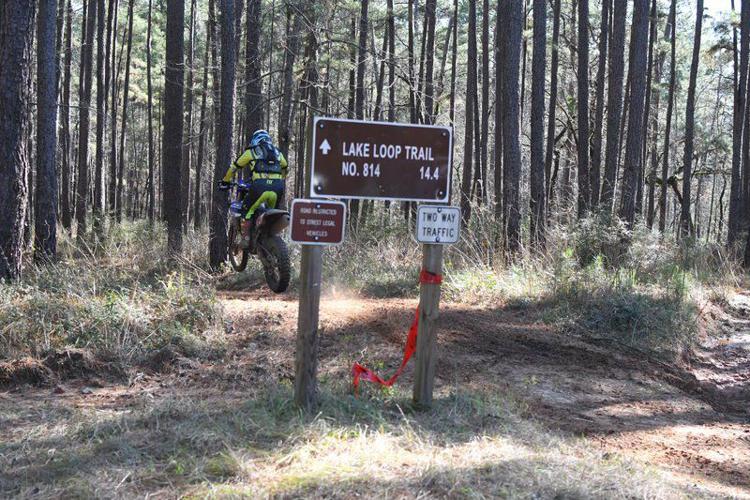 On Saturday, the coalition celebrated another milestone, as they reopened the eastern side of the multi-use trail to the public. The 42-mile, 200-foot wide corridor was rebuilt due to "superhuman" effort in addition to a $336,000 grant from Texas Parks and Wildlife.
The coalition also raised nearly $200,000 in funds to supplement the grant.
"The community doesn't really realize that this is a national forest, not a state park," Ponikvar added. "We are basically a tree farm and don't get the funding that groups like the Huntsville State Park receive. Our main job is to mitigate and repair erosion from timbering and fix the trails."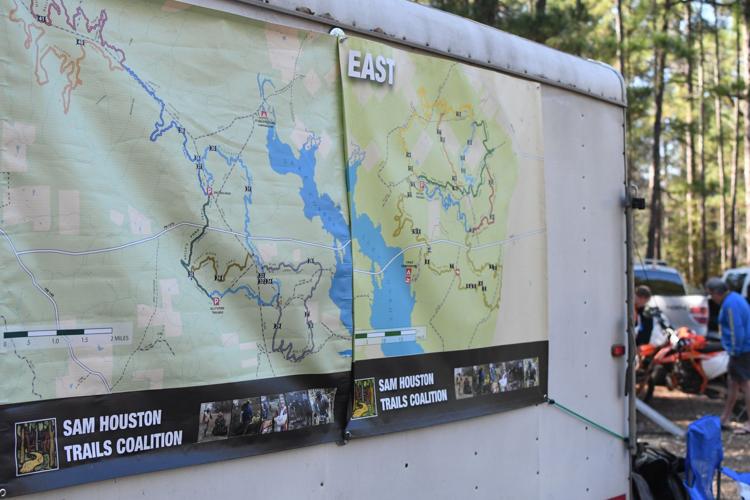 Ponikvar said that the coalition repaired six bridges as they fixed the eastern trails, while many more of the near-42 bridges still remain in jeopardy.
"The government isn't maintaining it, so it is up to the community," Ponikvar said. "The coalition was formed because everyone was trying to protect Mother Earth. We are just trying to make everything better."
The multi-use trails are predominantly located between FM 1374 and FM 1375, west of New Waverly. The eastern portion features six different trails, for the experienced biker/ hiker and the novice.
Ponikvar's dream for the trails is for them to never close again.