Huntsville is widely known as the home for the first president for the Republic of Texas. 
However, a few more presidents could soon be added.
Plans are moving forward to bring a Presidents Park to the north side of Huntsville near the H.E.A.R.T.S. Veterans Museum of Texas, which is famous for its displays of local American heroes.
Officials with the museum unveiled renderings on Friday for the proposed one-acre park, which will include 18-20 foot busts of former US Presidents, from George Washington to Barack Obama. The large sculptures, weighing between 11,000-20,000 pounds each, were designed by renowned local artist David Adickes — the man behind the construction of the large Sam Houston statue along Interstate 45.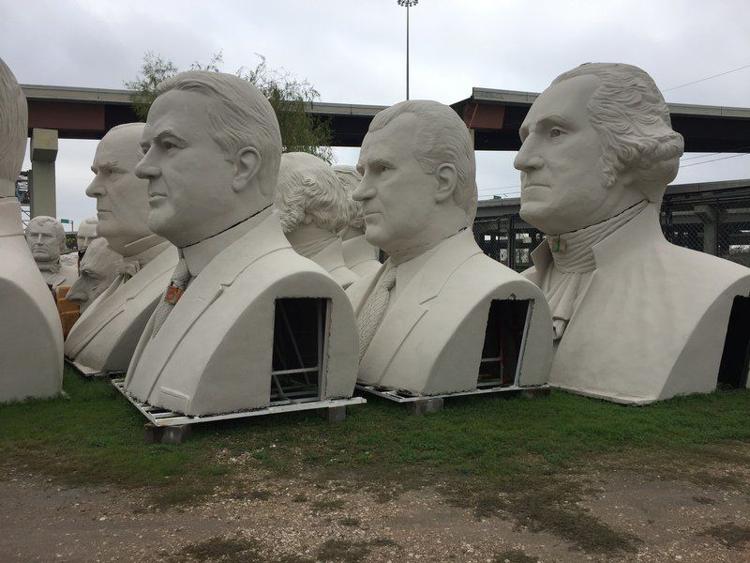 "This won't just be a park, it's almost a national monument," H.E.A.R.T.S. Museum executive director Tara Burnett said. "We want this to be a destination tourist attraction, which we believe in turn will bring more people to the museum and to Huntsville."
The busts, which have been housed in Adickes' studio in Houston, are one of three sets. The Huntsville native was inspired to create the giant busts after driving past Mount Rushmore. His first set of the president busts were put on display at a President's Park in Lead, South Dakota, approximately 50 miles north of the historic landmark. Adickes would later help build another park of presidential heads in Williamsburg, Virginia.
Both of those parks have since closed.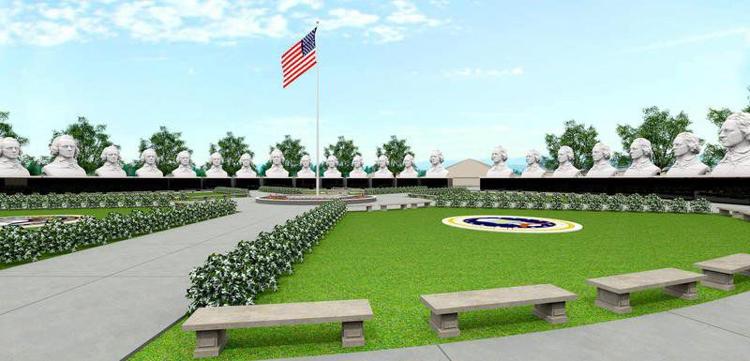 The most extravagant of the parks was set to be part of a development in Pearland. However, that development also went bust.
Now the sculptures built for the Pearland development — valued at $6.5 million — will be coming to Huntsville.
"This is about putting heads in beds," museum president Kenneth Lee said. "I have to believe that when people hear about this they are going to come to Huntsville. This is the only park like this in the United States, so how is it not good for Huntsville?
"The other two parks failed because they were private and no one was taking care of them. That won't happen here, because the city, county and college are heavily involved."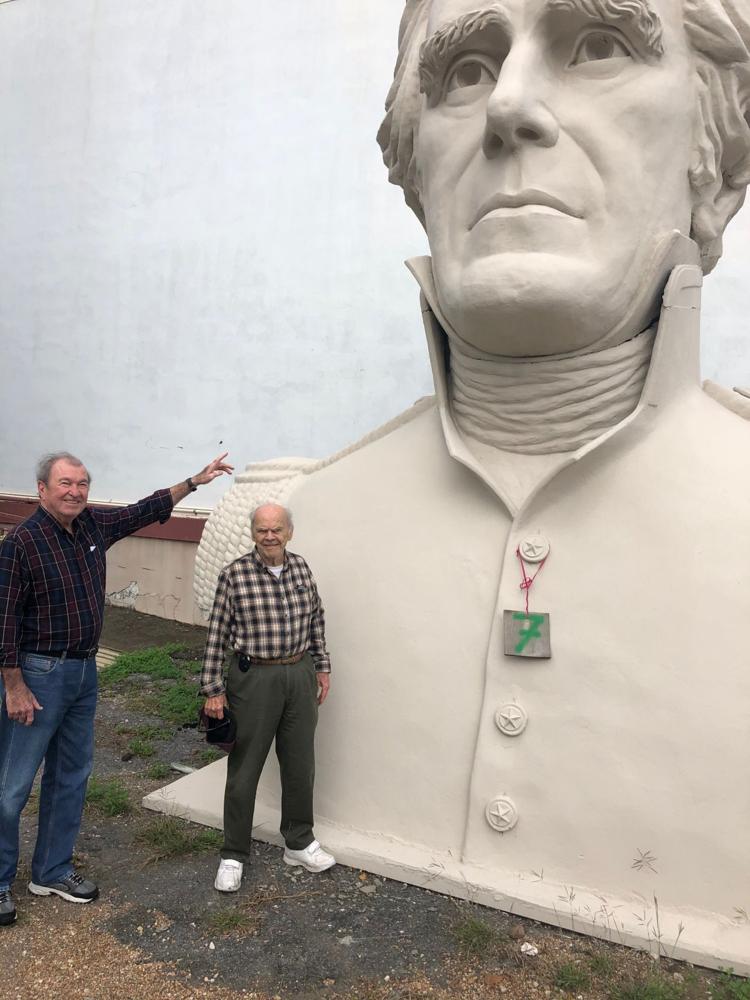 The statues will come in two pieces on flatbed trucks from Houston. From there, the top piece will be lifted onto the bottom and welded together on the inside, sitting on a large base. Afterward, the seam would be sealed with concrete and smoothed down.
They will be part of a circular designed park, which will all face an American flag.
"If you are a human you will be humbled when you walk in this park," said park designer Don Martinez. "The busts of these great men were larger than life."
The park will also feature subtle details, including a timeline of America from 1776 to 2020.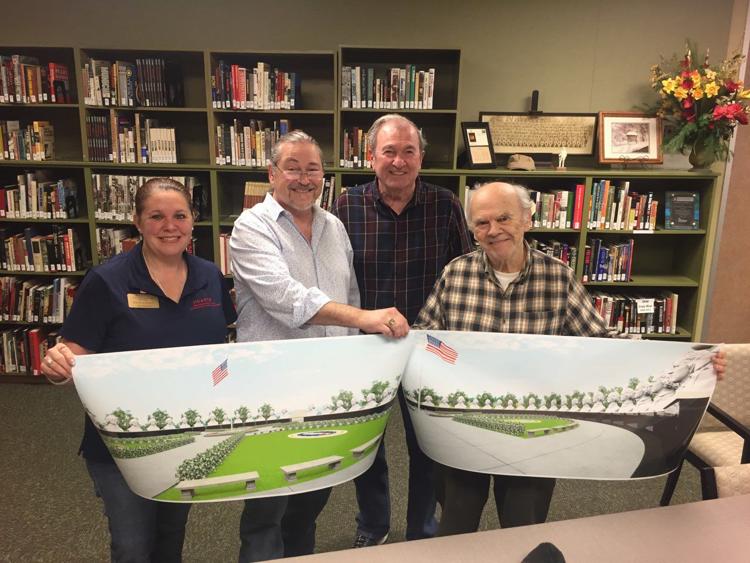 Museum officials will be launching the first phase of the project in the coming months, which involves moving the busts from Houston to Huntsville and putting them on pads. The second phase will consist of a capital campaign, as the museum will need thousands of dollars to complete the project and maintain it for years to come. The final phase will include the interior buildout, which will include lighting and security measures.
Those wishing to donate towards the park can contact Lee or Burnett at 936-295-5959. All donations are tax deductible and sponsors will be recognized with signage at the Presidential Park.