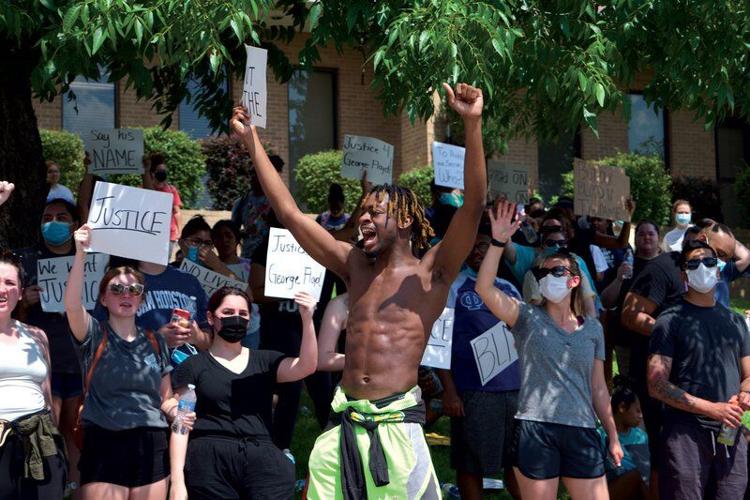 Protesters gathered for a peaceful demonstration in downtown Huntsville on Wednesday afternoon to speak out against racism and police brutality.
Similar protests have cropped up in downtown Houston and the metro area since last Friday. More demonstrations are planned for downtown Huntsville on Friday and Saturday.
Wednesday's protest in Huntsville started around 3 p.m. at the Walker County Courthouse with protesters chanting "Black Lives Matter," while pumping their fists into the air. They also shouted "Honk for Floyd," with several dozen passing cars responding to honor his memory.
Powerful scene in Huntsville right now. Over 100 peaceful protesters at the Walker County Courthouse, cars driving by honking to honor George Floyd @HuntsvilleItem pic.twitter.com/HD1vUrMM8a

— Josh Criswell (@Item_Criswell) June 3, 2020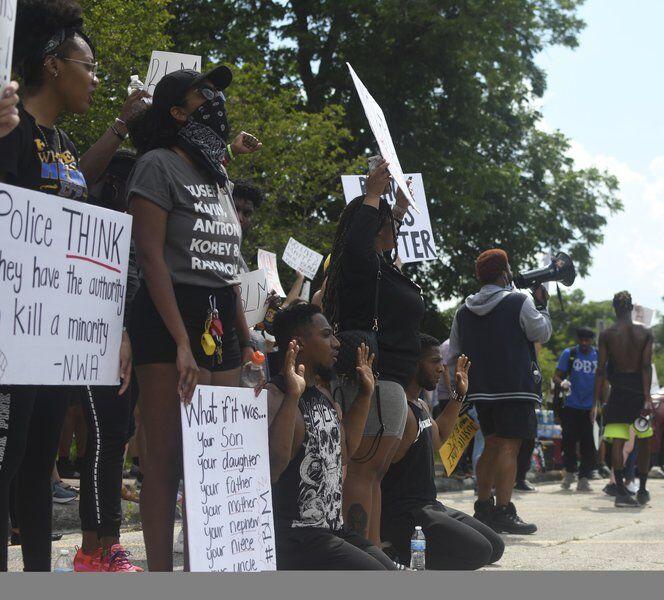 Several other Texas cities have already seen large crowds show up in protest of police brutality and racism in the wake of the death of George Floyd in Minneapolis and Breonna Taylor in Louisville, Kentucky.
The protest came on the same day that Minneapolis prosecutors filed a tougher charge against the police officer at the center of the Floyd case and charged three other officers, delivering a victory to protesters galvanized by a death that has spurred racial tensions and coast-to-coast unrest.
The most serious charge was filed against Derek Chauvin, who was caught on video pressing his knee to Floyd's neck and now must defend himself against an accusation of second-degree murder. The three other officers at the scene — Thomas Lane, J. Kueng and Tou Thao — were charged for the first time with aiding and abetting second-degree murder and second-degree manslaughter. All four were fired last week.
A candlelight vigil in honor of George Floyd is scheduled for Friday from 7-10 p.m., while a unity rally is scheduled from 10 a.m. to noon on the courthouse grounds.