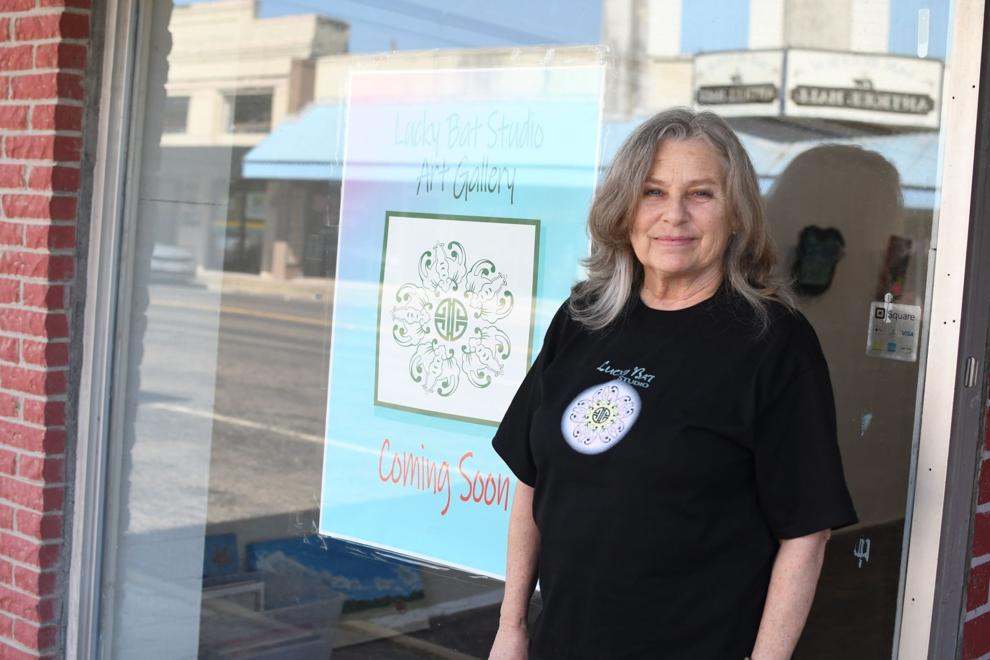 While small businesses are in the throws of keeping their heads above water during this time, some are stuck on the sidelines just waiting to reach their opening day.
Three business owners that were set to open in the midst of the pandemic, give insight to how they are handling the pause in plans and how their visions for the future of their businesses have changed.
"We dropped some beautiful lighting in there, got it ready to go, the walls were painted, the molding is up and painted, and then it just shut down," Lucky Bat Studio owner Nancy McGalliard said.
Lucky Bat Studio has been in the works since February and was set to open May 8, the Friday before Mother's Day, with a specially themed art show in their downtown location. The show would have featured both McGalliard and her mother's fashion illustration work dating back to 1939, however now the gallery owner is unsure if she will be able to proceed as expected.
"It was very timely and I had a lot of momentum going for my timeline and artists that were preparing to get to work in June … now my timeline's changed," McGalliard said.
Every business is likely to see change during this time, including how some move forward to operate their businesses in the future.
It's been a "rocky" process for Hello Beautiful Nails & Spa, as construction has been slowed to reduce the amount of people coming in and out of the shop on 11th Street and paperwork has been delayed. On top of it all, the business owners are looking into new procedures to enforce extra precautious sanitation practices for when they are allowed to open.
Nail salons provide very personal hands-on experiences requiring very close interaction between nail techs and their clients. The Hello Beautiful Nails owner predicts the future of the salon to change moving forward, taking away from the personal touch that her business is known for.
"With this going on, everyone still wants to be pretty, but they are being more cautious. We have to distance ourselves and we have to put a glass up between us … it will be hard, but we have to go to that extent to protect our health," Hello Beautiful Nails owner Trinh Thảo Huỳnh said.
Hello Beautiful Nails was a conjoined dream for Huỳnh's mother and grandmother, one that they are making a reality with the added help of Huỳnh's aunt. This is Huỳnh's first time owning a business, but luckily she has the support of her family behind her.
"This time was meant to be for our family because it has brought us together and the bonds have become stronger and stronger. I feel so blessed to have a good foundation to support me because opening up a business is not so easy, but during this time my family has come together and it's stronger than ever," Huỳnh said.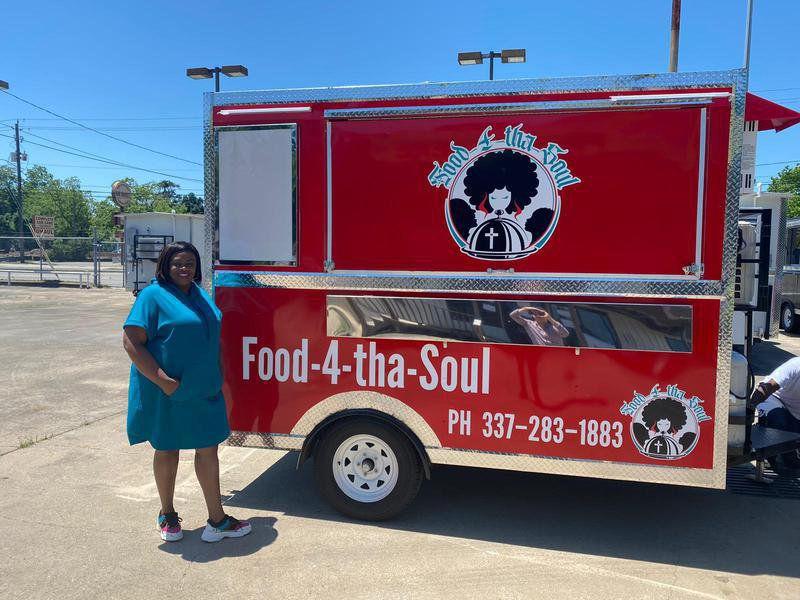 Food-4-Tha-Soul is the first business endeavor for LaTanya Lewis as well. Lewis knew she always wanted to eventually do something in the food industry, and in January, the time just felt right to leave her 27-year career in the medical field to dive into her first business venture, living her dream.
The food truck was originally scheduled to open March 30 at Arnaud's Food Park, however setbacks caused by COVID-19 forced her to delay until tentatively the end of April, however she wouldn't say that she was necessarily affected by the sudden pandemic.
Having completed most of her preparations in March, Lewis is ready open when the time is right. At a time when many are looking to take a step back, Lewis is more than ready to jump in and serve her community.
"Within the food industry, the food trucks are essential and have been essential because we're carry-out only. No one can actually come inside your establishment, which is the reason why I was trying to push and get it done, so I could be of service in my community," Food-4-Tha-Soul owner LaTanya Lewis said.
Food-4-Tha-Soul's staple dishes including oxtails, mustard greens, pound cakes and sweet potato pies are exactly the kind of comfort food to put heavy hearts at ease and bring families together.
"(The city has) always been very supportive and told me from the very beginning when this happened that I would not be affected as far as them not being able to come out to inspect me, because they wanted us to be open as an essential business," Lewis said.
As an essential business, Lewis does not see the future of Food-4-Tha-Soul being affected. She views her current closure in a positive way, waiting out the situation with the hope that sit-down dining options will reopen soon, allowing her food to be enjoyed together as intended.
"My vision and mission statement basically is it's a place where people can come, fellowship and they can experience my fondest childhood memories through southern hospitality and enjoying my cuisine," Lewis said.
For some, the future is not so certain. McGalliard is keeping a positive outlook on the future of her gallery, however in the face of rising unemployment and recession, art is not likely to be on the top of one's shopping list.
"Art is such a risk anyway, it's such a hard sell. There's an overarching goal of just being a voice in the cultural melee that is out there changing the community. I would love to be a successful sellable gallery, but first I just hope to be a voice," McGalliard said.
"It's not the first thing you buy, you're getting shoes and groceries, so we'll see what kind of community is out there that is willing to collect, because I think that is a very interesting thing to begin doing is collecting local art. I hope to encourage that and make it accessible."
She hopes that as the city begins to reopen, art shows can serve as an affordable form of entertainment to take the community's mind off of economic collapse.
As talk of re-opening businesses across the country progresses, not all are so ready to open their doors. Originally set to open in March, Hello Beautiful Nails is now looking at May for its grand opening, however nothing is set in stone for them.
"Even if they tell us we can open, I don't think I'm ready to be open, because to be honest, I don't want to expose my family or clients to it just yet," Huỳnh said. "I would rather take the financial risk than put my clients' health at risk."
With the salon left empty with no means to make a profit at this time, Huỳnh notes facing some financial struggles. Huỳnh has applied for small business loans, however like many businesses, she has not heard back as of yet. The family is mostly focusing on helping the community with what they have.
"I feel really grateful because it has given us the time to give back to our community by sewing masks and donating them to the hospital and all of the essential workers. I feel like we're just using this time to show our grace and our appreciation for the Huntsville community," Huỳnh said.
Governor Greg Abbott is currently in discussions over reopening the economy after the state's current stay-at-home ban is set to be lifted after April 30. While there is no confirmed plan as of yet, salons and restaurants are named as some of the industries that are expected to be affected sooner rather than later.