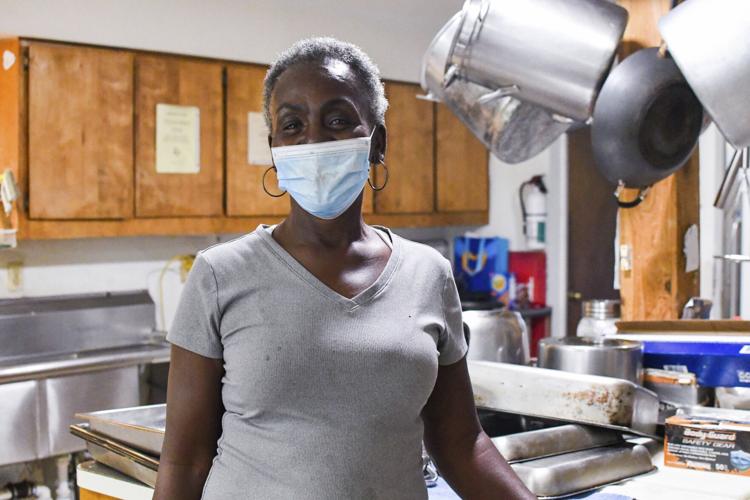 Nothing says happy holidays like a home cooked meal. 
At the Good Shepherd Mission, every day is as special as Thanksgiving to the dedicated men and women that serve, and every meal is just as delicious thanks to a dedicated food service manager and day chef.
Good Shepherd Mission food service manager and day chef Merry Graham works alone in the kitchen on a Wednesday morning, flitting between the stove, the oven and a prep station preparing beef tips and rice with peach cobbler for Huntsville's hungry and needy to enjoy that afternoon.
"I'm not supposed to come to work until 8:30 a.m., but I come in at like 7:30 a.m. because you know people that live on the street, a lot of them have bad teeth … so I come in early to cook the meat to where it's tender enough that they can enjoy it," Graham said.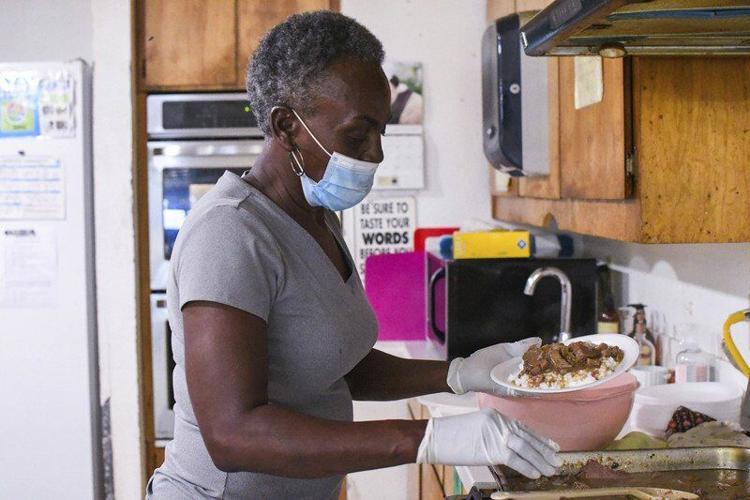 It's God's work that Graham is doing, and she does it with purpose and pride. Graham's cooking is like what you would expect to see in any restaurant kitchen – it's made from scratch with whole foods and a lot of heart. She's seen herself working as a chef in a high profile kitchen in past day dreams, however, taking care of the hungry and sharing her story with the clients is much more meaningful.
"It's different when you're getting a paycheck and you're ministering to people, you let people know about your life, where you were, where God brought you from, and what God could do in your life if you let him," Graham said.
Graham entered the mission seven years ago, seeking shelter with her husband for fifteen life-changing months. Their story is one of redemption, together they entered the shelter as addicts, and together they got clean and found God through the mission's services before his passing last year.
"I used to do drugs, I've been to prison, I've been all of those places, so I know what it is to be homeless, I know what it is for someone to love you, I know how it feels to have so much hurt and so much anger that you take it out on other people, but I do know this – counseling and all of that works," Graham said. "I'm not ashamed of anything that I did, I did it, but God has taken me and he just molds me the way he wants and it's so awesome."
Graham originally started in the furniture store when first coming to the mission and took over the kitchen as food service manager five years ago to fulfill her love of cooking and to help those who are lost with a warm, home cooked meal.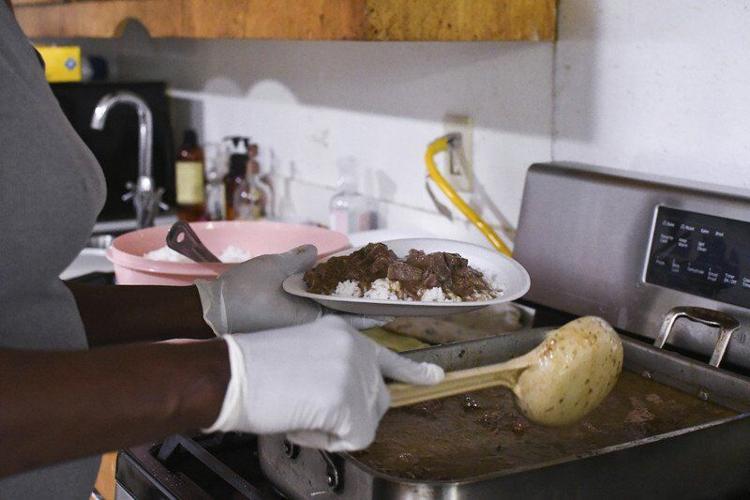 "I love getting up, coming in the door and seeing what I'm going to put together and create," Graham said. "I take pride in what I do and I like doing what I'm doing."
Graham grew up on a farm with five girls and five boys in her family and cooked right alongside her mother from a young age.
"That's how I learned to cook, I would watch her make stuff and it just stayed in my mind. I don't use recipe books or things like that, I just cook from scratch," Graham said, roughly eyeballing the right amount of flour to add to a homemade gravy.
Before the pandemic, Graham would cook for 50 to 60 individuals a day, however, now she serves around 20 to 30 with a small spike expected for Thanksgiving. The slight decline in individuals seeking meals daily is partly due to the recent growth that the Good Shepherd Mission has undergone, distributing over 2.25 million pounds of food since March 30 through Pop Your Trunk and their holiday food giveaways. As the demand has increased for the mission's weekly food distributions in partnership with the Houston Food Bank, more of the shelter has been devoted to storing food to give to the community free of charge, no questions asked.
"I've seen a lot of things change, a lot of people come and go, but you know, God is right in the mix of all of it and that's why we do as good as we do because it's a ministry," Graham said. "People come through lonely, lost, nowhere to stay, that's what we're here for, to help people out. It's so amazing what God can do in your life."
The Good Shepherd Mission, located at 1005 Martin Luther King Dr. in Huntsville, serves two hot meals a day, seven days a week to anyone in need starting at noon. To volunteer in the kitchen or with the food bank, call (936)291-8156.