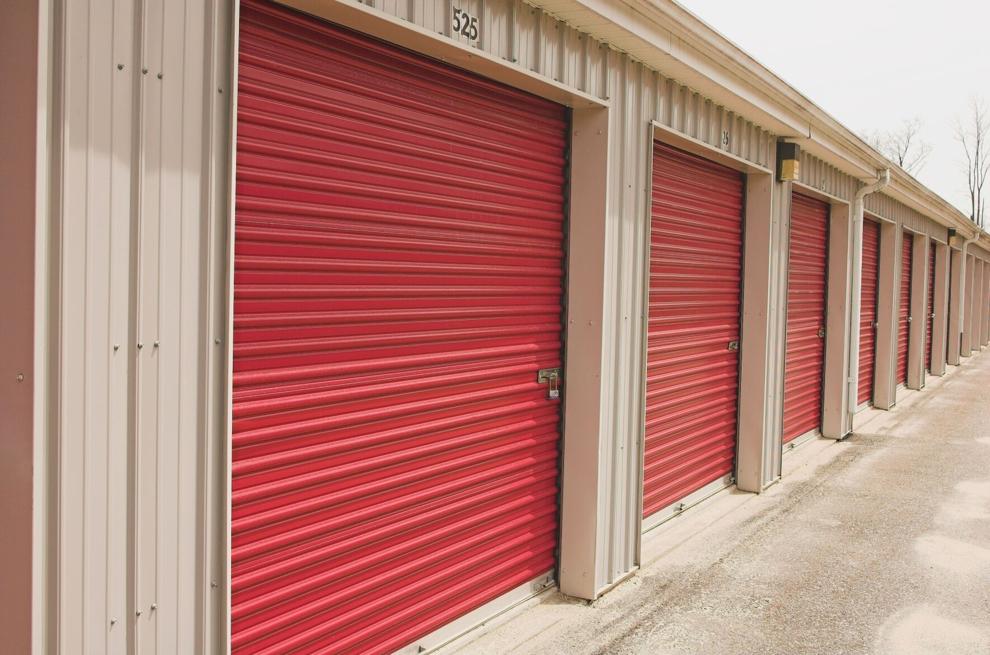 A growing increase in the supply of self-storage facilities may be continuing in the city of Huntsville. 
Tonight, the Huntsville City Council will hold a public hearing on the expansion of a facility that sits just outside one of Huntsville's newest housing developments.
A Space Place has been in operation since 2004, but it's new owners, Spartan Investment Group, is looking to nearly double the square-footage along Hwy. 30 in western Huntsville. Under the proposal, the new owners will add 41,475 square-feet of storage to the existing 50,0940 square-foot facility. The expansion will be completed with the addition of four new buildings.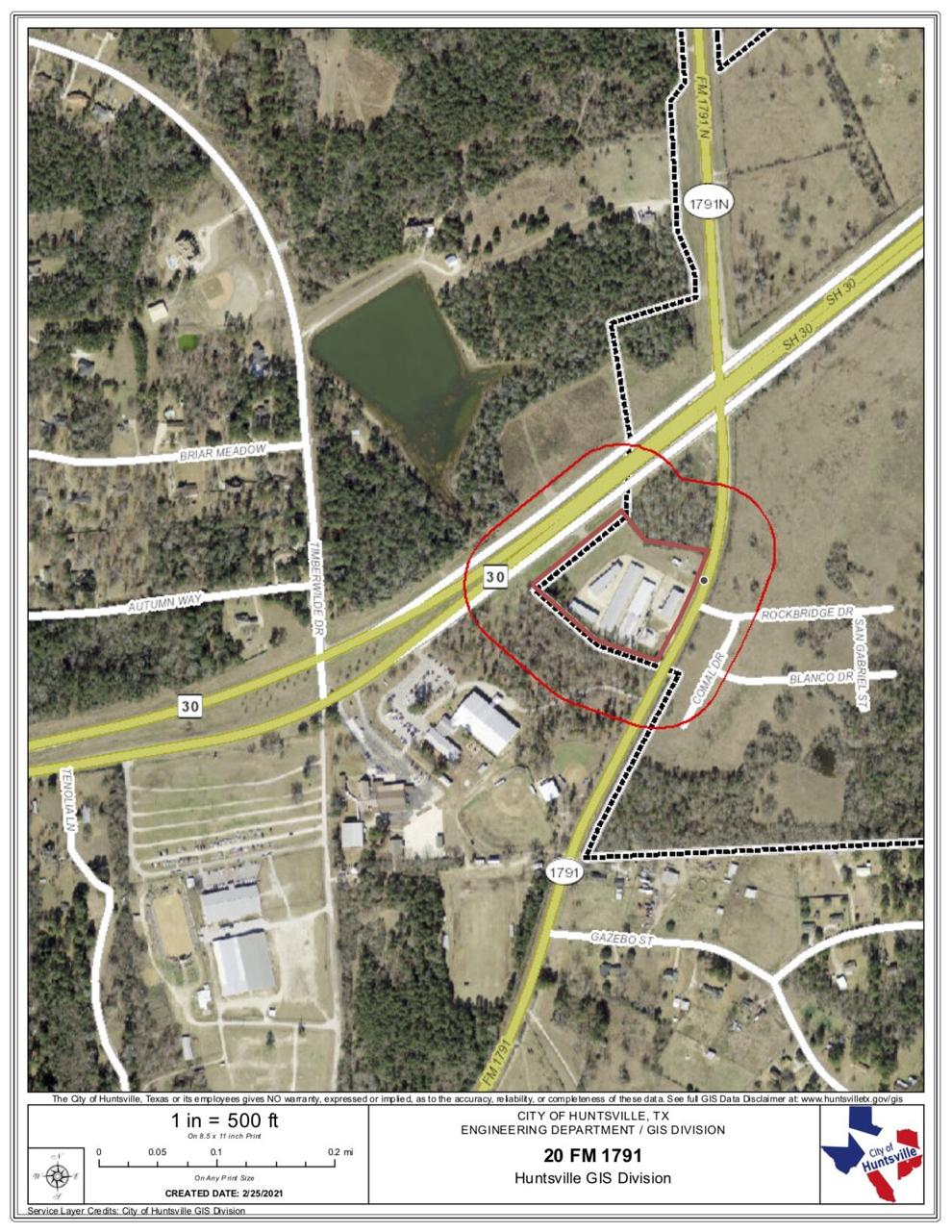 It was approved by the Huntsville Planning Commission in March.
"Through the SIG acquisitions due diligence process, we have determined there is a substantial demand for self-storage in the Huntsville area with the added housing in the area the demand will continue to grow," said Aaron Saunders, the director of construction for SGI in a letter to city officials. "We believe this expansion is meeting the needs of the community by providing safe self-storage for the residence of Huntsville and the surrounding areas."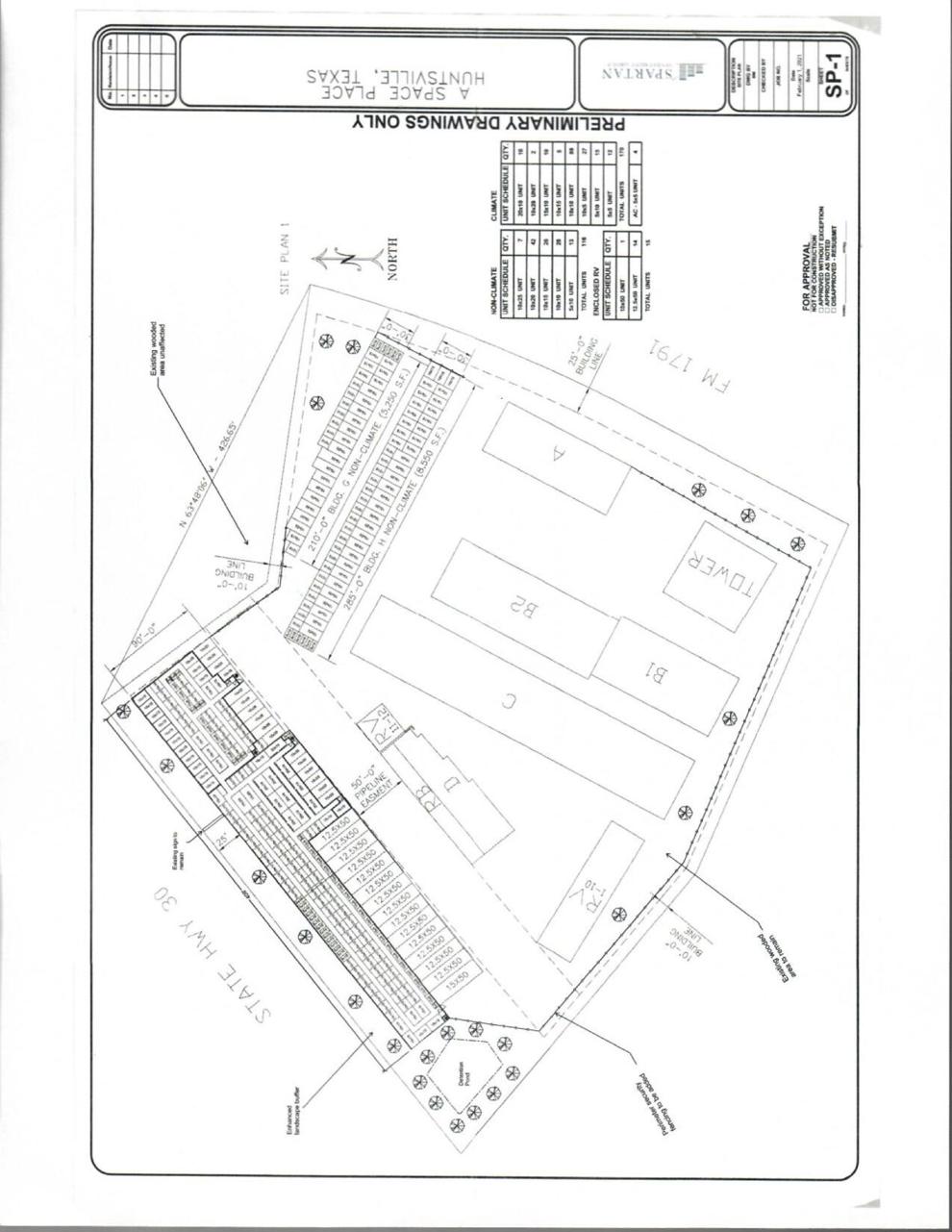 Under the agreement with city planners, the developers have agreed to increased screening and landscaping on the public right-of-ways, among other conditions.
Those wishing to address the city council on the proposed conditional use permit can do so during the public hearing, which will be held at 6 p.m. tonight at Huntsville City Hall.
Other items on tonight's agenda includes:
• Consideration of a budget amendment
• Adoption of an ordinance that will suspend a rate increase proposed by Centerpoint Energy Resources Corp.
• A closed-session hearing for the consideration of an appointment to the vacant city secretary position.
• A closed-session hearing to receive legal advice regarding complaints made by Jesus Rodriguez.
WATCH LIVE
A live-stream of tonight's meeting can be found below.