Students have been taking part in back-to-school events throughout the month, but Huntsville Independent School District employees officially kicked off the school year Thursday at the annual convocation.
As part of the event, Superintendent Scott Sheppard and Assistant Superintendent Marcus Forney took the opportunity to tout increased test scores, and outline their expectations for the 2019-2020 school year.
Officials expect Huntsville ISD's accountability rating to increase to a 'C' when official data is released by the Texas Education Agency next week, with growth seen across the district on STAAR and End of Course exams.
IN PHOTOS: Huntsville ISD Convocation
"It was Booker T Washington who said that 'the measure of our success is not just measured in the obtainment of the goal, but it's the obstacles along the way that we have to overcome in order to get to that goal,'" Forney told a crowd of teachers. "When I came to this district we were considered an 'F' district, but because of the work you all did in the classroom and all the work the students did in the classroom, I can declare that we are no longer an 'F' … we are a 'C."'
Sheppard's expectations for the school year is for every employee to continue to build champions, be pleasant and professional and provide an outstanding level of customer service.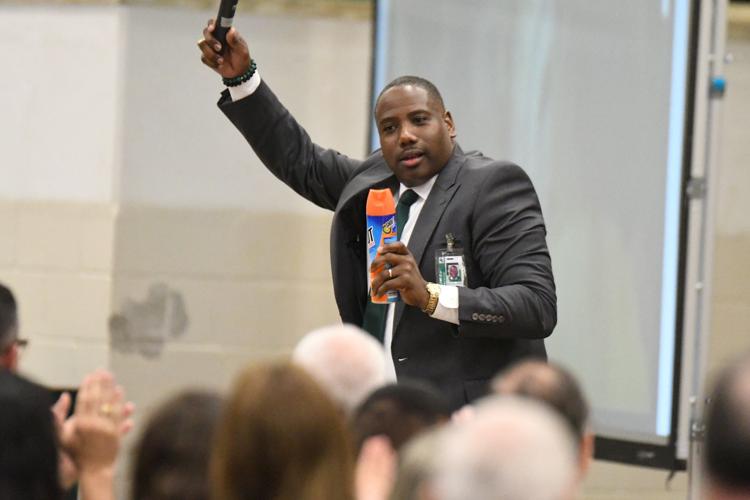 "Our customers are the kids in this community," Sheppard said. "We serve kids that comes with a lot of different backgrounds and lots of baggage. It should not matter what your zip code is, what the color of your skin is, or who your parents are ... that should not drive you educational success.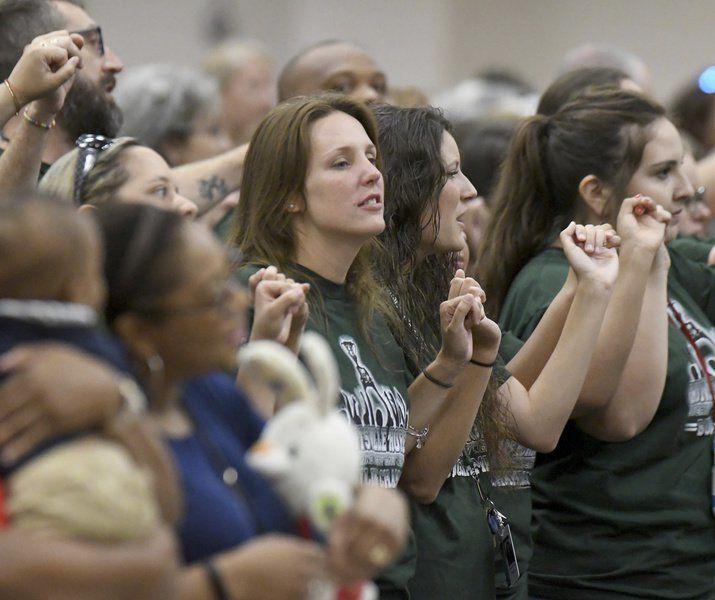 "It is imperative that we provide excellent customer service to every student that walks through our doors. Our livelihood depends on us delivering the best education imaginable to every child."
As the school year begins with students arriving next week, Sheppard and Forney reminded employees to continue their effort to push students and build champions in and out of the classroom.
"We are not content, and we are by no means comfortable," Forney added. "Our goal is to make an 'A' and we will not stop until that happens."