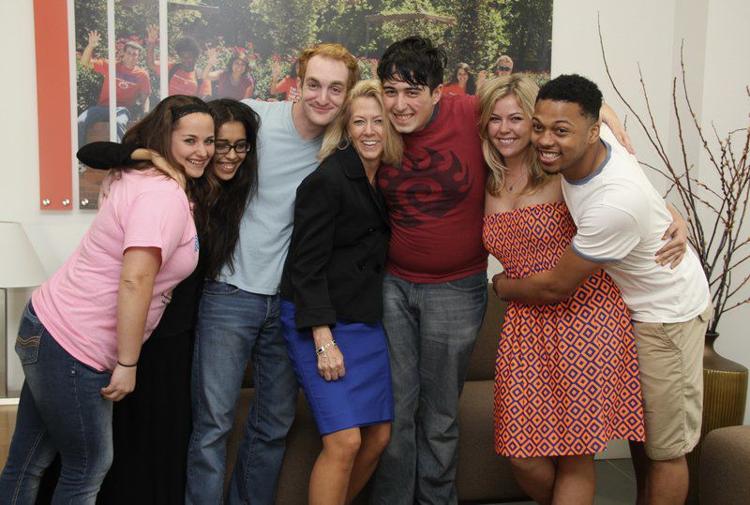 It took the community by surprise. 
Nearly a decade after she arrived in Huntsville, Dana Hoyt shockingly announced her plans to retire at the end of the summer 2020 term.
"This week has been a little emotional at times," Hoyt said, as she reflected on the outpouring of support that she received since her announcement became public. "The notes and messages from the students on social media really touched me … if you don't feel that connection to the students, then maybe you have chosen the wrong industry."
Hoyt became the 13th president of Sam Houston State University on September 1, 2010, a move that would lead to SHSU becoming one of the fastest growing institutions of higher learning in the Lone Star State. According to the US Department of Education, the university's enrollment has grown by nearly 2.3% annually since Hoyt's arrival.
"Dr. (James) Gaertner started the trend when he was president, and we've continued it over the past 10 years," Hoyt said. "Our focus has been to allow for a 2-3% each year, which has allowed us to steadily increase revenues.
"But when you look back over the last 10 years, the changes in the community has made it to where Sam is no longer viewed as a commuter school. What drove that is that there are now places for our students to work, which in turn has helped the community grow."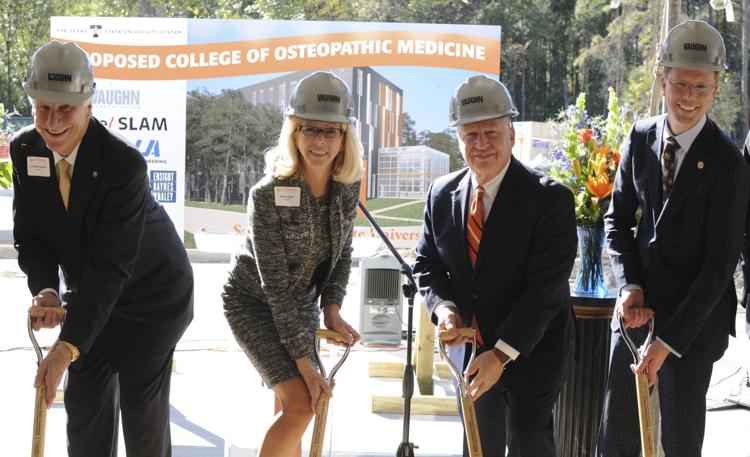 BUILDING A NEW COLLEGE
One of Hoyt's proudest initiatives is with the new College of Osteopathic Medicine, which is currently being constructed in nearby Conroe. The 8th college at SHSU is scheduled to open in May and will help promote primary care, while increasing the medical workforce in eastern Texas, where the need is great.
"In a competitive environment that is something that sets us apart," Hoyt said of the new college. "Part of the reason we went into this is because we saw the need. We've seen so much need for health care in rural and underserved areas, and no one was focusing on that side of the market."
According to Hoyt, approximately 50% of the inaugural class at the College of Osteopathic Medicine is from rural areas of East Texas.
"Most people are going to practice in a similar area to where they grew up," the outgoing president said. "If you grow up in an urban area, then you're likely not going to practice in a rural area. In the long run, we believe that the college will give us more doctors that will be working in small communities like Crockett, and that's big."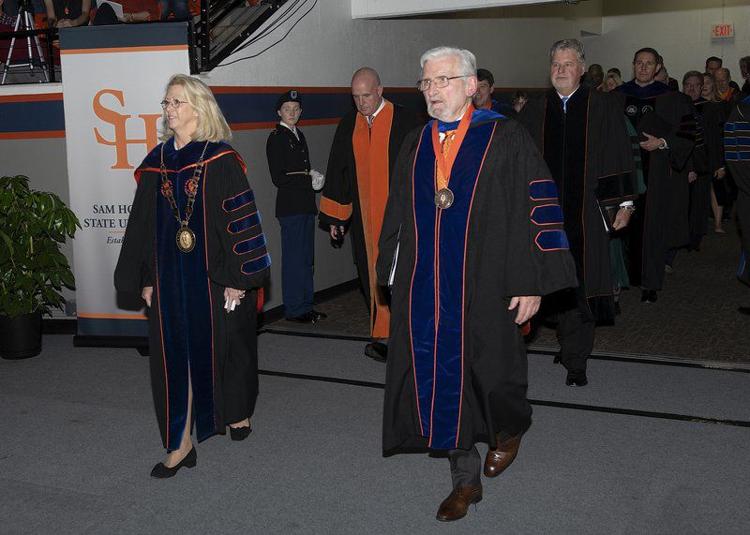 INCREASED GRADUATION RATES
With 77% of students making it past their freshman year, Sam Houston State University has freshman retention rates above the national average. Nationwide, the average first year to second year retention rate is 68%, as compared to 66% in the Lone Star State. Of those students, approximately 52% of them will graduate within six years, a near 3% increase over the past decade at SHSU.
"We've done a lot of work towards educating and graduating students," Hoyt said. "It's all about getting those young people across the stage, and we've been able to bump those numbers up across all ethnicities and demographics."
LIFE AFTER RETIREMENT
Days after announcing her retirement, Hoyt is still unsure how she will spend her time in retired life. But, she expects to spend more time on the golf course and more time traveling, while still being visible in the community.
"I don't think people really understand the commitment that being the president of a university has on one's time," Hoyt said. "Me and my husband have five grandkids, so there is a lot of times that I can't get to all of the dance recitals and track meets."
But, like a true educator, Hoyt plans to continue learning, while remaining a member of the Bearkat community.
"I'm not going entirely away," she said. "I really want to go back and renew my Spanish, and .I'm still going to be around at my Bearkat football games. It'll just be a little less on a day-to-day basis."
Hoyt will officially step down as president of Sam Houston State University in August 2020.