A local church filled with history is turning 175. 
First Baptist Church of Huntsville was established September 16, 1844 by traveling preacher Z.N. Morrell, Thomas Horsley and Ben Fry, with early members that included General Sam Houston and his family. The first sanctuary was dedicated in 1852, followed by the second sanctuary second in 1891.
The church also established the first vacation bible school in Huntsville.
"Our church has had an amazing history," FBC pastor Jason Bay said. "We have experienced tragedies over our 175 years, but we are still here and that speaks to our congregation's resilience."
History of Huntsville First Baptist Church
As the church began to grow, the second building was torn down in 1924, but the first still stands today along 13th Street. FBC was regularly attended by the Houston family, who dedicated a bell which still rings each Sunday. The Houstons even held the church's baptismal services in their family pool.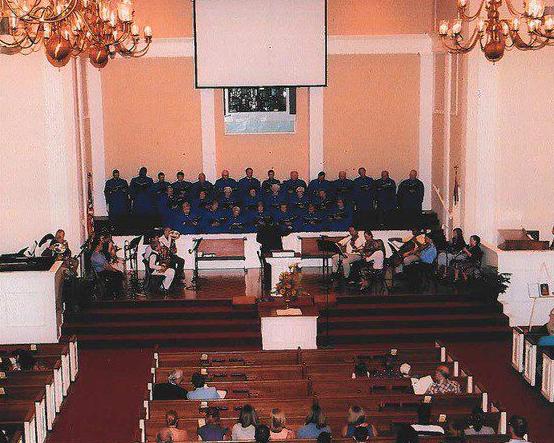 "The Houston family is not the only historical family that has been a part of our congregation," Bay added. "George W. Baines, who was the editor of Texas Baptist Magazine, president of Baylor University and great-grandfather of future president Lyndon Baines Johnson served as our third pastor. Our legacy is rooted in Texas and American history."
The church's third building was An electrical fire damaged the church's second sanctuary January 24, 1954 just after Sunday service ended. E.V. Davis, a student at Sam Houston State entered the church to save instruments and furniture, but was caught in the blaze. Davis' family helped place a plaque with his story and devotion to the ministry.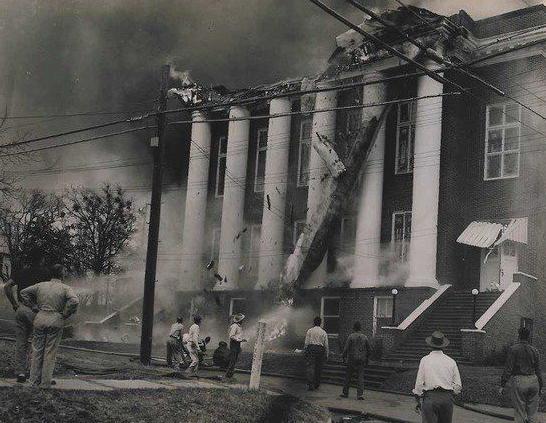 The building was not damaged on the outside and foundations were sturdy, so following renovations, it was dedicated as an education center that is still operational. A fourth building, which became the sanctuary was dedicated in 1955, with the most recent being built in 1971 as an activities center.
"We will be showing a video of the fire during our service Sunday," Bay said. "We have had historians at the church throughout the years who have preserved our history and legacy."
FBC will hold a celebration Sunday beginning at 9 a.m. in the church's education building, with a breakfast buffet. At 10:30 a.m. a program will begin in the church sanctuary, featuring a video about the fire, church history and a sermon by former pastor Dr. Keith Brister. Following the service, church officials will ring the bell dedicated by the Houston family.
"We have a great vision for the future," Bay added. "We believe the church is a lighthouse for the community and it will continue to shine brightly. The future of the church is as bright as ever. This is a time of celebration and reflection for us for what the church stood for and continues to stand for."