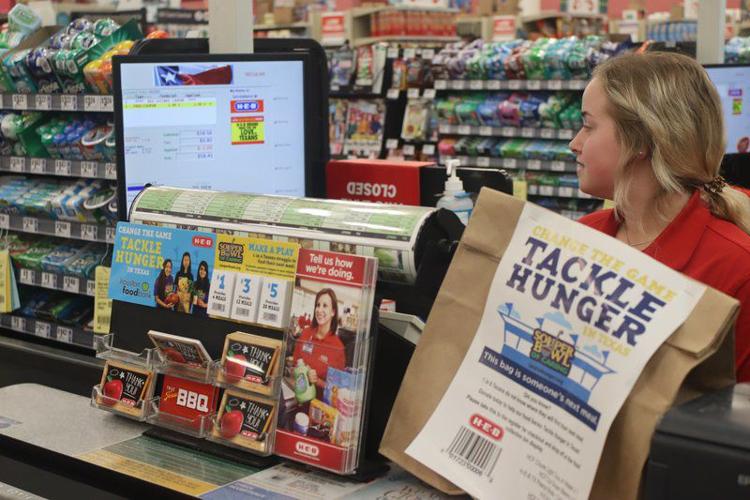 A pair of local grocers are teaming up to help fill food banks through the annual Souper Bowl of Caring campaign. 
Kroger and H-E-B kicked off the food drive earlier this week, which will run through Super Bowl Sunday (Feb. 2), with 100% of funds raised benefitting the Houston Food Bank. The funds raised through the Huntsville food drives will be allocated to the Good Shepherd Mission and other local organizations.
"Overall, last year was the biggest fundraiser in the history of the Souper Bowl of Caring, but we expect it to be surpassed this year," Huntsville H-E-B community coordinator Marissa Maas said. "We raised 85,000 meals last year, but our goal this year is to raise over 105,000 meals this year."
In 2019, the fundraiser included nearly 4,900 groups across the nation and raised $9,714,635 in cash and 4,864,089 pounds of food. It benefitted 3,549 charities.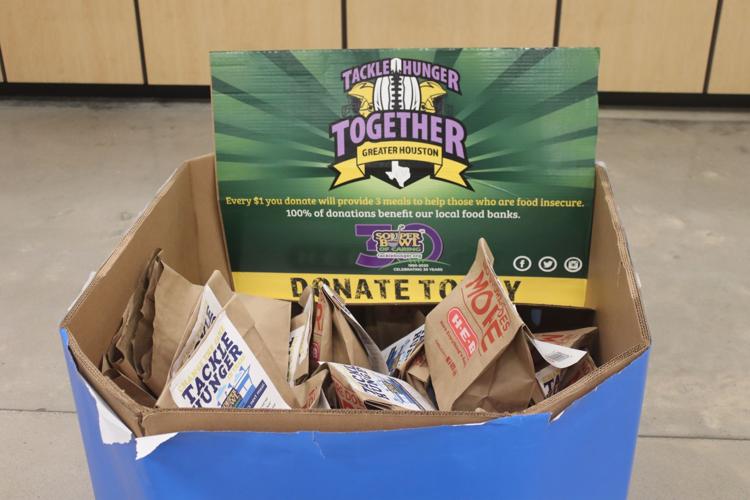 So far, this year's fundraiser includes 28 groups that have raised $32,402 and 9,377 pounds of food, benefitting 18 charities.
The University of Houston Athletic Department's 2020 Collection is leading the Houston area in fundraising so far, with Texas ranking third across the nation. In 2019, the Greater Houston Food Drive led the nation with $2,068,274 raised, with Texas also leading with $6,187,915 raised. Additionally, five of the 10 leading groups were from the Houston area.
"Last year we raised around 10,000 meals from both our bags and donation tabs," Kroger manager Frank Oh said. "This year we have a goal of 13,000 donated meals. All of our funds will benefit our community. It really means a lot to us to help our great community."
The food bags at H-E-B and Kroger contain rice, cut green beans, peanut butter, spaghetti and corn. The check out stands also offer tear pads with $1, $3 and $5 donations, which can equate to between four and 12 meals.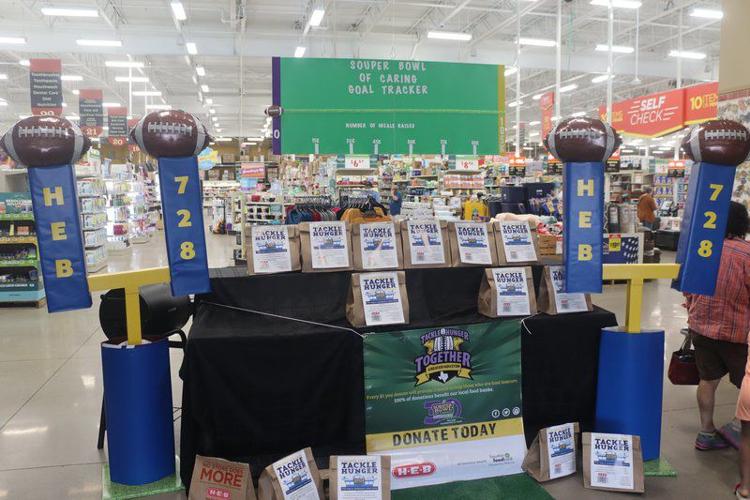 "Towards the end of the fundraiser, we will have the Sam Houston State baseball and football teams come in to help raise funds. Ms. Sam Houston will also be on hand during the last weekend to get the word out about the pageant and help us," Maas added. "This community is always so helpful and comes together to help others. It is really touching to see."
H-E-B and Kroger also hold other charitable programs throughout the year. In December, the Feast of Sharing was held at the Walker County Senior Center where a full holiday meal and served to the elderly. Following the Souper Bowl of Caring, H-E-B will begin their March of Dimes initiative.
"We want to be a large part of the community and help as many people in the community as we can," Oh added.