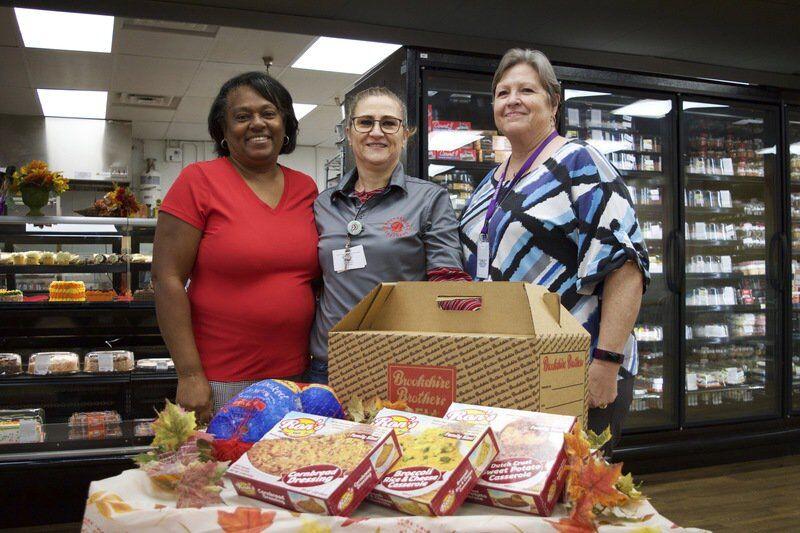 HUNTSVILLE — With supply chain shortages yielding skyrocketing prices this holiday season, Brookshire Brothers has partnered with Huntsville Head Start and SAAFE House for another year, to ensure that no family goes hungry this Thanksgiving.
40 families have been identified by Huntsville Head Start and SAAFE House that could benefit most from a Thanksgiving meal sponsorship this year. However, the nonprofits need the community's help in adopting families to meet their goal.
"We're really struggling," Brookshire Brothers deli manager Patsy Hohensee said, noting that only six families have been adopted thus far, falling significantly behind the 20 families that were sponsored by this time last year.
2020's adoptions came down to the wire, eventually rounding out with over 100 Huntsville Head Start and SAAFE House families being taken care of for Thanksgiving.
"Even in the pandemic, you still see people wanting to help and that's really good," Huntsville Head Start education coordinator Brenda Thompson said.
This will be the seventh year for Huntsville Head Start and the sixth year for SAAFE House to partner with Brookshire Brothers for their annual adopt-a-family meal packs, which provide an entire Thanksgiving meal for a family that would otherwise not be able to afford one.
"It has a big impact on the kids, because we have so many families who can benefit from the meals," Thompson said, adding that many of the families served at Huntsville Head Start are trying to make ends meet. Thompson notes that some of her families rely on SNAP benefits to feed their families and may have already exhausted that resource since the beginning of the month. Others simply need a relief of pressure, struggling with work schedules and their kids being out of school, not knowing where their next meal will be coming from.
"It lets them have a happy time instead of stress on top of more stress, it definitely makes a better life for them," SAAFE House executive financial director Twana Sullins added.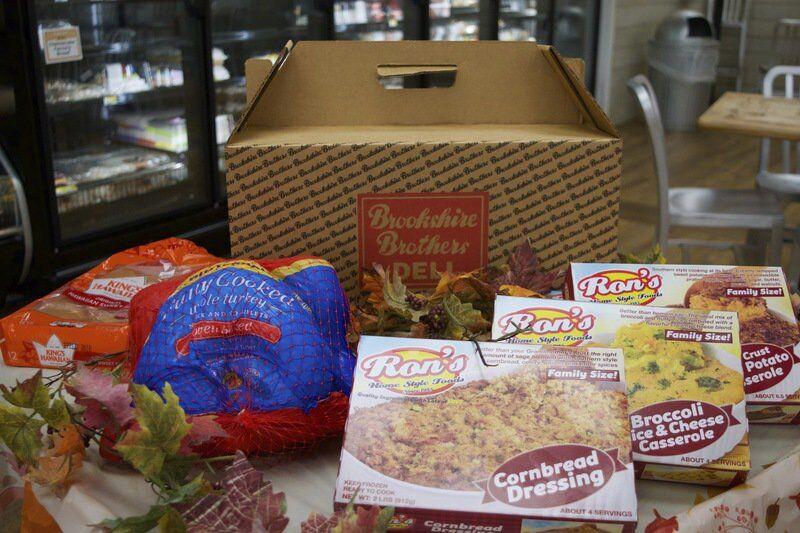 For $74.99, an adopted family will receive a custom made meal pack complete with a turkey, gravy, rolls, cornbread dressing, broccoli and cheese and sweet potato casserole, with options for substitutions. Each meal pack is large enough to feed a family of six to eight, which should provide smaller families with left overs to last until school resumes.
Brookshire Brothers will contribute $5 towards every meal that is purchased, which will be deducted from the final price at check out. For those who can not afford to sponsor an entire meal but wish to give back, partial donations of any amount towards a family's meal will be accepted.
"Every $10, every $5, every cent makes a difference and it's those that might not even have it to give, that still give and that's amazing," Sullins said.
Brookshire Brothers will take sponsorships through Monday, at which time families will begin picking up their meals, however, they hope to have all families adopted by this Friday, in order to have time to put together the packs and inform the families that they will be receiving a meal.
Once Huntsville Head Start and SAAFE House meet their goal of having their 40 most crucial families adopted, excess sponsorships will go towards feeding their remaining clients in order of need. Remaining purchased meals will be donated to the Good Shepherd Mission or saved for a Christmas distribution.
"I want to make sure all of the kids get what they deserve, they really do deserve to have a happy home, a happy meal and a happy life," Hohensee said.
Families will begin picking up their meals anonymously at Brookshire Brothers on Monday, with free delivery available to those who are not able to make it into the store.
"I used to get so teary eyed when I first started doing this because (the kids) would come in thinking they were the man of the household taking care of their family because they were getting this meal to take to their family," Hohensee said.
Those interested in adopting a family for Thanksgiving can visit the Brookshire Brothers deli and ask about sponsoring a family. Adoptions can also be made over the phone at (936)435-1209.