Granary Health Foods opened its doors to Huntsville Monday morning in the old Payless ShoeSource building off of Highway 30, after several months of remodeling. The official grand opening and ribbon cutting ceremony of their 11th location will take place February 4 with the Huntsville-Walker County Chamber of Commerce.
"It's been great, we've had so much positive encouragement and we were swamped … so far everybody's been so happy, a lot of customers have been like, 'I get this stuff online or Amazon and now I can buy it here locally,' … they're really happy about that, and we're glad to serve," Granary regional manager Wynn Worthen said.
While the Granary team is still focusing on getting the store completely set up, customers can enjoy shopping their selection of supplements, herbs, essential oils, cleaning supplies, personal hygiene products and groceries closer to home.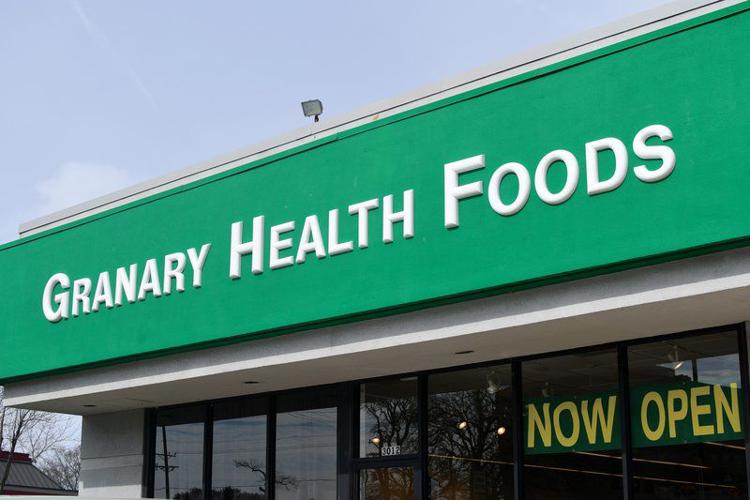 Huntsville locals Caroline and Dewitt Oleinik used to shop the competitively low, every day prices at the Conroe location, however busy work schedules, a longer commute to the store and limited store hours made shopping trips difficult for the family. With the new location, the couple sees themselves shopping with the Texas based health food chain more often.
The Oleiniks have two children with gluten allergies and Caroline notes that the same gluten-free food products are more expensive at mega retail chain competitors Kroger and HEB.
"The prices are competitive and they've got a selection that you can't get at any of the other grocery stores," Dewitt added, noting that the prices are even cheaper than Amazon.
Autumn Guiza is a regular Amazon shopper as well, however she looks forward to supporting the local economy by shopping local with Granary.
"We buy everything on Amazon, but it's a lot better to support local businesses … everyone is friendly and it's very organized and clean," Guiza said.
Guiza and her family live a health conscious lifestyle and strive to approach medicine with a more holistic approach. Guiza visited the store for the first time Tuesday afternoon to shop for elderberries as a natural immune booster to help fight the cold and flu season.
"I'm from San Francisco and there's tons of healthy options for food, vitamins and stuff like that. So coming here, it doesn't feel like there's as much health-conscious stores around. This is the first place that looks like they're on the more natural side," Guiza said adding that it was a much needed addition to the Huntsville community.
"You have people who have just been to the doctor, they have these problems, they don't want to take medications, and they want to fix the actual problem instead of just covering up the symptoms," Granary store manager Brittany Ash said, adding that many of their customers are also looking to simply live a healthier lifestyle.
Granary's Huntsville location offers 3,000 to 4,000 products in the small space with an emphasis on providing affordable vegan, gluten free, Keto and paleo options in addition to their wide array of supplements.
"I feel like our culture is trying to get more into the natural lifestyle, getting away from processed foods, non-natural medicines and stuff, so I think it's really cool that this is here," Guiza said.
Granary Health Foods is located at 3012 Hwy. 30 in Huntsville and is open Monday through Friday, 10 a.m. to 6 p.m.