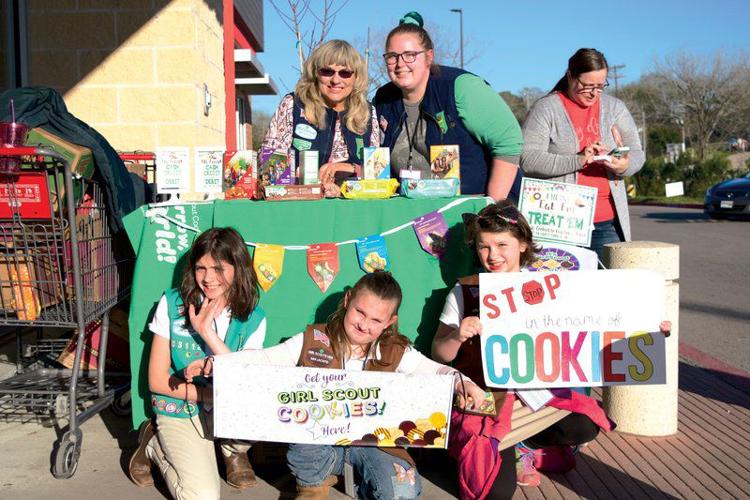 As spring time rolls around, our cookie senses begin tingling, asking the question, "when are Girl Scout cookies going to be available?"
Wonder no more, as it's the time of year we've all been waiting for – Girl Scout cookie season is upon us.
No Walmart or H-E-B is safe for health nuts looking to maintain their New Year resolutions, as the local Girl Scouts of San Jacinto Council took to the streets last Friday, kicking off everyone's favorite time of year with their weekend cookie booths.
The Girl Scouts have been tempting the public with their delicious cookies since 1917 as a way to finance troop activities. The practice began in each girl's kitchen, baking her own cookies to sell with a single recipe distributed by the council until the 1930's when the cookies reached commercial production, exploding into a full phenomenon from there.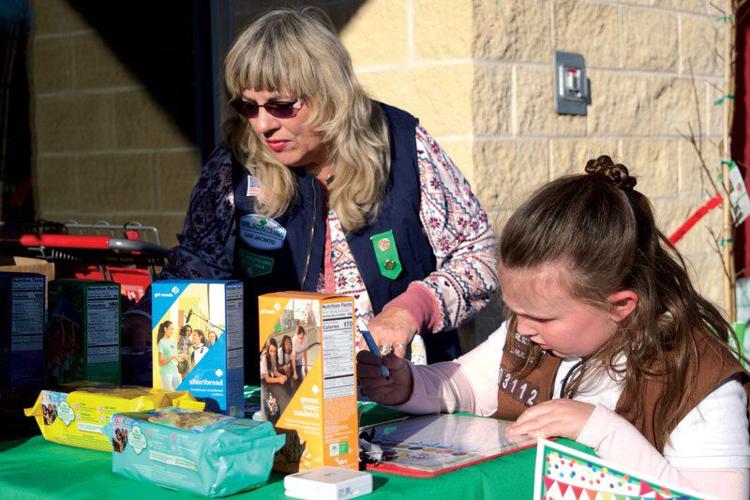 For seven-year-old Tori Shipman, selling the cookies is her favorite part of Girl Scouts. A potential business mogul in the making, Shipman aspires to sell 2,000 boxes of cookies this season – and she just might do it. As of Monday, Shipman has already sold over 1,000 boxes on her own which guarantees her a spot at a special expense-paid summer camp for "Cookie CEOs" where she will be able to hone her skills in sales and marketing.
Shipman aspires to sell another thousand boxes to cover her expenses for a second week of camp, this one a Harry Potter themed adventure at local Girl Scout Camp Agnes Arnold. And for those wondering – she considers herself a Gryffindor (of course).
However Shipman won't have to bear this cost with her cookie sales alone – part of the troop's cookie stand sales will go back to each local Girl Scout in multiple ways.
While 25% of a troop's sales goes back to the bakers, 57% of the sales goes to the Girl Scout council, funding badge workshops, local girl program services and the camps that the girls have the option to go to in the area.
"The council gives each girl either a set amount of prizes or a set amount of 'cookie dough' to use, so that doesn't come from our troop, it comes from the council, it's part of that 57%," GSSJC Troop 103112 leader Heather Arlt said.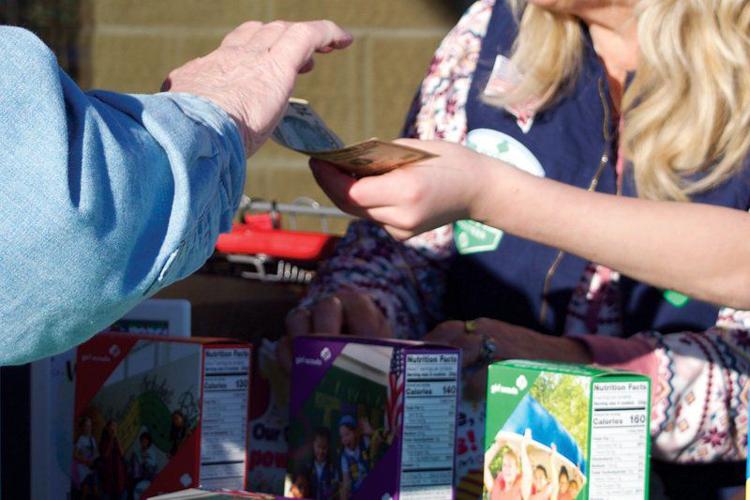 Prizes include plush boxes, camping gear, necklaces and crafts, however Arlt said that most girls actually choose 'cookie dough' to put towards summer camp.
Many may have noticed that the cost of a box of Girl Scout cookies in Huntsville is actually one dollar more than the cost in other cities, however the extra cost is to help make the Girl Scout program accessible to girls in Huntsville – a low income city.
"Our council is really great on financial aid, they know that this area is a low income area, so our council is really great on making Girl Scouts virtually free for parents, or making it to where they can afford it," Arlt said.
"That's why we've been hitting so hard with the cookies, because we're trying to make it virtually free for these people. There's still some cost to it just because of commitment, but most of the time we try to make it as low cost as possible, which helps girls because they might not be able to be in other programs because of the cost."
The remaining portion of all sales, amounting to 75 cents per box, is split into thirds and is distributed to go back to the troop for donations to local charities, group trips and their badge programs.
Through badge programs, girls are able to gain skills in STEM, outdoors, life skills and entrepreneurship, earning 10 badges in a year. Recently, the troop has already completed their home science badge, taking items commonly found in the kitchen to make air fresheners and cleaning products, and also made slime because "no Girl Scout meeting is complete without some slime," according to Arlt.
The girls have also learned about different countries and their customs, completed a robotics badge for which the girls spent three meetings designing a robot they could imagine in the future and completed a making friends badge.
"I think we have taken in some girls in our troop that have had a problem communicating with other girls and maybe adults, and we try to install in them the respect that you should give to other people," Arlt said.
"Our biggest thing is you may not like the person, but you still gotta respect them, and so that's our goal with all of the girls that we have in our troop is to get them to that level of respect for everyone. We've seen a lot of girls change within a year – I see them working together and asking each other's opinions."
Cookies aside, the girls of Troop 103112 would consider making new friends their favorite part of Girl Scouts, their friendships spanning schools and some lasting a lifetime.
"Some of these girls don't go to the same school, yet they're best friends and that would have never happened if they weren't in Girl Scouts," Arlt said.
To join Girl Scouts, find a cookie stand or seller, visit https://www.girlscouts.org/.