The state of Texas is scheduled to execute its second death row inmate in a week. 
Mark Anthony Soliz, who was sentenced to death for killing a 61-year-old Johnson County woman during a 2010 crime spree, is set to die by lethal injection Tuesday evening at the Huntsville "Walls" Unit."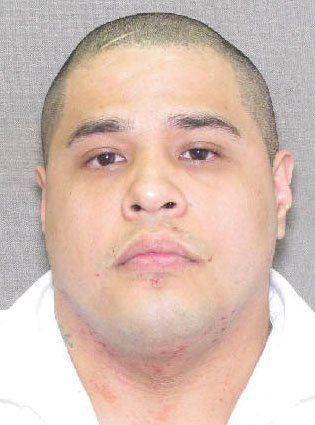 Fort Worth attorney Greg Westfall labeled Soliz as the "poster child for how stupid the death penalty is," while former Johnson County Sheriff Bob Alford called the Texas death row inmate one of the most dangerous men he ever dealt with.
Soliz, 37, was sentenced to death by the 413th District Court for the June 29, 2010 shooting death of Nancy Hatch Weatherly in her home near Godley.
Soliz and his friend Jose Clemente Ramos, stole long guns and a 9-millimeter semiautomatic during a burglary, according to court records. For the next week, they robbed strangers at gunpoint, shot a man in the ear, killed the driver of a beer delivery truck, pulled off a carjacking, burglarized homes, and shot a man repeatedly in a drive-by.
Most of the crimes were in Fort Worth, but on June 29, Ramos and Soliz drove to Weatherly's home in Johnson County. When the victim answered the door, the duo pulled out a gun and pushed her inside to rob her.
Attorneys involved in the case said Weatherly had poor eyesight, and may have confused Soliz and Ramos for two men who did work on her property when she opened her door.
Soliz, in a statement to police, said he laid the gun on the table in the Weatherly's dining room, walked outside leaving Ramos inside and heard a shot. Subsequently Soliz, on that same statement wrote in hand, "It was me that shot that woman."
Court records say that Soliz left Ramos to guard Weatherly while he ransacked her house. Ramos tried to calm Weatherly telling her they were only there to rob here home, when Soliz walked back into the room.
Attorney's said Weatherly asked Soliz not to take an item that belonged to her mother, at which point Soliz said, "Then go be with her" before shooting her in the back of the head. A woman who testified during the trial said Soliz recounted the incident to her later that same or the next day and made fun of Weatherly's accent while doing so.
Soliz' attorneys pointed toward his troubled childhood including a mother involved in prostitution and drugs and witnessing his aunt dying after being stabbed. Soliz, they argued suffered from fetal alcohol syndrome, an argument Soliz' appellate attorneys put forth to no avail during his appeals.
Soliz, at the conclusion of his jury trial, displayed no emotion as Judge Bill Bosworth read the jury's verdict. Soliz' accomplice, Jose Clemente Ramos, pled guilty to capital murder on Aug. 10, 2012, and received life in prison without parole.
Baring a reprieve from the U.S. Supreme Court or Texas Governor Greg Abbott, Soliz will become the sixth person executed in Texas this year.
—
Matt Smith with the Cleburne Times Review contributed to this report.