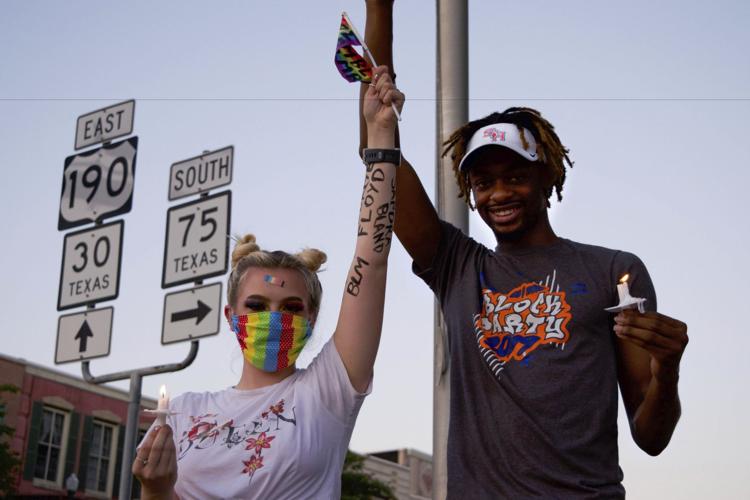 Amidst global protests calling for an end to police brutality and racial systemic oppression, a new generation of law enforcement officers are ready to make a change from within the system.
"I've always wanted to be a part of something bigger than myself, but smaller enough to make a difference," said Stephanie Bittick from a Huntsville BLM protest with the names of Breonna Taylor, Sandra Bland and George Floyd written in black sharpie down her arm.
Bittick moved across the country to study criminal justice at Sam Houston State University, however, after a lifetime of knowing she wanted to be a police officer, Bittick found herself questioning her future career following the killing of George Floyd in Minnesota. .
"Ever since all of these riots and protests started happening, it really made me question if this is the career that I want to do, because how can I morally support a system that doesn't support everyone?" Bittick said.
"I felt like I was having an identity crisis, I've wanted to be in law enforcement my entire life, and now that this is happening, I feel that I was in a position where I didn't know if this is what I really want to do anymore," Bittick said.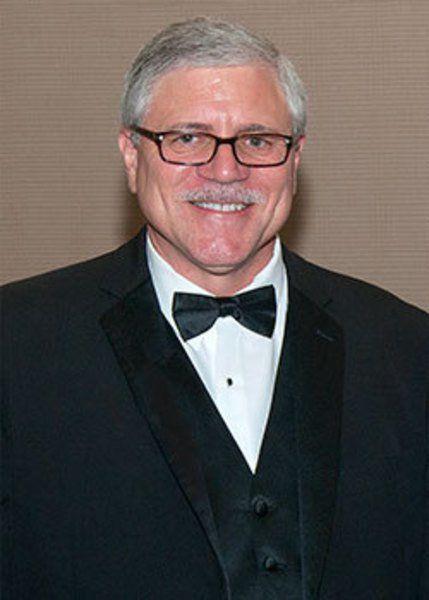 The same concerns have been echoed by many of Bittick's peers in the college of criminal justice. Dean Phillip Lyons notes concern about a change in public opinion towards the police dissuading those considering careers in the field. It's something that Lyons is monitoring, however for the moment, the college's head count has seen a slight increase in enrollment. It's not as high of an increase as they are typically used to seeing, however Lyons believes that could be an institution-wide problem due to the pandemic.
"There is a lot of social unrest right now and attitudes towards the police are changing," he said. "It may give them pause to reconsider whether this is the right career choice, my message to them has been that there has been no better time in my lifetime than right now to make a positive change in the community.
"Most of our students are motivated to get into the field because of that, they want to make a difference, they want to make a change. This is the time, I think it is fair to say that there has not been a time since the 1960's that we were more primed to take a look at what the police do and how they do it."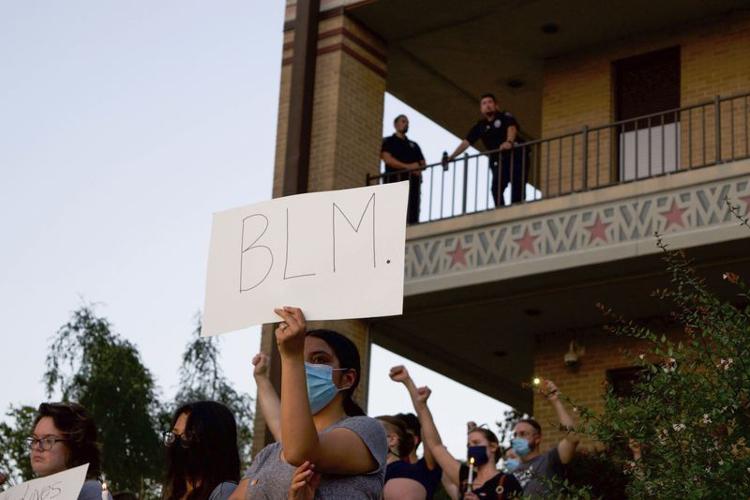 Lyons admits that while he doesn't believe policing is as bad as its worst critics would uphold, it is also not nearly as good as its staunchest defenders would claim.
"I think an honest and fair look is important, I think that it will lead to positive change and I think these students that are coming to our college right now, can have an important role in being a part of that change," he added.
It's a sentiment understood and expressed by many within the college.
"A lot of people in the organization, including myself, feel that something needs to change with law enforcement officers," SHSU criminology major Kaylea Haas said. "Somebody's gotta do this, somebody's got to be in this field … we want to change it, we want to make it better, and so we can't decide to go and do something else and just kind of leave it behind and let it continue to explode."
It's risky for Haas to be going to the protests as a criminal justice major, it could affect potential employers' perceptions of her. However, a successful movement needs different strengths and perspectives to tackle every angle of the battle.
The College of Criminal Justice at Sam Houston State University is one of the top programs in the country for the study of criminal justice and criminology, forensic science, and security studies. Since 1963, the college has been at the forefront of academic research and professional leadership development.