It's was 85 years in the making. 
The Huntsville-Walker County Chamber of Commerce honored the best in business and community at its annual gala Friday night on the campus of Sam Houston State University.
Longtime members and newer faces were recognized during the ceremony.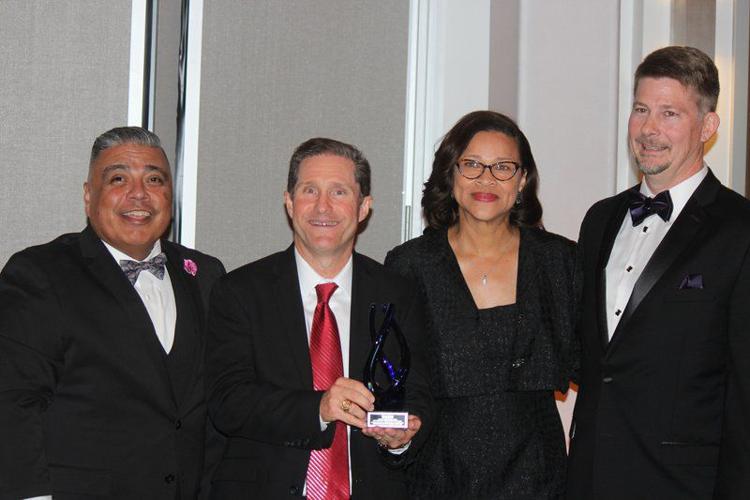 Rissie Owens, the president of the Huntsville ISD Board of Trustees, received the Mance Park Lifetime Achievement award.
Owens recently retired from a long and distinguished career in the field of criminal justice. She was appointed as the first female chairman of the Texas Board of Pardons and Paroles.
She said it was an honor to be recognized and a pleasure to serve the community that she loves.
Bette Nelson, who has been described as a "cheerleader" for Huntsville, was given the Edwin Sandhop award for her countless hours of volunteer work. She has served on organizations such as the Downtown Business Alliance, the Huntsville Main Street Advisory Board, Huntsville Rotary Club and the H.E.A.R.T.S. Museum Board of Director.
She has owned and operated several businesses on the downtown square.
"I am so honored to be with all of you tonight," Nelson said after receiving the award. "So many people in this room have done so much to make Huntsville grow. It only took me 90 years to get here."
The night also served as the final event for Chamber of Commerce Chairman Trey Wharton, as Gulf Coast Trade Center executive director Dale Underwood was installed as the new chairman for 2020.
Underwood spent his time talking about his vision for the future of the Huntsville-Walker County Chamber of Commerce.
"A chamber should reflect the values of our community and our county … and this one does that really well," Underwood said. "We are stronger together as a group than any of us individually.
"In 2020, we want this chamber to be about building bridges. Business is coming north of I-45 and we want to be ready for that. It's time to get to work and continue the progress that we have made this past year."
Other recognitions
The Director of the Year award went to Stephanie Pitts of AdVantage Specialties Inc., while the Key Member award was given to Clint McLaren of Wiesner Inc. Huntsville.
Robert Lindemann received the Volunteer of the Year award for an individual and Gulf Coast Trade Center won the award for an organization. The Warm Welcome award went to Dr. Caroline Crimm, the Ambassador of the Year award went to Kyle Barnard and the Small Business of the Year award went to Learning RX.