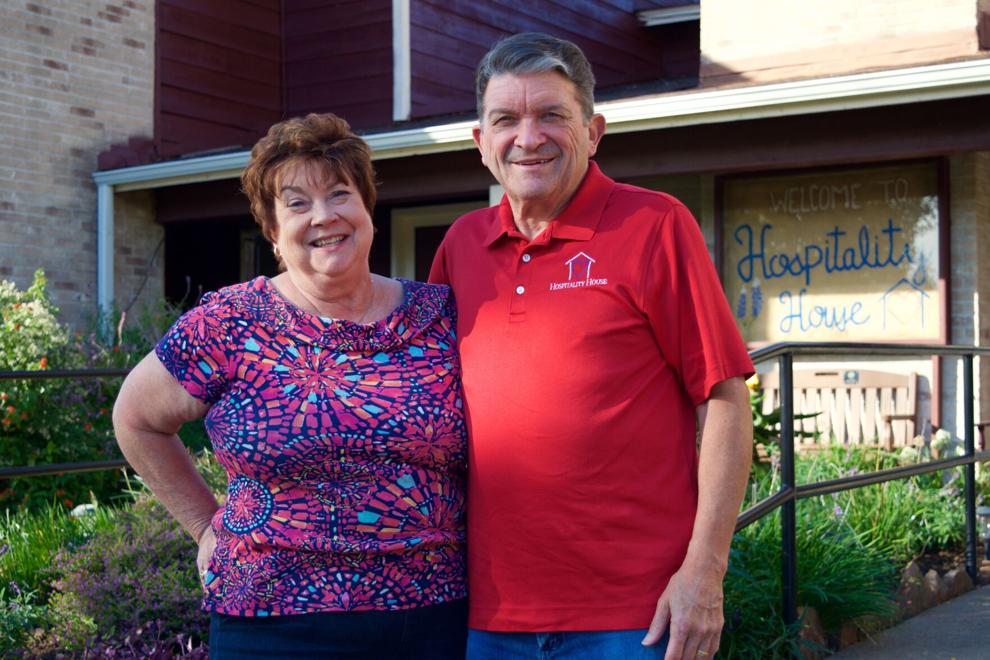 HUNTSVILLE — The holiday season is a time for families and loved ones to gather, but for some, it's not so easy.
For the families of the incarcerated, the holidays can be a difficult time, arranging travel and scheduling visitation, all for one hour with their loved one, before the heartache of reality sets in and it's time to head home alone.
But no matter the obstacles, the tearful goodbyes or passage of time, they would all do it again, especially with the help of the Hospitality House, which helps bring families together in more ways than one.
Gathered around a Thanksgiving meal provided by The Woodlands First Baptist Church, the conversation at the Hospitality House ebbs and flows, with all of the warmth, smiles and laughter of a group of friends that have known each other all of their lives. Even for newcomers, Wendy Young, her mother, Teresa Grigspy, and her four sons, all find solace in the company of the other families and the volunteers that make it all possible.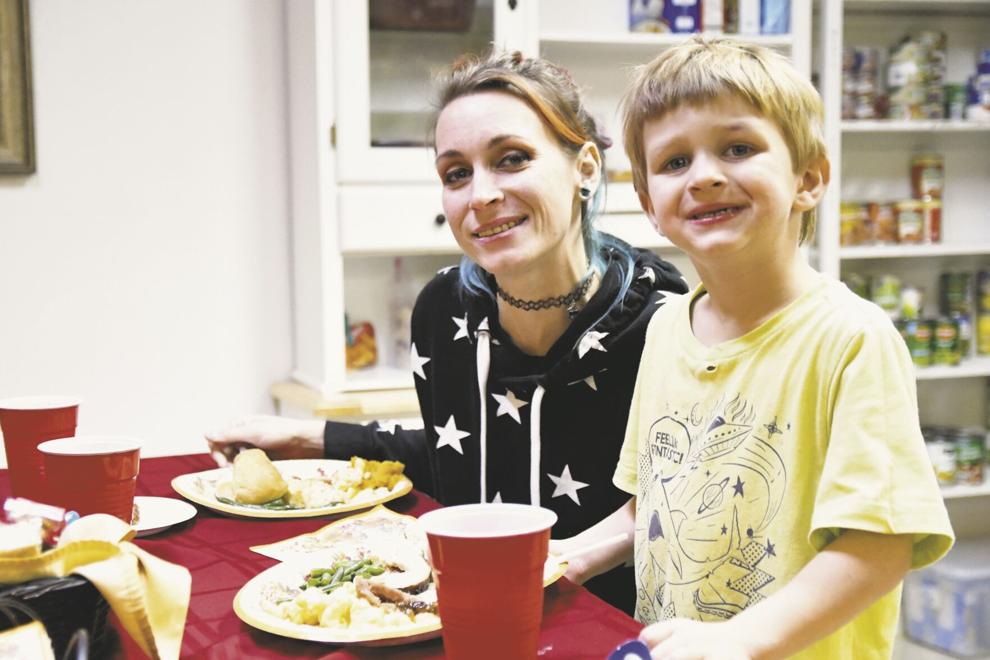 Young almost ended visitations with her oldest child's father, frustrated with the COVID protocols for visitation at the prisons allowing only two children in per visit. Since finding the Hospitality House, it's been the resource she needed to keep up the visitations, allowing her mother to stay at the facilities with two of her kids while she's at the prison.
She's only stayed there three times sporadically, however, with four children in tow, one of which is special needs, she notes that it's nice to have a place to let the family relax and unwind before heading back to the Dallas area.
"We gear everything around helping the family as a whole, but especially, we want the children to see that they can make better choices, they can choose to not go to prison, they can choose to do well in school and get jobs," Hospitality House director Debra McCammon said, noting that it's why they heavily staff volunteers from the university. "It all does come down to each one of us makes choices, their loved one made an adult choice to commit a crime, but that doesn't mean the whole family is bad or that the whole family has to live with that choice, they can choose to live differently."
Young's children settle in with some of the volunteers' children, making fast friends already as they dig into their turkey, mac and cheese and bread sticks.
It's a busy night at the house, and when she's not flitting around the kitchen to make sure everyone is taken care of, McCammon stands against a wall with her plate in hand, making sure that her clients can relax at the tables. She smiles as she eats her Thanksgiving meal, watching the families and volunteers as they tell stories and talk about their lives.
As the children move on to the art studio with a volunteer art teacher from Sam Houston State University to make gingerbread houses, McCammon settles in to an empty seat to chat with an expectant mother.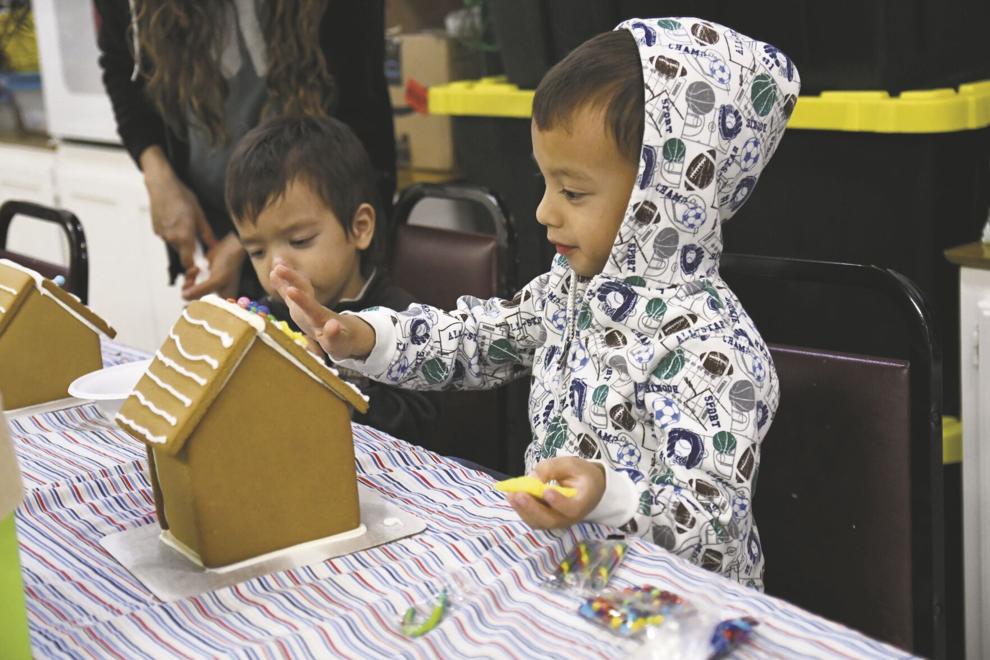 It's typical for the Hospitality House to host more families through the holidays, as loved ones feel the magnetic pull of the season to be together.
Celeste Gomez and her mother made the nearly seven-hour drive along the coast from Brownsville to visit her brother at the Estelle Unit a few days before the holiday. They've been staying at the Hospitality House for the past three years and are appreciative of the judgement free atmosphere it provides.
"It's like coming to your second home, as soon as you walk in, you just feel welcomed, it's peaceful to be here," Gomez said.
A fixture of the community for 35 years, Hospitality House has helped families reconnect by providing temporary housing for the mostly women and children they serve to visit their loved ones who are incarcerated in the county's prisons.
"Rather than them sleeping in the rest areas or convenience store parking lots, which is what they were doing for years, is pulling over and parking, now, they're able to pull over and rest in a safe and secure facility in the home," McCammon said.
For 75 year-old Sylvia Guajardo, it's a blessing that she didn't know existed until recently.
For a year and a half, Guajardo would make the nine-hour trip from Castroville to the panhandle every weekend to visit her son, sleeping in her car overnight in the freezing winter cold and blazing summer heat. She eventually moved into a trailer home in Amarillo to be near him until he was transferred to Huntsville not long ago.
Now, she's able to live in Castroville again with her daughter and make the shorter drive to Huntsville each weekend, spending a night at the Hospitality House, rather than her car most nights.
She's not alone.
San Antonio based Diana Swisher has been visiting her son in prison for the past 10 years, however, it wasn't until eight years ago that she heard about Hospitality House by word of mouth from other visitors at the prison.
"Before that, I would leave early, like at midnight on Friday, pull over somewhere, rest, so I could be at the prison by eight o'clock, so it was very hard," Swisher recalled. "This has been such a blessing, it makes it easier to see your loved ones and you're able to come once a month, especially in the pandemic."
She tells people that she stays with friends and family when she visits her son at the Wynne Unit and in a way, it's true. The bond between the families that stay at Hospitality House is like that of extended kin, and the house a second home to everyone.
"Nobody judges anyone because we're all here to see husbands, boyfriends, sons, uncles or whoever," Swisher said.
It's become a safe space for the families to find empathy and support in one another. While the children play games or do crafts together with the volunteers, the mothers work on puzzles, telling stories or finding solace in the facility's prayer room.
"We're coming from different directions, but we're all walking the same path," Darleen Ahrens said.
Darleen and her mother Francis have been staying at the Hospitality House since the late nineties and come every month to see Francis' husband.
"It doesn't even matter what your loved one is in for, the minute someone finds out that your loved one is in prison, they have to go, they start judging you, and it's like, am I contagious?" Darlene asked.
"I have made more friends in an atmosphere like this, than you can get from any church group. Everyone is so judgmental outside of our circle," Francis said.
While ministries and nonprofits work to better the lives of inmates trying to turn a new leaf, the families of the incarcerated are a population that are oftentimes forgotten, left behind or even looked down upon.
"Nobody really does anything about the families that are hurting, who don't have enough money for food, who don't have money for toys for Christmas, or school supplies, or how hard it is for these women and grandmothers to raise the children, working two or three jobs. They don't really realize how much the family is suffering through that, so it's a big challenge for them, but it's exciting to be a part of a ministry that sees the need, addresses the need and is there with compassion to help the families through really challenging days," McCammon said.
McCammon's family became donors of Hospitality House in 1989, finding "God-given" compassion and empathy for the families left behind. 20 years later, she became the first female director of the nonprofit and has dedicated her mission to bettering the lives of her clients ever since.
"The house was about to close, it was about to go under, it was in really dire financial stress and they were really struggling to make ends meet, so the board had a difficult decision of whether to keep it open," McCammon said.
The board gave her a couple of months to turn it around and she exceeded expectations, providing a pathway of hope, beyond the shadow of crime.
The facilities now features 17 bedrooms decorated by different churches and organizations that can sleep up to 64 people, with each family getting a clean room of their own. A play room, computer room, library, food pantry, art studio, Santa's Shop, prayer room and gardens complete the facilities to provide everything a family would need during their stay and beyond.
The small team works hard to maintain a space of dignity for the families, making the house a home for everyone that comes through.
"For all that we get, what we give is not that much, but I appreciate it so much, because my son is going to be in jail for a long time and anything is helpful to me," Guajardo said, as she works to write thank you notes to the organization's donors.
"Just to know that because we're there, they're safe, they're not sitting out on the road somewhere, they're able to see that son or brother and bring joy to his life and we're helping strengthen families. That's one of the biggest things that I love about it, is because they come to visit, family bonds are strengthened, children get to see their fathers and build a relationship with him. Marriages are strengthened because they're able to come and make those visits and stay there safely," McCammon said. "It's very exciting and very rewarding getting to see how families can be healed and strengthened because of what we offer, so we're very thankful for the opportunity to serve and be in the ministry and for the way donors support us."
To change the lives of a family in need, donate or volunteer with the Hospitality House by visiting www.thehospitalityhouse.org.