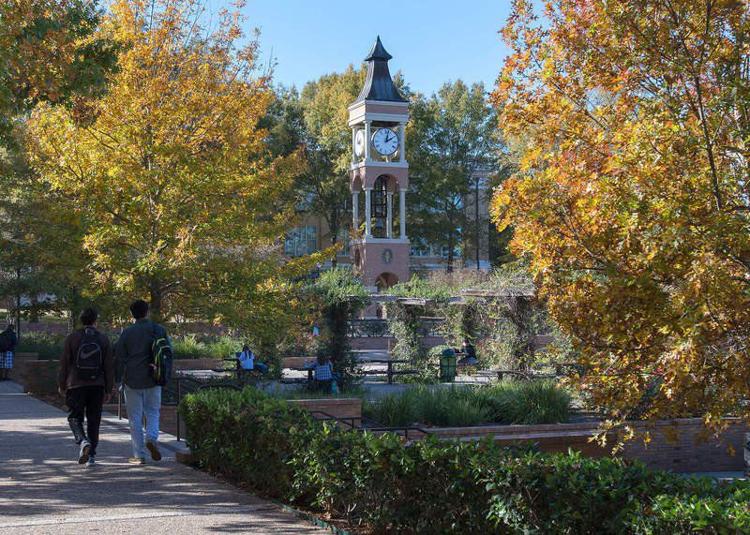 An allied health science building and an active learning center are among the items in Sam Houston State's six-year, $236.6 million capital improvement program. 
University officials are expected to present drafts of the CIP to the Texas State University Systems Board of Regents next week, which will lead towards the construction of three educational facilities, a pair of parking structures and multiple upgrades to athletics and recreation facilities.
A total of six projects are on the CIP for fiscal years 2021-22. The largest of the projects is an 80,000 square-foot active learning center and an expanded allied health sciences building, both of which are scheduled for 2022 at a total cost of $130 million.
Other CIP projects currently in the planning, programming and procurement phases include, a $13.5 million expansion of the Gibbs Ranch Equestrian Facility, a $15 million parking structure for the College of Osteopathic Medicine and a $7.5 million recreational sports expansion.
"No capital project may be initiated unless it is included in the CIP, " university system officials said in its board packet. "Inclusion of a project in the CIP authorizes expenditures for planning, programming, and design in an amount not to exceed 4 percent of the preliminary project cost without further board approval."
However, the 2021-26 CIP projects are not the only ones in the planning, programming and procurement phase. The university is still in the planning phases for a $62.2 million residence hall and a $30 million hotel, conference and training center.
Projects in the design and construction document phase include, a $1 million beach volleyball and tennis complex, a $2 million upgrade of Holleman Field, a $12 million parking structure on Avenue I and $15.6 million in upgrades to the Ron Mafrige Field House. Renovations to the New Gresham Library are scheduled to be completed in Jan. 2021, at a cost of $15.2 million.
The Texas State University System Board of Regents meeting will be held Thursday on the campus of Lamar University in Beaumont. Video from the meeting can be streamed at www.tsus.edu/regents/board-meetings.