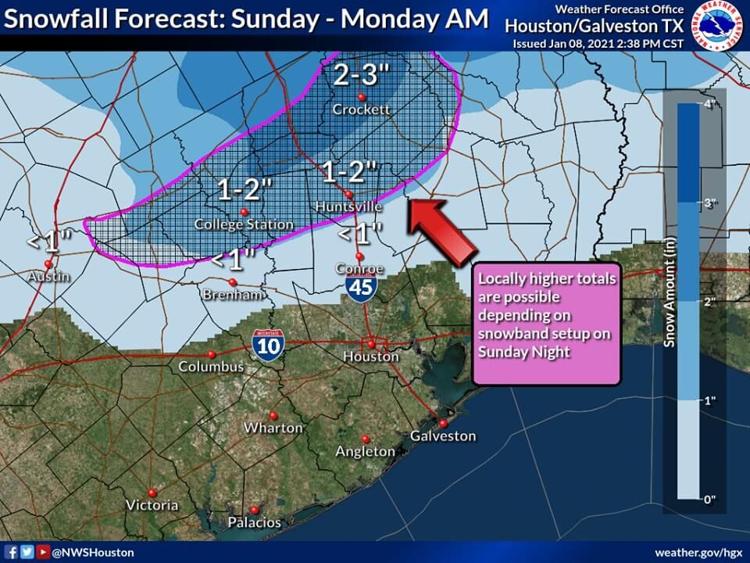 A complex precipitation event could bring the first threat of accumulating snowfall in around two years to the Huntsville area at the end of the weekend.
According to the National Weather Service, confidence has increased in the possibility of snowfall totals of 1 to 3 inches across the the northern Houston metropolitan area, though the chance for locally higher totals remains due to an enhanced snow banding on Sunday night.
As an upper trough digs into the Four Corners region by Sunday, while upper-level support from a jet streak over central Mexico will induce cyclogenesis along the southwestern Gulf Coast. While the associated surface boundary pushes towards the northern edge of the area, a coastal low pressure system will track northeastward towards Southeast Texas.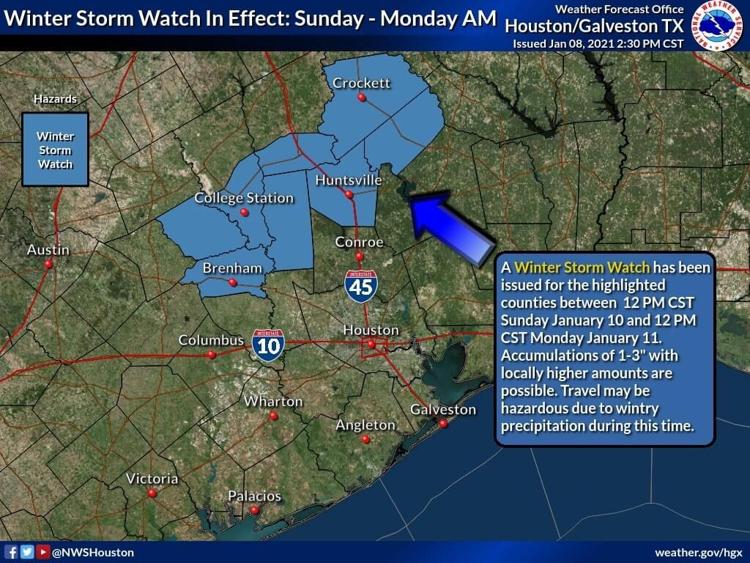 The greatest threat for accumulating snowfall continues to be the overnight hours of Sunday. In considering all available model data and latest trends, forecasters with NWS opted to forecast 1 to 3 inch totals generally north of SH-105 though the possibility of locally higher amounts is possible depending on mesoscale forcing.
South of I-10, a cold rainfall will persist through the entire event with some locally heavy downpours and minor flooding in low-lying and otherwise flood- prone areas is possible. Precipitation should taper off by late Monday morning as the coastal low shifts into the Central Gulf.