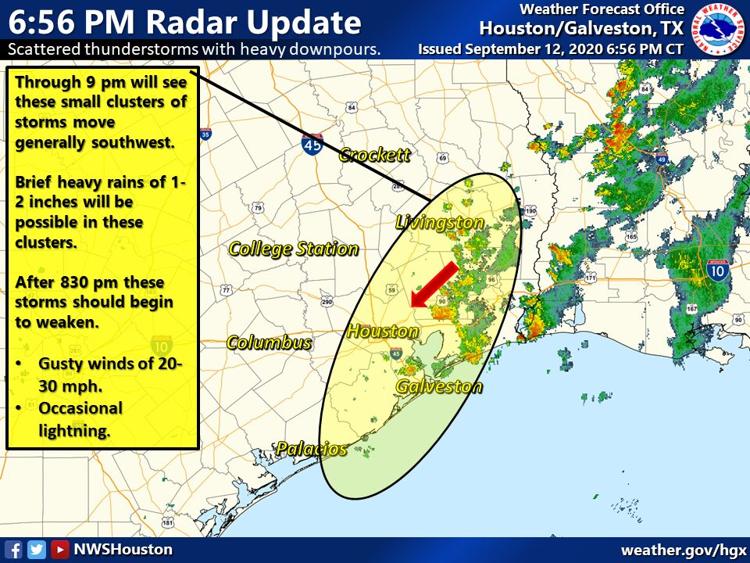 Good morning, Walker County!
Tropical depressions in the gulf will funnel in higher moisture air to the area, helping boost rain and thunderstorm chances for a day or two.
Then attention turns to Tropical Storm Sally in the eastern Gulf. There is increasing confidence that Sally will track far to our east, which will limit or eliminate any direct impacts. However, the situation remains fairly fluid as to the indirect impacts of the storm in our area.
For those of us on land, the track of the storm and size of its wind field will at least modestly influence our winds. Where we stand relative to the storm's moisture envelope and edge will pretty strongly influence our rain chances later in the week. The forecast is trending drier as expectations become for a more organized storm. Still, it wouldn't take much of a wobble or an expanding moisture envelope to put us right back in a situation in which we see outer fringe rains from the storm, so we may not want to get super attached to the mid-week forecast just yet.
Finally, late in the week, we will go back to looking at the potential of an incoming front. College Station has already gotten its first taste of fall, while most of the Houston metro is still waiting.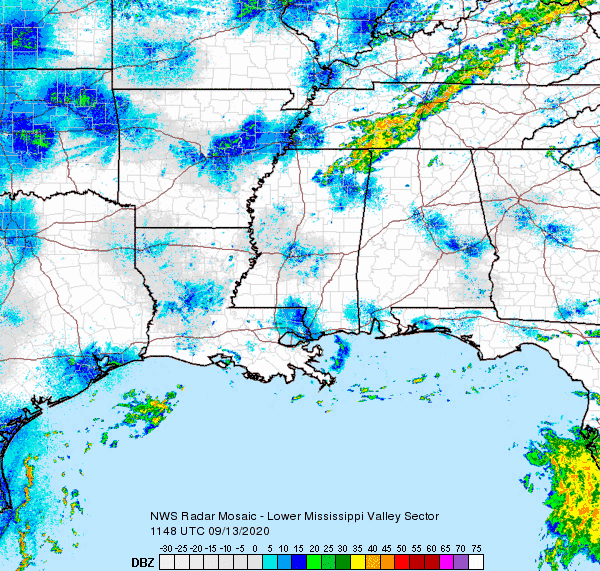 On Sunday, showers and thunderstorms will be likely, mainly between 1 p.m. and 3 p.m. New rainfall amounts of less than a tenth of an inch, except higher amounts possible in thunderstorms. Storms could continue until at least 7 p.m.