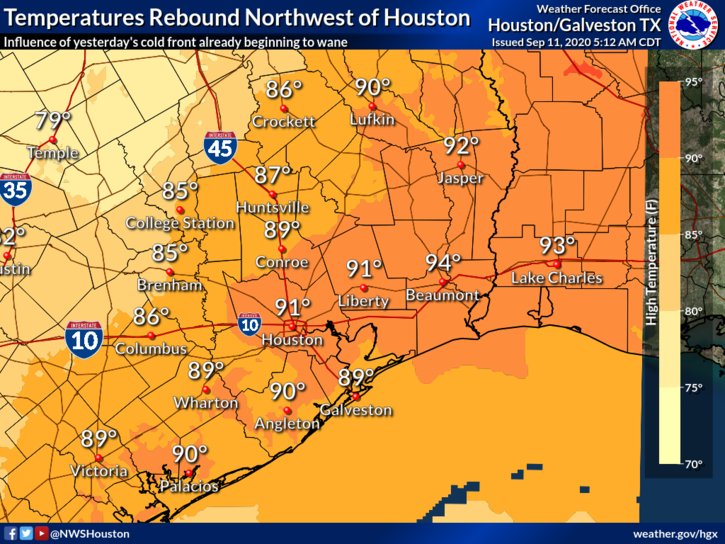 Good morning, Walker County!
If you got, and were happy with cooler temperatures yesterday, hopefully you didn't get too attached. Highs are bouncing back into the 80s to around 90° today.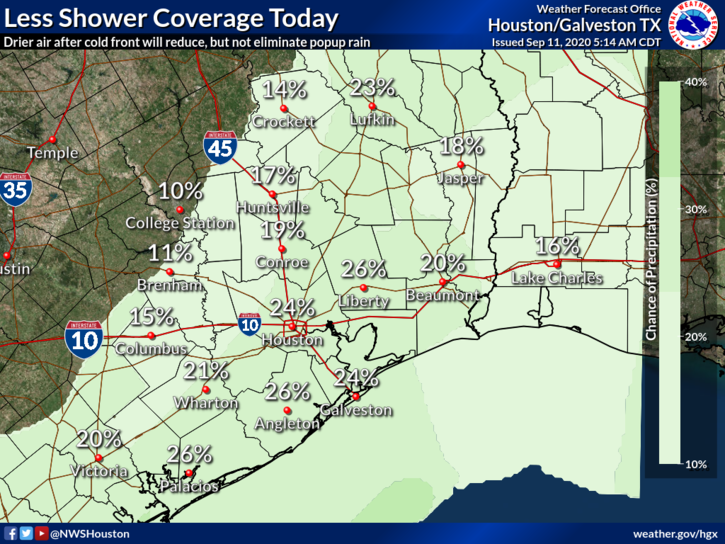 Most areas should stay dry, with only some isolated showers/storms expected. The greatest chances for rain is before 10 a.m. and after 1 p.m.