Each of of the firefighters injured in the accident on August 18 received a door with the inscription "In God We Trust" during the HEB helping Heroes Patriots Day Celebration on Tuesday evening at Fire Station No. 1 on Veterans Memorial Parkway.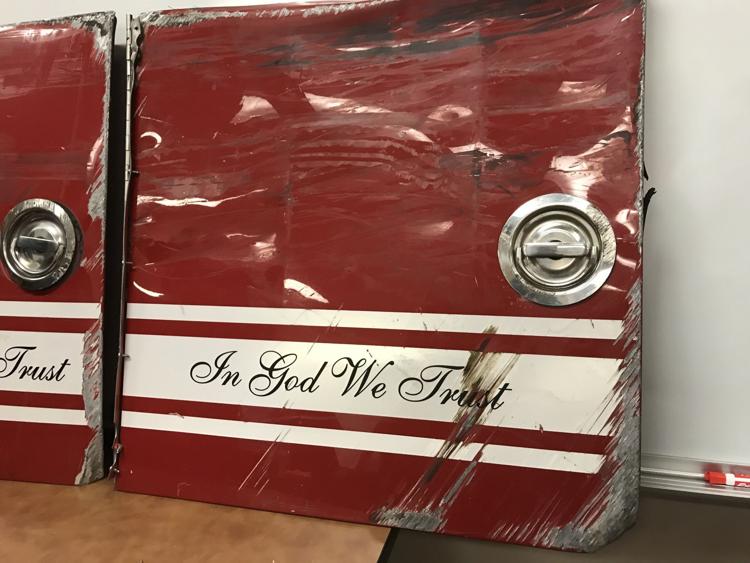 The trio were injured when their fire truck rolled as they were responding to an emergency alarm call. Two of the firefighters were able to escape the wreckage, while one firefighter was extracted from the truck.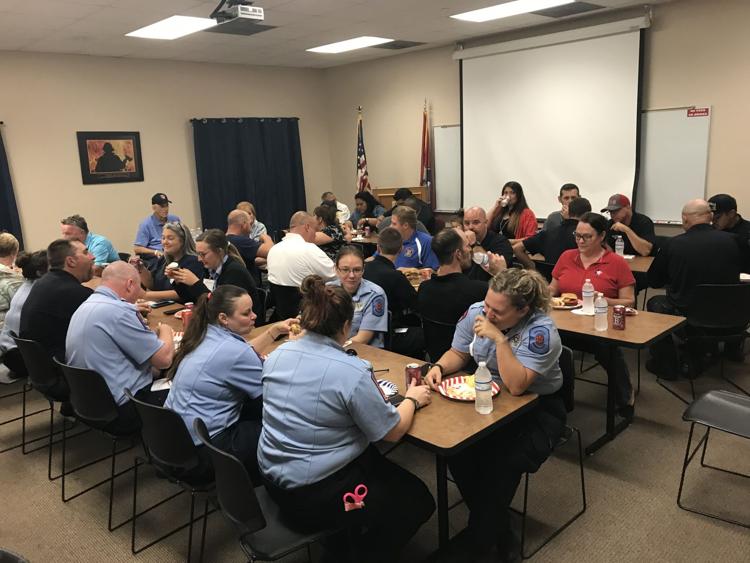 All have since recovered and returned to service.