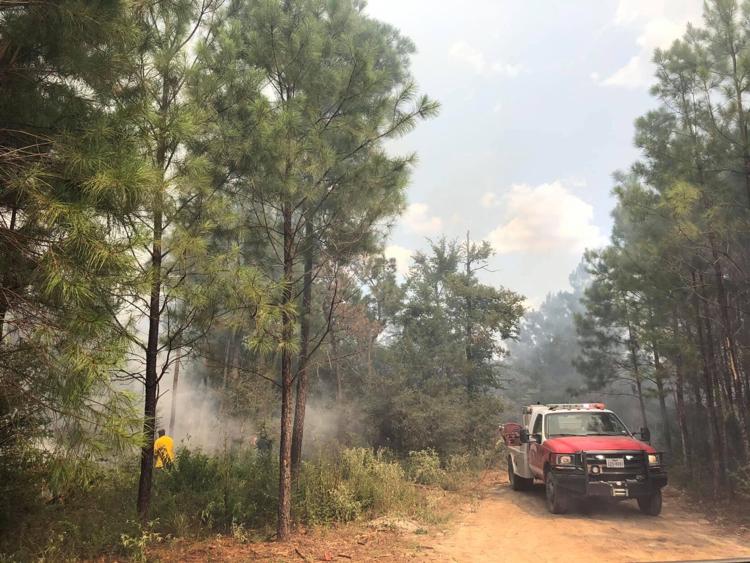 Authorities said that a Sunday wildfire burning in rural northern Walker County destroyed nearly 25 acres.
At approximately 12:30 p.m. on Sunday, Walker County Public Safety Communications received a radio transmission from a Texas Department of Public Safety Trooper advising that he was observing a plume of heavy smoke North of FM 247 and FM 2628.
The Trooper tracked the smoke to Lost Indian Camp Rd. and directed responding units to that location.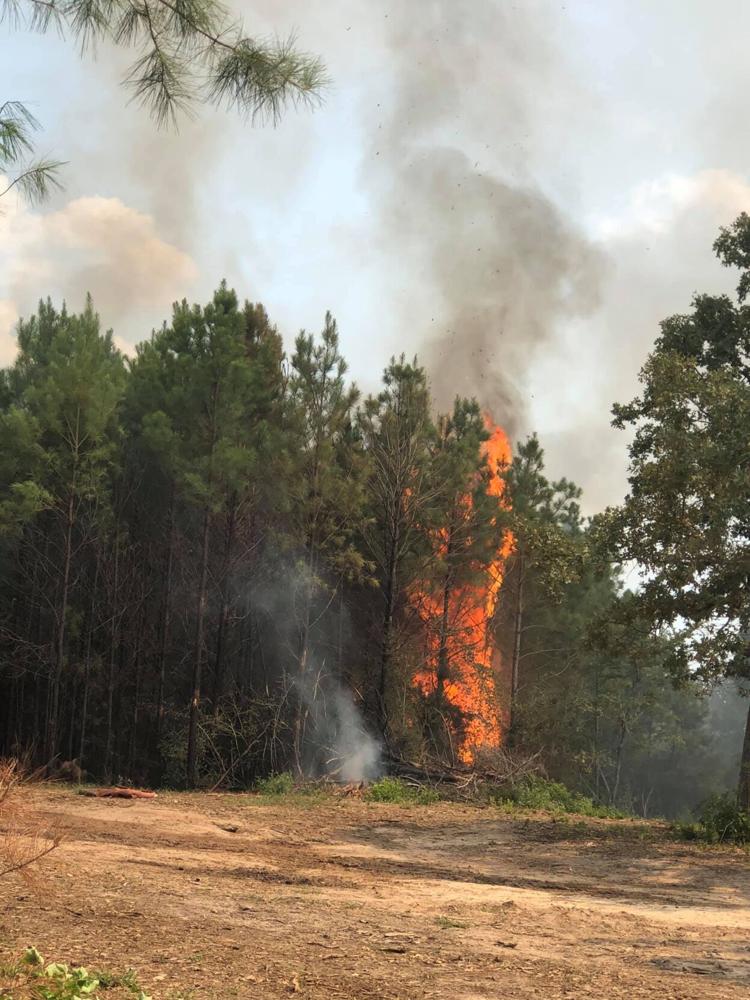 With heavy wind and extremely dry conditions, the wildfire sparked spot fires from falling embers outside the containment lines.
Multiple mutual aid departments were summoned to the scene in the form of tankers, brush trucks and all terrain vehicles to combat this fire.
Firefighters worked for over nearly 8 hours, dealing with 100+ degree heat, changing wind conditions and diverse topography. After several "back burns" to cut fuel off to the fire and a running battle to ensure that fires didn't jump the containment lines, the fire was deemed contained for the evening and crews were released from the scene to return to their districts.
Despite rain early Monday morning, crews were back on scene to ensure that the fire was still contained. It was found that the fire did jump a containment line, but crews handled it and another containment line was set around that "catch out".
According to authorities, the fire will be monitored for several days to ensure there are no problems.