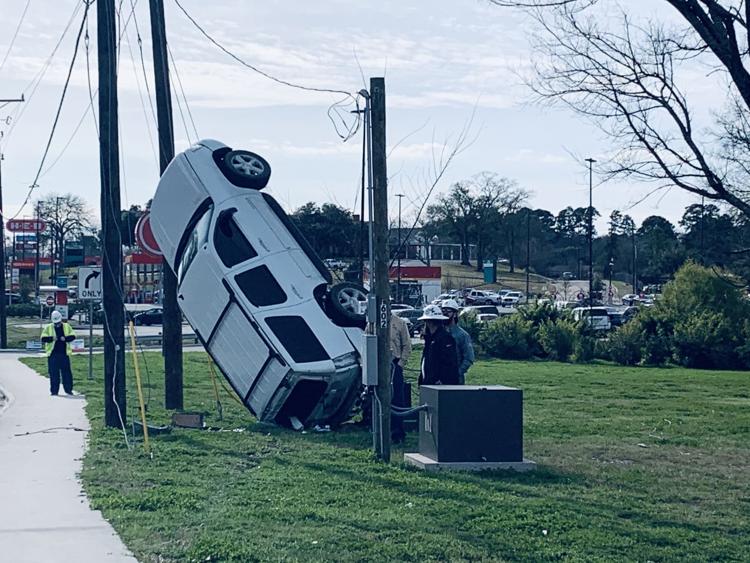 Emergency crews responded to a major auto crash Tuesday afternoon on 11th Street in Huntsville, directly in front of H-E-B. 
Initial reports showed that the white SUV ramped with a small tree stump and crashed in to power lines. According to Entergy Texas, approximately 188 customers lost power due to the accident.
Crews are currently on scene to repair the damage.