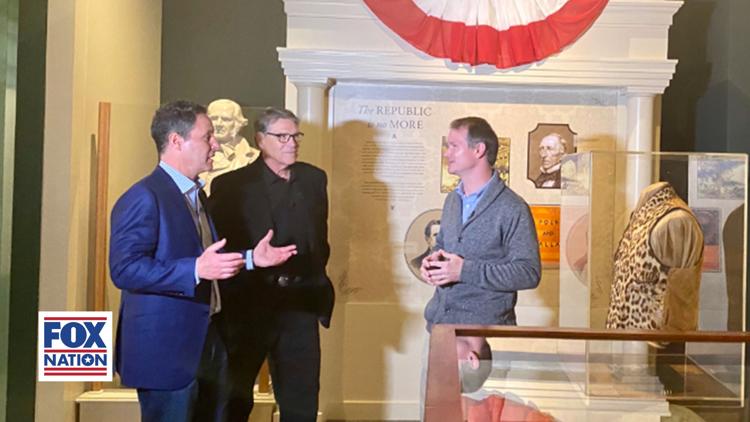 It's history – and not necessarily politics – that's what was on Brian Kilmeade's mind as he toured the grounds of the Sam Houston Memorial Museum in Huntsville a few months ago.
Next week, the Fox News host will spotlight the museum as he continues to explore "What Made America Great" in season five of his unique series on Fox Nation, a subscription streaming service founded by Fox News.
The Sam Houston Memorial Museum in Huntsville will be featured in a two-part episode of the series, which will be released Wednesday and Thursday.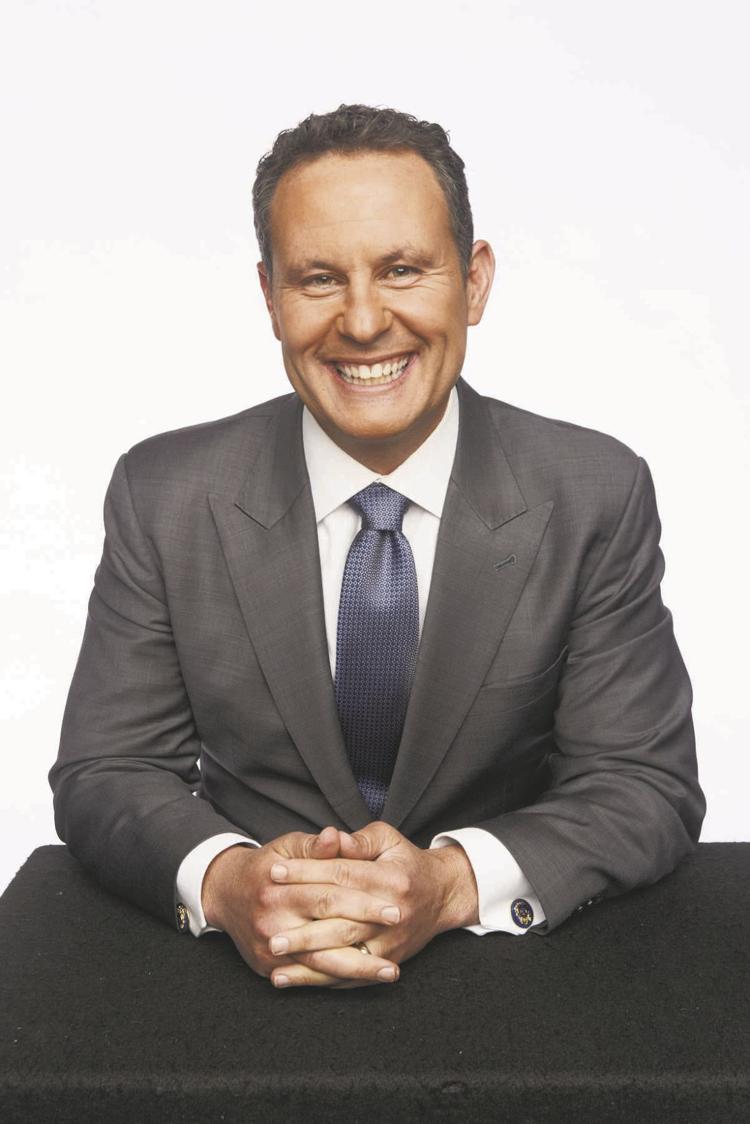 "We try to spotlight people and things that are not widely known," Kilmeade said. "We have been able to show off everything from the mausoleum where George and Martha Washington's bodies are, to the White House. We are trying to bring out the good things about America."
Accompanied by former Texas Gov. Rick Perry, Kilmeade walks through the life of Gen. Sam Houston. The duo will spotlight the former home of Sam Houston, receiving unprecedented access to both Sam Houston's woodland home and the steamboat house where the general took his last breath.
The succeeding episode will take viewers on a walk through the stages of Sam Houston's career and go behind the door of the archives vault, which is locked to the public.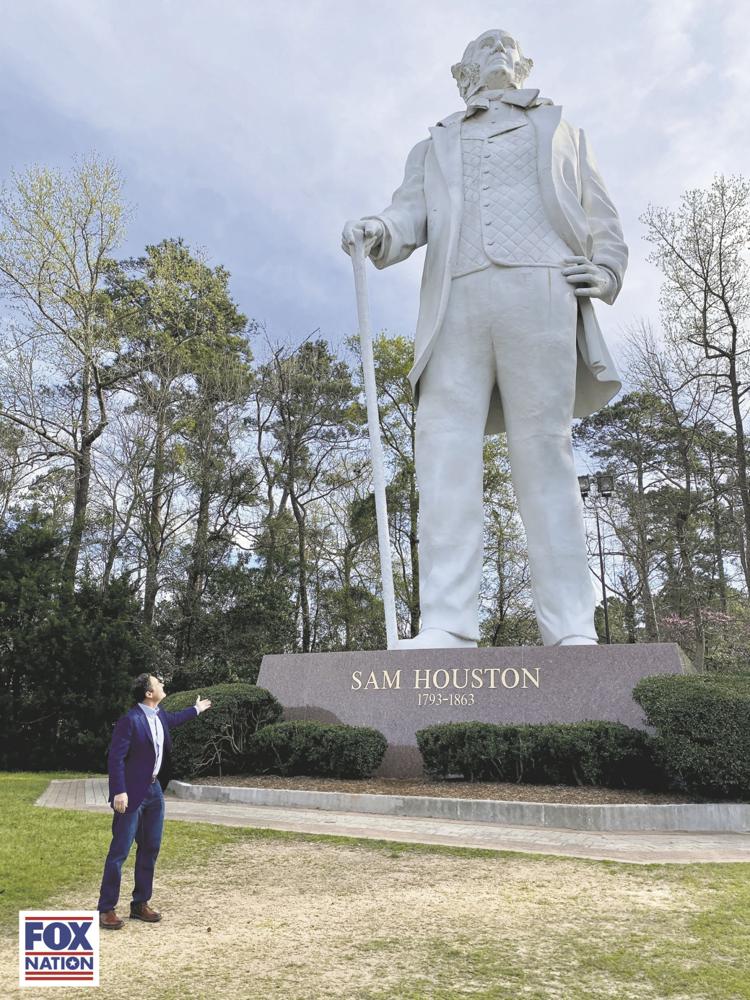 "Sam Houston was not perfect … he drank, had scandals in Tennessee and was nearly killed a couple of times. What a journey and what an important figure in American history," Kilmeade added. "This was a guy that shared the porch with some of the most significant figures in America's history, many of which would eventually become president.
"He was an everyman and a man under great pressure. He's the greatest example of a life that evolved."
The fifth season of "What Made America Great" will be released on FOX Nation beginning on Monday, with a new episode released each weekday.